ALUMNI STARTUP SHOWCASE
Hear from a group of extraordinary Wes grads who founded or run their own ventures. This Startup Showcase will include stories about startup life, an incredible opportunity to mingle with inspiring young entrepreneurs, refreshing conversation, and hearty snacks.
FEATURING:
ART FELTMAN ' 80
Founder of International Hartford
International Hartford creates jobs in Hartford through Connecticut small business enterprises started or expanded by foreign born immigrants. International Hartford works closely with foreigners to help them build their own Connecticut startup business and become more productive members of the community.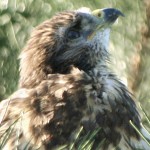 YSETTE GUEVARA '98
Founder and CEO of Minds on Fire
Minds On Fire provides youth with structured opportunities for self-definition so they can bring greater consciousness to their transition to adulthood and reach their fullest potential. We have a soft spot for young people aging out of the foster care system, and work most closely with a group of aspiring social entrepreneurs with personal experience in foster care who all wish to give back to their communities. Our Emerging Leaders serve as youth advisors to Minds On Fire and as thought partners in the development of Game Plan, a continuous learning technology platform that employs the principles of meaningful gamification to help youth transitioning to adulthood face challenges and achieve their goals.
LIZA CONRAD '11
Fundraising and Operations Manager of Girls Who Code
Girls Who Code programs work to inspire, educate, and equip girls with the computing skills to pursue 21st century opportunities. Girls Who Code's vision is to reach gender parity in computing fields. We believe this is paramount to ensure the economic prosperity of women, families, and communities across the globe, and to equip citizens with the 21st century tools for innovation and social change. We believe that more girls exposed to computer science at a young age will lead to more women working in the technology and engineering fields.
ZACH VALENTI '12
Founder and CEO of Project Uplift and Beastly Productions
Project UPLIFT is a mental health awareness campaign designed to empower students as their own first line of defense against stress, anxiety, & depression. Leveraging biofeedback technology, UPLIFT is designed to raise awareness and generate excitement about existing mental health resources at educational institutions with its unique live programming. Learn more at www.upliftproj.org
KWAKU AKOI '14, SAM GIAGTZOGLOU '16, OLADOYIN OLADAPO '14, OLAYINKA LAWAL '15, MAXWELL DIETZ '16, GEOFREY YATICH '16, AND MICHAEL YEE '14
Startup Team for JooMah
JooMah is a web platform that will connect job seekers in Sub-Saharan Africa with job opportunities near them while allowing employers to find top talent effortlessly and efficiently. By matching employers and job seekers with each other, JooMah cuts out time that will be spent looking for jobs or sourcing for talent. The secret ingredient is a powerful matching algorithm that will fundamentally change the culture of employment and put the power of connectivity in the hands of its users.
Sponsored by the Patricelli Center for Social Entrepreneurship, the Wesleyan Career Center, and the Wesleyan Entrepreneurship Society (WES2).