The Patricelli Center for Social Entrepreneurship (PCSE) supports students and alumni interested in creating and sustaining programs, businesses, and organizations that advance the public good. We believe that Wesleyan graduates are practical idealists uniquely equipped to tackle the world's pressing problems, and we support their work through our advising, grant, and workshop programs.
The PCSE Peer Advisors are students with experience and connections in a wide variety of social impact fields. They support fellow undergrads, identify synergies among student groups, and promote a campus-wide culture of social entrepreneurship. You can meet with a Peer Advisor to learn fundamentals of social entrepreneurship, hear more about PCSE programs and partners like (Wes)2 and WAPPS, explore career paths in the social sector, begin working on a business plan for a new enterprise, or simply connect with other changemakers on campus. Whether you already have a specific idea or simply a cause you care about, the Peer Advisors look forward to meeting you.
PCSE Peer Advisors are available the first Tuesday of every month 10-11 p.m. (Allbritton 022) and by appointment (email addresses below; contact any or all).
The 2014/2015 PCSE Peer Advisors are: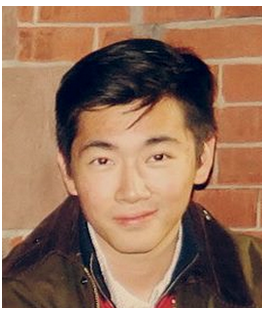 Joaquin Benares '15 — jbenares@wes
Joaquin is an International student from the Philippines, a member of the class of '15 and hopes to graduate from Wes with a degree in Government. He's interested in education, especially the trends emerging in the developing world. He was never allowed to own a Gameboy growing up, so now he's really passionate about consumer technology. His Philippine based startup BUKO hopes to bring the educational internet to those without, through the use of a wirelessly accessed database of resources. He is a member of the Wesleyan Sailing team and a Brother of Psi Upsilon.
Jason Brandner '16 — jbrandner@wes
Jason is a junior pursuing a double major in Economics and Government. He is currently Chief Marketing Officer of Wesleyan student startup The Germinal Fund. Jason's previous work experience includes a business development internship with Alcentra, an asset management firm, as well as an internship with Congressman Earl Blumenauer, and research at Memorial Sloan-Kettering Cancer Center. Jason has previously served as the Vice President of Marketing and Community Outreach at Zawadi by Youth, a student run microfinance operation in New York City.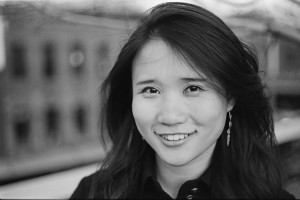 Mia Deng '17 — gdeng@wes
Mia is a sophomore potentially double majoring in Computer Science and Art History. Coming from a non-profit background, she is passionate about achieving social good with a self-sustainable financial model. She is co-founding a tech-ed startup based in Shanghai that improves English as a second language learning efficiency. She is also launching Activate Studio and the Wesleyan Film Project, a platform that matchmakes Wesleyan student filmmakers with social ventures in need of promo videos around Connecticut area, or provides production teams with resources to make their own arts film. Originally from Beijing, Mia came to the U.S. at age of sixteen as an exchange student and lived with a local host family. She also enjoys exploring the overlap of technology and human-centered design."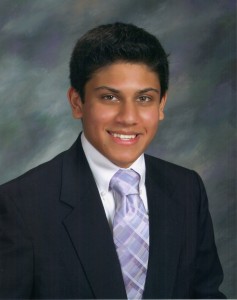 Shyam Desai '15 — sadesai@wes
Shyam is a senior double majoring in Biology and Neuroscience & Behavior. He has worked with The MINDS Foundation since his the fall of 2012, and been the President of The MINDS Foundation chapter at Wesleyan since the fall of 2013. Shyam received a Seed Grant from the Patricelli Center in 2013, which allowed him to kickstart a new program with MINDS working with schoolteachers. He is very excited to work with other students, and the PCSE, to help others reach their entrepreneurial goals.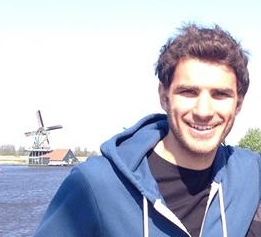 Gabe Frankel '15 — gfrankel@wes
Gabe is a senior and history major at Wesleyan. He has experience with grant writing, community organizing, and sports-for-peace organizations. He helped establish the first Ultimate Peace community in the West Bank through the Davis Projects for Peace Grant. On campus, he helps lead Julia Star, a co-educational mentoring program focused on promoting diversity and tackling discrimination. He spent his last year staring at old buildings at Oxford University, cooking Brussels sprouts, throwing a frisbee, and cycling the English countryside.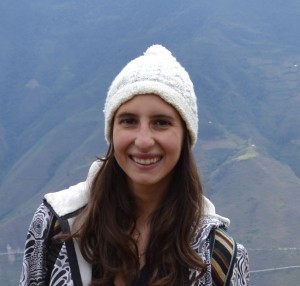 Nina Gerona '15 — ngerona@wes
Nina is a senior sociology and environmental studies major from Telluride, Colorado. She is a presidential fellow of the College of the Environment as well as a Patricelli Seed Grant recipient. Through these two honors she has spent six months working on a sustainable agriculture and social metrics project in rural Indonesia. She was part of the winning team that designed the Wishing Well, a Patricelli-funded water bottle filling station, and works closely with environmentally focused groups on campus including Wes, Divest! and the Local co-op. She also enjoys playing with kids, having outdoor adventures and cooking with friends.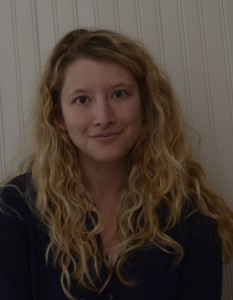 Lily Herman '16 — lkherman@wes
Lily is a junior at Wesleyan majoring in Government and Sociology. She is co-founder of The Prospect, a college admissions/college life organization that has over 120 contributors (all under the age of 22!). On campus, Lily has been involved with the WSA, Let's Get Ready, and Wesleying, as well as several entrepreneurial endeavors with the PCSE. In addition to her work on TP and at Wesleyan, Lily is a writer and editor for USA Today College, Her Campus, and The Daily Muse. Her work has also been featured on Forbes, TIME, and the Huffington Post.

Hans How '17 — hhow@wes
Hans is a Freeman Asian Scholar at Wesleyan University, pursuing majors in economics and film studies. He has experience in developing media strategies for the American Malaysian Chamber of Commerce (AMCHAM) and in advising high school students in the college application process through the USAPPS workshops. He has written script coverage and performed business analysis and market research for Ideate Media, a content company set up to create, develop and monetize TV and film content internationally. In 2014, he helped to co-found Activate Studios where he currently serves as Chief Storytelling Officer. His hobbies include watching movies, writing scripts for a TV show, and hiking in the outdoors.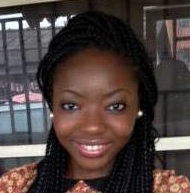 Olayinka Lawal '15 — olawal@wes
Olayinka is co-founder of JóòMah, an online platform that seeks to efficiently match the right candidates with the right jobs in Sub-Saharan Africa. JóòMah was founded in 2013 and has recently launched its first services for employers and jobseekers in Ghana. She serves as a founding member and the business strategist. JóòMah has plans to expand to other African countries. In her spare time, Olayinka loves to read, dance, sing, and explore. She is a current senior at Wesleyan majoring in Sociology and receiving a certificate in International Relations. She also serves as the President of the African Students Association and co-chair of the Women of Color Collective.
Brent Packer '15 — bpacker@wes
Brent is a Presidential Fellow of Wesleyan University's College of the Environment, pursuing majors in Economics and Environmental Studies. He has experience across numerous pro-environment institutions: Wesleyan's Green Fund, quasi-government alternative energy investment stabilization tool, portable electricity-free hydration station, and the Connecticut green bank. The past two summers, Brent has worked with a wine investment fund and global management consulting firm McKinsey & Company. And in his free time, Brent loves making beautiful tunes with Swordfish Doula & Notably Sharp – Wesleyan's best-dressed a cappella group.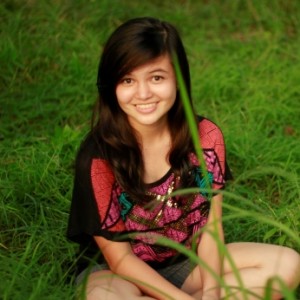 Mika Reyes'17 — moreyes@wes
Mika is a sophomore and prospective Psychology major with a certificate in the Study of Education from Manila, Philippines. Her interests lie in human-centered design, graphic design, photography, education, psychology and her home country, the Philippines. She is currently working as a marketing and development officer for BUKO, an educational start-up by a current Wesleyan student. She was a recent fellow for Kaya Collaborative, an organization that commits to linking the Filipino diaspora to development in the Philippines, and an intern for Gifts & Graces, a fair trade foundation that markets marginalized community's products. She is also in the executive committee of College Admissions Mentors for Peers in the Philippines (CAMP), a non-profit that mentors Filipino students for colleges abroad. She aspires to someday become an entrepreneur focused on education and based in the Philippines, giving back to the country she loves as much as it has given to her.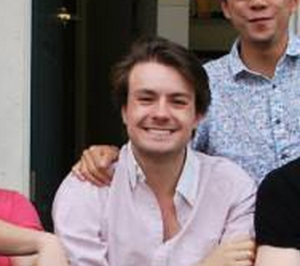 Ben Romero '16 — jromero@wes
Ben is a junior majoring in the College of Social Studies and Government. On campus, he is the managing director Method Magazine, the house manager for Open House, a tour guide, among various other hats. Last year, Ben took the class "Money and Social Change" at Wesleyan, and this semester he will be TA-ing the class under Joy Anderson. This class focuses on social entrepreneurship and strategic philanthropy through a ten thousand dollar grant to be distributed to local non-profits at the discretion of students. This past summer, he interned at art space non-profit, studying how non-profits function and disrupt within traditional commercial systems. Ben is very excited to work with the Patricelli Center and aid in the development of social entrepreneurs at Wesleyan and in the greater community.
Yekaterina Sapozhnina '16 — ysapozhnina@wes
Katya is a Junior, majoring in Psychology. Although she has always been an entrepreneur at heart, Katya labeled herself as such February 2013 when she founded Wesleyan Entrepreneurship Society (WES²) http://wesquared.co. Since then, she has been advising various start-ups on campus and working on several of her own ventures. Katya is working closely with the Patricelli Center of Social Entrepreneurship. She has also attended many business workshops such as those by StartingBloc and DoSomething. Katya is passionate about disability rights, neuroscience and all art forms. Katya is working hard to raise awareness about Synesthesia. She cares a lot about raising self esteem in children and providing more opportunities for anyone struggling. Katya is co-leads a Student Forum on Social Entrepreneurship in the Spring semester. She is very excited to be a part of the Wesleyan start-up culture.
Tanaya Srini '15 — tsrinivasakr@wes
Tanaya is a senior at Wesleyan majoring in the College of Social Studies with certificates in International Relations and Social, Critical, and Cultural Theory. She just returned from a semester abroad at the School of Oriental and African Studies in London where she studied development economics, became a falafel aficionado and moonlighted as the most emotional Arsenal fan around. In the past she has constructed policy briefings for the United Nations Post-2015 Development Goals, consulted on impact assessment best practices for the Grameen Bank, conducted field research for a mobile technology startup working to support the informally employed in developing countries, and worked to implement a European market-entry strategy for an Indian social enterprise. Tanaya hopes to continue growing as a practitioner of international development and is looking forward to her fourth semester of involvement with the PCSE!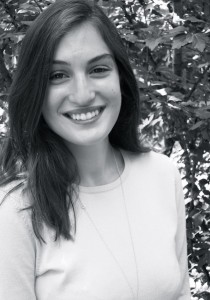 Kate Weiner '15 — kweiner@wes
Kate is a senior double major in Anthropology and Environmental Studies. She is the coordinator of the Urban Farms Collaborative and helped to organize PCSE's 2014 Food Justice Workshop Series. Having worked as an intern for the educational non-profit WestEd since 2012, Kate has been able to cultivate extensive experience writing and researching grants. She is passionate about sustainability, feminism, the arts, and food justice, as well as is deeply inspired by the practices of collectivist community groups.