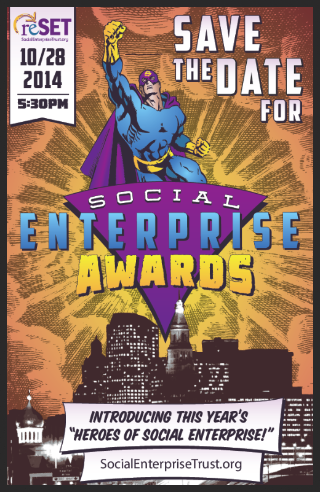 reSET Invites You to the 2014 Social Enterprise Awards
Superheroes of Social Enterprise
October 28, 2014, 5:30 – 8:30 pm
The Society Room, 31 Pratt Street, Hartford, CT
Social Entrepreneurs… understand that change is driven by those who are affected most. They work to defeat injustice, save the environment, and right inequality. Through their work, these entrepreneurs develop businesses that improve our world.
On October 28th, you will hear the stories of entrepreneurs who have accepted the challenge of using business as a force for good, and learn what fuels their desire to create solutions to some of our most pressing problems. Join us for the 2014 Social Enterprise Awards, and meet Connecticut's Superheroes of social enterprise.
If you are interested in attending, please contact the Patricelli Center.