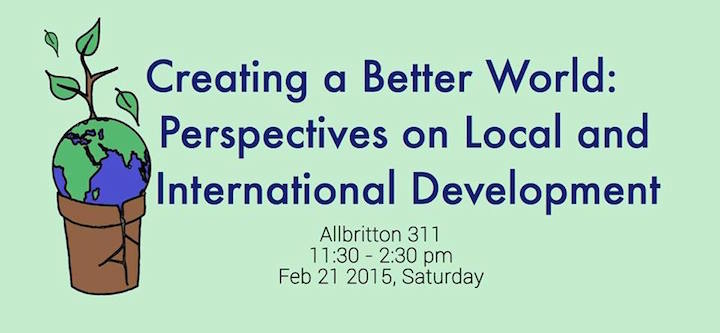 Over the past 60 years, questions around development have become controversial on both a global and local scale. Development is a powerful way of conceptualizing the world, giving rise to dichotomies between the global North and South, First and Third Worlds, or developed and developing worlds. Such understandings help justify attempts to bring about cultural, political, and economic transformations, often through international governmental or humanitarian initiatives. The conference will serve as a platform for dialogue between conflicting theories, reflections and realities about development, its history, and how it is practiced today. On Saturday, February 21, Creating a Better World: Perspectives on Local and International Development will provide the Wesleyan and Middletown communities with varied perspectives on development from practitioners and academics, to encourage further reflection and action.
Speakers:
Paul Glewwe, Professor of Economics at the University of Minnesota
Vijay Prashad, Professor of History and International Studies at Trinity College
Cheryl Doss, Development Economist and Professor at Yale University
This event is free. Brunch will be served! View the Facebook event here.
Sponsored by the Economics Department, Government Department, Student Activities and Leadership Development, the Patricelli Center for Social Entrepreneurship, and the Office of International Student Affairs.