The Patricelli Center for Social Entrepreneurship and the Wesleyan Career Center present
Where Does it Hurt? An Entrepreneur's Guide to Fixing Health Care
A lunch and talk with Jonathan Bush '93
Wednesday, May 6
12-1 p.m.
Olson Commons, Wesleyan Career Center, 41 Wyllys Avenue
CSS major Jonathan Bush has seen the health care industry from all angles, first as an EMT and Army medic, then as a consultant, and now as one of the most successful social entrepreneurs in the industry. He believes that the health care field is broken, and he is using his Wesleyan education to fix it.
During this lunch, Jonathan will talk about his post-Wes journey and his current work at athenahealth, and he will answer your questions. Staff from athenahealth (including Derek Lukin '13) will also be on site to talk about job and internship opportunities for Wesleyan students. Pizza will be served.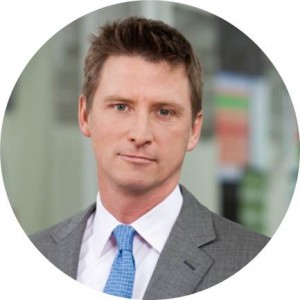 Jonathan Bush is CEO and President of athenahealth, Inc. He co-founded the company in 1997 and took it public in 2007 in the most successful initial public offering that year. Today, athenahealth remains one of the health care information technology industry's fastest growing companies. In his New York Times best-selling book, Where Does it Hurt?:An Entrepreneur's Guide to Fixing Health Care, Bush describes his early experiences on health care's frontlines and exposes the industry's sprawling waste, as well as the underbelly of opportunity primed for disruptive innovation. Previously, Bush served as an EMT for the City of New Orleans, was trained as a medic in the U.S. Army, and worked as a management consultant in the health care practice of Booz Allen & Hamilton. He obtained a Bachelor of Arts in the College of Social Studies from Wesleyan University and an M.B.A. from Harvard Business School. Bush currently serves on the Harvard Medical School Board of Fellows.