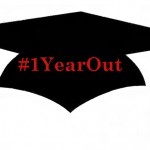 1 Year Out is an interview series highlighting alumni from the class of 2014 who are engaged in public service, entrepreneurship, or nonprofit work in any capacity- through their employment, a volunteer position, or on the side. 
How are you involved in public service, entrepreneurship, or nonprofit work?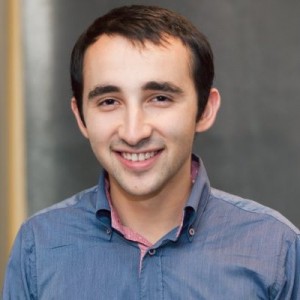 I work at a venture capital firm in Hong Kong, Arbor Ventures, that invests in early stage startups across Asia. I also have taken a founding role at a US tech startup that we are incubating, called Quottly, which helps college students save on tuition by finding them affordable courses at other schools that they can take for transfer credit.
How did you get there?
I came to Hong Kong through the Princeton in Asia teaching program, which was interviewing Wes applicants on-campus. I had never been to Asia before I moved to HK and hadn't even studied abroad, so it was a pretty big leap for me. Once in HK, I went to a lot of startup meetups and eventually ran into one of the partners at Arbor Ventures, who I persuaded to let me join part-time. Then I found out about the education startup they were incubating, thought it was interesting, started contributing ideas, and things built from there.
Describe a typical day at your position.
I split my time 50-50 between venture capital and Quottly.
My VC is a very small team, so I get to be involved in the whole process of sourcing, researching, and investing in startups. Most of the time, I'm doing 'due diligence' on startups that we are considering investing in, which involves rapidly learning as much as I can about a business and sector that I usually didn't know existed. That includes doing competitive research, making financial models, talking to the startups' customers and partners, and anything else that we think could help us make an investment decision. The process is different for every startup, because no two startups are alike. I also get to talk to startup founders a lot, which is probably the best part of my job. Entrepreneurs are awesome.
At Quottly, our startup, it's a little like applying what I learn from looking at other startups all day in VC. I'll help come up with business models, go-to-market strategies, talk to potential customers and partners, and learn everything I can about things like college marketing, degree requirements, and course enrollment processes. Last week I went to a conference in Texas about student transfer technology, sponsored by the national association of collegiate registrars. If that sounds insanely boring to you, you're not the only one. But in many ways, founding a startup is about becoming obsessed at a granular level about something that most people would find incredibly boring (usually that is why they're willing to pay you to learn or do it for them).
What is unexpectedly great about your job? 
In VC, I see a completely new thing every day. In our startup, it's about dealing with new challenges and taking action every day. If you like change and thinking about the future, there's no better career in the world. There's a famous saying that the best way to predict the future is to invent it, and the second best way is to finance it.
What's the hardest thing about your position that you're willing to share?
In VC, it's the same thing that makes it great – that you're learning about a new thing every day. There's nothing like that nervous terror when your boss tells you on Friday that you need to write an investment memo on a new company… and that we need to make a decision by Monday.
In my startup, so far it's been when a key partner tells me no. Which happens a lot – established organizations and companies don't want to waste time dealing with a startup. Then you have to get creative about how you can do what you need to do without them.
What are some characteristics that would make your type of work hard for someone?
Fast pace of change, the constant feeling that you are clueless and have no idea what is going on (which is true), and the lack of established process. There is no formula for how to either a) figure out whether a startup will become a huge success, or b) make a startup a huge success.
Does the compensation you receive in this field meet your financial needs? If not, how do you make ends meet?
It works.
What's the best advice you've received?
Be pushy and ask for what you want/need – don't wait around for someone to give it to you.
Tell me about a time you felt really effective making change in the world.
My startup, Quottly, is all about finding the most affordable way for a current college student to get their degree. We can save students 30% on their total degree, which is thousands and thousands of dollars. We help students to graduate without a large student debt burden, and even to graduate in general – many students either transfer to a cheaper school or drop out of college because of cost. College affordability is probably the biggest problem in US education right now, and I'm proud to be working a solution.
I'm a big believer in the idea that startups are the best way of effecting scalable change in the world. That's literally what they are set up for – bringing a new idea to as many people as possible, as fast as possible. There used to be a time when writing a book was the best way to do that, or getting elected to government. Now it's starting a startup.
What would you recommend to current students considering work like yours?
In general, network a ton. Ask people for questions and advice. Then figure out how you can help someone and offer to do it (or even help them without asking).
If you want to get into VC specifically, it's very difficult because it's a small industry. The best way to do it is to fanatically follow tech news, network aggressively, and then have worked in either a startup, bank, or consulting company. If you want to start a startup, I would actually recommend not doing so right after school. At our firm, we look for founders that have years of relevant experience in the industry that they are trying to disrupt, as well as operational and executive experience.
If Wes students or recent grads have questions about working in your field, could they contact you?
Yes – apack@wesleyan.edu.
If you are a graduate of the Class of 2014 working in public service, entrepreneurship, or nonprofits and would like to be featured on the blog, please email me.