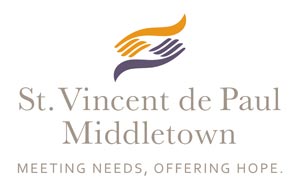 The Amazing Grace food pantry is in need of volunteers on Saturday, September 5th. Due to the holiday weekend, they are short on their regular volunteers. We are looking for 3-5 students who can volunteer their time at Amazing Grace from 9am – 1pm. You will be helping to stock the pantry and then assisting families with their shopping! 
If you are interested in volunteering, please email Jennifer Roach at jroach@wesleyan.edu.
Amazing Grace Food Pantry is a program of St. Vincent de Paul. Amazing Grace offers food free of charge. Amazing Grace is open Mondays, Wednesdays, and Fridays from 1 to 4 p.m. and Saturdays, 10 a.m. to 1 p.m. Individuals and families are invited to shop once a month and receive approximately three days worth of groceries. Families choose the food items they would like that are available at the time. Family member size determines the quantity of food allotted at each visit.