There is rarely a dull moment at Wesleyan – especially inside the Allbritton Center – and with so much activity happening right here on campus, it's easy to overlook opportunities to learn outside of the Wes bubble. Throughout the year and around the world, there are countless conferences, institutes, bootcamps, meetups, and startup weekends focused on social entrepreneurship, and if you find one that fits your schedule and budget, it will prove pivotal to your personal and professional experience as a social changemaker.
With that in mind, we'd like to share some of the biggest and most well-known events taking place this year. The price tags must surprise you, but don't let the sticker shock scare you away: undergrads can always apply for a Patricelli Center for Social Entrepreneurship (PCSE) Enrichment Grant to help defray costs, and there may be other sources of funding out there, such as the WSA's Student Budget Committee if the event is closely related to your work with a student group. The conferences often overlap with classes, but if you find yourself stranded on campus, you can usually follow along online for free.
We're eager to hear your thoughts on these events and hear about others you have attended. If you plan to attend any events this year, we may be able to help arrange rideshares. Please contact Makaela Kingsley '98, Director of the PCSE.
Leading Change Summit 
September 13-16, 2015
Washington, DC
$950
The 15LCS is a nonprofit incubator: We give you the tools, the time, the support, and the coaching so you leave with a plan ready to share with your board, team, and community. You're invited to join us for a different kind of event September 13-16th—a launchpad for your idea.
September 16-18, 2015
Denver, CO
Early-bird pricing starts at $750
For the last dozen years, this three-day national event has been the gathering of social enterprise, with a typical attendance of 500 to 700 participants and dozens of expert speakers.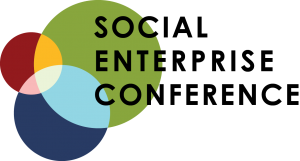 Social Enterprise Conference by the Columbia Business School 
September 25, 2015
New York, NY
$100
Imagine the next 100 years – imagine how we might succeed, where earlier dreamers have failed – in realizing our aspirations of a better world, one without poverty, hunger, gender discrimination, income inequality. Imagine a world that harnesses new technology and new ideas to develop renewable resources, clean water, and sustainable and equitable food systems.
Join like-minded individuals to inspire the business, social and policy solutions for the world in 2115. Celebrate Columbia Business School's Centennial with the 2015 Social Enterprise Conference by exploring what the next 100 years of social enterprise will entail.
Better World by Design 

September 25-27, 2015
Providence, RI
Students: $25 for one day, $45 for three days
Professionals: $175 for one day, $245 for three days
Free tickets available for volunteers 
Each year, Better World by Design brings a global community of innovators to Providence, Rhode Island to reach across disciplines and unite under a common goal: building a better world. Presenters share engaging stories, workshops teach creative skills, and discussions reframe perspectives. Better World is an immersive experience that deepens our understanding of the power of design, technology, and enterprise to engage our communities and sustain our environment. Our theme this year is access.
September 27-28, 2015
New York, NY
$75 one day pass, $135 two day pass
The Social Good Summit is a two-day conference examining the impact of technology and new media on social good initiatives around the world. Held during UN Week from September 21-22, the Social Good Summit unites a dynamic community of global leaders and grassroots activists to discuss solutions for the greatest challenges of our time.
President Roth presented on the "Future of Education."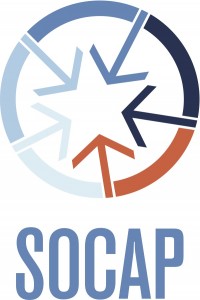 Social Capital Markets (SOCAP)
October 6-9, 2015
San Francisco, CA
$1395
(Read the reports from our two scholarship winners)
SOCAP15 will convene leading impact investors, world-class entrepreneurs, and innovative cross-sector practitioners on October 6-9 for three full days of networking and engaging content at the intersection of money and meaning.
In keeping with its eight-year history, SOCAP15 will feature content from across the growing landscape of social capital with a focus on innovative investing and entrepreneurship for impact. 
October 13-14 2015
Hollywood, CA
The Global Summit experience will include a VIP demo day on the world famous Warner Brothers New York streets backlot, behind the scenes, shared experiences around LA, and an Award Show and Gala Dinner at the Avalon Theatre Hollywood.
Every year, we select the 50 of the most innovative startups with founders 25 and younger to honor at the Global Summit as members of the Kairos 50. This dynamic 48 hour experience brings together a select group of entrepreneurs, corporate leaders, government officials, investors, and media influencers, all dedicated to building cutting-edge solutions to global challenges, and driving business outcomes.
October 22-24, 2015
Camden, ME
$2,000
600 thought leaders in business, industry, science, technology, design, social and ecological innovation, the arts and humanities, philanthropy and other fields will convene to share 'breakthrough ideas at the edge of change. The conference is designed to foster relationships and collaborations. This October, we'll take a look at new ideas, projects, and movements that are created when disciplinary boundaries fall by the wayside. In what ways can we use hybridity to solve complex social, business, and global problems? We'll explore that and more at PopTech: Hybrid.
October 19-November 2
Highland Lake Cove in Flat Rock, NC
Apply by 9/21
The challenges that we face are extreme and systemic. The opportunities emerging are brilliant and interconnected. You're invited to create this vision with us — To research, share, experiment, and innovate To activate our deepest dreams and most audacious imaginings
Social Entrepreneurship Institute
October 30, 2015
New Haven, CT
Students: $70-125, depending on date of registration
Non-Students: $95-190 depending on date of registration
Apply to present!
The Social Entrepreneurship Institute will draw public health, social entrepreneurship, and education professionals and students for a focused, highly interactive and collaborative institute on quality, effective involvement in global health, social entrepreneurship, and international development. The expert speakers will offer key lessons, mentoring, and guidance about strategies that participants can apply to their work in global health, social entrepreneurship, international development, and education.
Social Justice Leadership Conference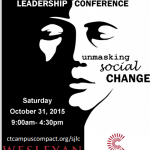 Saturday, October 31, 2015
Wesleyan University
Free
The Office of Community Service is collaborating with Campus Compact and Wesleyan University to organize the Social Justice Leadership Conference. Staff and students from seven public and private institutions are members of the 2015 conference planning committee. The theme this year is Unmasking Social Change.
The conference will take place on Saturday, October 31, 2015 from 9:00am-4:30pm.
Net Impact Conference 

November 5-7 2015
Seattle, WA
Students: $399
Our 80+ sessions span 9 different fields of interest, allowing you to dig deep in a particular topic or get an overview of an area that interests you.
Explore groundbreaking ideas, meet role models face-to-face, and navigate your career path to change the world.
November 7-8, 2015
Georgetown University, Washington DC
$89
The LFA Summit is for student leaders from across the country to access must-know information for doing microfinance in the U.S. Attendees will walk away with practical, relevant advice they can implement right away.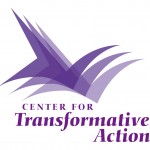 Finger Lakes Social Entrepreneurship Institute
November 13-15, 2015
Cornell University, Ithaca, NY
$200 (Scholarships available)
Building on the success of the last two years, this Institute will feature tools that are essential to the success of a social venture, a keynote talk, plenary presentations with inspiring and innovative social entrepreneurs, a pitch session, a workshop on compassionate communication, and field trips that showcase transformative local efforts that are helping to create an ecological sound and socially just community that works for everyone.
Igniting Innovation Summit on Social Entrepreneurship
November 14, 2015
Harvard University
$37.92
The Igniting Innovation Summit on Social Entrepreneurship is the largest undergraduate-run conference on social innovation- a synergy of today's leading innovators, educators, and entrepreneurs.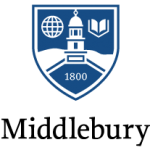 Social Entrepreneurship and the Future of Global Health
January 28-29, 2016
Middlebury College, Middlebury, VT
Free
Hosted by the Middlebury Center for Social Entrepreneurship. The CSE Annual January Symposium on Social Entrepreneurship brings together members of the College community, interested area residents, and leaders from around the world in social entrepreneurship. The symposium puts together a range of dynamic and insightful events including keynote addresses by our Vision Award recipients, participatory workshops with leading social entrepreneurs, Google + Hangout sessions, and Hackathon.
Alleviating Poverty Through Entrepreneurship (APTE) Summit
February 13, 2016
The Ohio State University, Columbus, OH
Free
The Alleviating Poverty Through Entrepreneurship (APTE) Summit is an annual, student-organized event held at The Ohio State University that gathers social entrepreneurs from around the globe, students, and community members to explore sustainable solutions to poverty.
February 25-27, 2016
Tulane University, New Orleans, LA
Applications open now
Students: $475 (early bird rate)
Non-students: $650
At the Exchange, you'll join hundreds of other innovators in higher education who are reimagining how to utilize colleges and universities as platforms to catalyze long-term change and social impact. Here inspiration is sparked and deep connections are formed with peers who share your passion for higher education.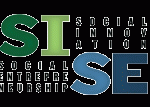 Discovering Social Innovation through Engaged Scholarship
2016 Date TBA
Free
Through this symposium we aim to network across disciplines, enhance skills, and shape the priorities in the field. Our aim is to discover the field of social innovation: novel solutions to social problems that are "more effective, efficient, sustainable, or just than existing solutions and for which the value created accrues primarily to society as a whole rather than private individuals." This year's symposium seeks out grounded, collaborative, place-based, and action research that tackles the many complex problems facing 21st century global communities like New Orleans.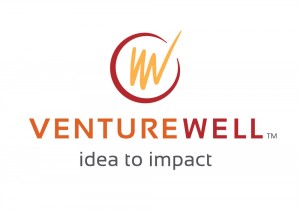 Open by VentureWell
March 4-5, 2016
Portland, OR
Early-bird rate: $1,399
VentureWell is dedicated to fostering an emerging generation of young inventors and entrepreneurs driven to improve life for people and the planet. Our Open conferences gather together engaged faculty and university students from across multiple disciplines to share stories, start new collaborations and learn best practices in technology entrepreneurship education. Register by November 2, 2015.
2016 Date TBA
The Global Engagement Summit (GES) builds the capacity of the next generation of change-makers. By identifying young, talented, and driven individuals, providing them with skills training as well as connections to innovative thought leaders, GES empowers these individuals to produce responsible and sustainable solutions to shared global problems. In addition to tangible outcomes, resources, and opportunities, GES also strives to provide a forum for discussing critical issues and evaluating why we want to 'do good well.
Global Health and Innovation Conference
April 16-17, 2016
Yale University, New Haven, CT
Students: $110
Non-students: $165
Apply to present!
The Global Health & Innovation Conference (#GHIC) is the world's leading and largest global health conference as well as the largest social entrepreneurship conference, with 2,200 professionals and students from all 50 states and more than 55 countries. This must-attend, thought-leading conference convenes leaders, changemakers, and participants from all sectors of global health, international development, and social entrepreneurship.
SEEED Summit
2016 Date TBA
SEEED is a two-day national gathering focused on building effective social enterprise ecosystems that drive economic development. Convening social impact trailblazers to share best practice and create new collaborations, the conference is itself a partnership between Social Enterprise Greenhouse, theSocial Innovation Initiativeat Brown University, Worldways Social Marketing, and the SEEED at Brown student group. Over 750 social entrepreneurs, practitioners, business leaders, academics, impact investors, students, and policymakers are expected to attend in 2015.