The Allbritton Center for the Study of Public life supports engaged scholarship on and off the Wesleyan campus. We define "Engaged Scholarship" as partnerships of university knowledge and resources with those of the public and private sectors to enrich scholarship, research, creative activity, and public knowledge; enhance curriculum, teaching and learning; prepare educated, engaged citizens; strengthen democratic values and civic responsibility; address and help solve critical social problems; and contribute to the public. A compendium of engaged scholarship and service by Wesleyan faculty may be found here.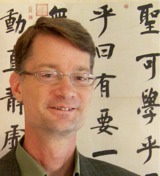 Professor Steve Angle, author of the globally-read blog Warp, Weft and Way: Chinese Comparative Philosophy, has recently been published on ChinaFile for his short essay "Why is Xi Jinping Promoting Self-Criticism?"
The kind of criticism that China most needs, in fact, is not self-criticism but public criticism. Confucius at least partly realized this, asking rhetorically, "If you are devoted to someone, can you avoid criticizing him?" (Analects 14:7) But traditional Confucianism provided too little institutional protection for those who criticize the powerful. Nowadays, we realize that systems of laws and rights are essential to enable a healthy public discourse. Many modern Confucians have realized this as well. If Mao had really wanted the Mass Line to reflect the thinking of the masses, in fact, he should have endorsed civil rights such as freedom of expression as well. To the extent that Xi Jinping wants to learn from Mao—or, for that matter, from China's experience with Confucianism—he should learn that public criticism, protected by a system of rights, is the answer he seeks.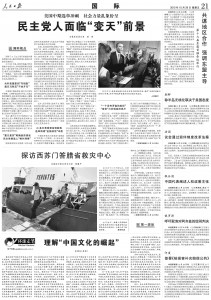 The piece was published on October 7th, 2013.
In October of 2010, he was also featured in the People's Daily, a daily newspaper in China with a circulation of 13 million. His piece is pictured here on the left, and was included in the Global Review column. It is titled "Understanding the Rise of Chinese Culture." 
In addition to this written scholarship, Professor Angle organizes lectures and master classes for the Asian Studies Development Program, which promotes the teaching of Asian Studies in K-12 schools and community colleges.