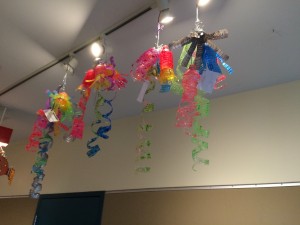 This is a cross-post from the Green Street Teaching and Learning Center. In this series,  Discovery AfterSchool Instructors share stories from their classes. For more information on our AfterSchool Program, please visit their website. Spring registration is open! Remember that Wesleyan faculty and staff get 50% off the attendance fee! 
By: Lindsay Behrens
Art & Science students had a great time creating Dale Chihuly glass sculpture-inspired hanging art!
Nothing breakable here. Just some recycled water bottles we painted, cut, and hung to create a beautiful visual color-play…reminiscent of Chihuly's intricate glass work.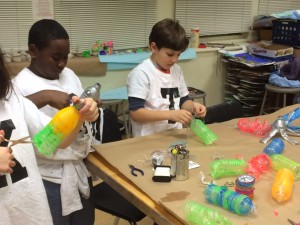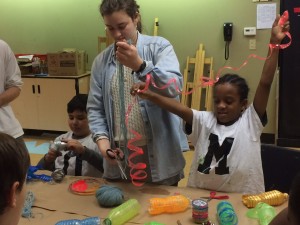 This spring Art and Science Class will be on Mondays for Grades 3-5 and Tuesdays for Grades 1-3. This time, we'll have an exploring the river theme!