Early Spring Application Deadline:

January 24, 2016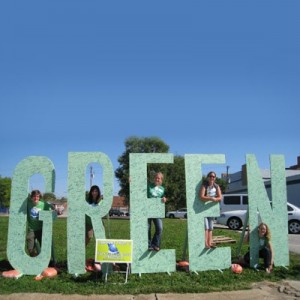 Green Corps is looking for college graduates who are ready to take on the biggest environmental challenges of our day. We need more organizers – people who understand the power of public support and know how to mobilize it.
In Green Corps' yearlong paid program, you'll get intensive training in the skills you need to make a difference in the world. You'll get hands-on experience fighting to solve urgent environmental problems — climate change, deforestation, water pollution, factory farming and many others — with groups like Sierra Club and Food & Water Watch. And when you graduate from Green Corps, we'll help you find a career with one of the nation's leading environmental and social change groups.
For more information, read on or visit www.greencorps.org/apply
In your year with Green Corps:
Be trained by the best: Green Corps organizers take part in trainings with leading figures in the environmental and social change movements: people like Sarah Hodgdon, National Program Director at the Sierra Club, and Bill McKibben, author and founder of 350.org.
Learn new skills: Green Corps will teach you to recruit and train activists and volunteers, build coalitions, organize events and gain media coverage, and much more—all of the skills it takes to build public support for our environment.
Gain experience across the country: Green Corps sends organizers to jumpstart campaigns for groups such as Food & Water Watch, the Sierra Club, and Conservation Lands Foundation in major cities to small towns across the country.
Make an impact on today's environmental challenges: A team of Green Corps organizers helped run a publicity campaign that persuaded Kellogg's Cereal to pressure its supplier of palm oil to stop destroying tropical forests. Other Green Corps organizers have played critical roles in the retirement of over a dozen coal-fired power plants on the Sierra Club's Beyond Coal campaign.
Get paid! Green Corps organizers earn a salary of $25,500. Organizers also have a chance to opt into our health care program. We offer paid sick days and holidays, two weeks paid vacation and a student loan repayment program for those who qualify.
Launch your career: Green Corps will help connect you to environmental and progressive groups that are looking for full-time staff to build their organizations and help them create social change and protect our environment.