This spring, Alvin Chitena '19 was awarded the Davis Projects for Peace award to launch Zim Code in Zimbabwe.
Zim Code provides Zimbabwean youth with free access to resources they need—computers, internet access and instruction—to learn computer programming and how to apply their new skills in their community. Read more here.
The Davis Projects for Peace grant, given annually at a select group of colleges including Wesleyan, funds grassroots summer projects anywhere in the world which promote peace and address the root causes of conflict among parties.More information about the application process and past winners is available here. Alvin writes to us today with the first of (we hope) many updates on his success.
---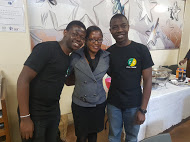 We officially launched Zim Code on Saturday, June 4th! 
One of the key objectives of the launch was to bring together the Zim Code team, its student beneficiaries, the school staff, education authorities, sponsors and partners. Although the Provincial Education Director was unable to attend, the Provincial Computer Inspector stood in on his behalf. Students and staff from Mzilikazi, Premier and Mpopoma high school were in attendance. Representatives from our partners, Luyanda Uthando Children's' Foundation, Lead Us Today and Education-USA were present. ZOL and Higher Life were represented among the VIP guests.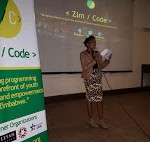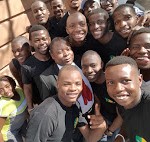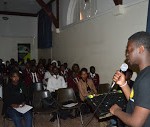 Through the launch, Zim Code team members explained, with the aid of speeches and videos, the true importance of technology in our modern day lives and the big role that computer programming has to play in all that. After the Founder of Zim Code gave his key-note address, a few other Zim Code team members shared their life experiences relating to their decision to be a part of Zim Code. One of the key pillars of computer programming is being able to collaborate with others on big projects. Having a team of intelligent, passionate and driven individuals to work with has made all of Zim Code's successes possible.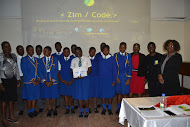 The highlight of the launch was the Official Launch itself. The Zim Code Founder decided to shy away from the traditional ribbon-and-scissors type of launch and rather have a more creative, relevant and meaningful launch. Working along those lines, we created a program that launched Zim Code when "launch" was typed in. After the Provincial Computer Inspector initiated the program, "<Z/C>" was printed on the screen and then a congratulatory video started playing, all done through code. This launch procedure received lots of commendations from the attending guests.