Winter break is the perfect time to cozy up with a good book related to civic engagement and social impact.
Here is a list of great books recommended by the Allbritton Center staff and faculty.
Kristen Inglis, Academic Manager, Center for Prison Education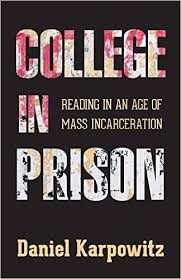 College in Prison by Daniel Korpowitz, chronicles how, since 2001, Bard College has provided hundreds of incarcerated men and women across the country access to a high-quality liberal arts education.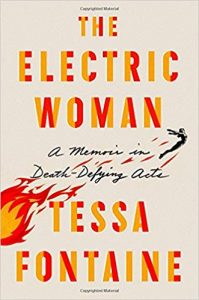 Rhea Drozdenko, Coordinator of Community Participation
I chose The Electric Woman: A Memoir in Death-Defying Acts by Tessa Fontaine, mostly because this is not something I would normally read. However, I found it on a free shelf this summer, and found myself really pulled into the author's story of being on the road with the last traveling American sideshow and how that tied into her relationship with her mother. Which may or may not have inspired some of the adventures I got into while traveling cross-country.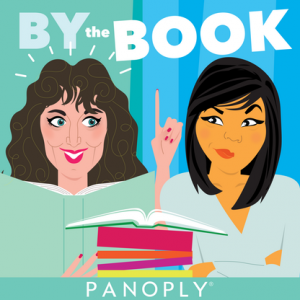 Sara Wadlow, Administrative Assistant, Allbritton Center for the Study of Public Life
My recommendation is the podcast "By The Book." Each episode, the hosts pick a self-help book and live by the rules of the book for two weeks. Then they decide whether it was effective, if they learned something, or if they thought it was total garbage. I chose this because it's funny, but also has a lot of good insight about what might help you live your best life and what could just be background noise you can disregard.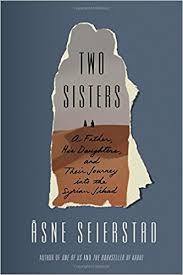 Peter Rutland, Director of the Allbritton Center for the Study of Public Life
I would suggest Two Sisters: A Father, His Daughters, and Their Journey into the Syrian Jihad by Asne Seierstad, a journalist's reconstruction of two Somali teenagers from Oslo who go to join ISIS.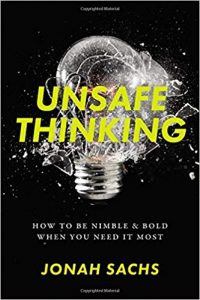 Makaela Kingsley, Director of the Patricelli Center for Social Entrepreneurship
"How can you challenge and change yourself when you need it most?" Unsafe Thinking is part leadership development, part self-reflection, and part inspiration. It will help you get unstuck from whatever is holding you back. (Full disclosure: it was written by my cousin, an American Studies major and former Argus Editor from the Class of '97, who I think is brilliant)
Barbara Juhasz, Jeffrey L. Shames Professor of Civic Engagement, and Coordinator of the Civic Engagement Certificate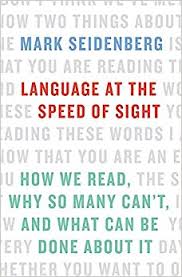 I am currently reading Language at the Speed of Sight: How We Read, Why So Many Can't, and What Can Be Done About It by Mark Seidenberg with my lab.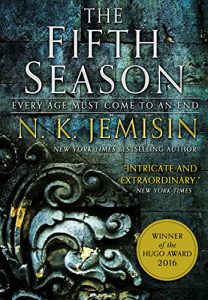 Daniel McGloin, Program Coordinator, Center for Prison Education
The Fifth Season, by N. K. Jemisin, is a fantasy novel that explores issues of race, social caste, and our relationship to the Earth within an original, enthralling fantasy setting. I chose it because the compelling characters, intricate storytelling, and Jemisin's voice make it broadly appealing.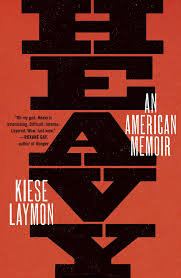 Diana Martinez, Assistant Director, Jewett Center for Community Partnerships
I'm reading Heavy by Kiese Laymon and finding myself crying at every page. Very good read. He is a fantastic author and the Audible version of the book just won Audible book of 2018. He read it himself.
Are we missing anything? Let us know what you're reading this winter break!