Wesleyan students from a range of majors and interests – all with shared interests in utilizing resources in innovative ways to positively impact the greater Middletown community – applied to the Student Innovation Fund. The fund provided up to $750 for spring OR summer projects that prioritized:
Collaboration between student groups, faculty/staff, and/or community partners.
Investigation of the impact of our civic engagement efforts.
Sharing of ideas and learnings in civic engagement on campus and beyond.
Anthony Price '20 is the Executive Director of Be the Change Venture. Read his report below:
No, seriously. Our future depends on young people.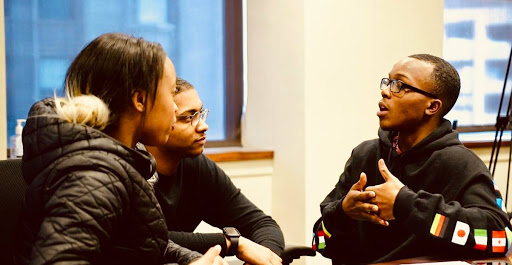 I lead a nonprofit called, Be The Change Venture, that prepares young people from marginalized backgrounds for the future. Through a series of educational workshops, professional development coaching, and community events, we give high school students ages 14 to 18 a central space to build the professional skills necessary for the future workforce while fostering and developing meaningful relationships. Overall, we seek to create a meaningful pipeline that bridges the gap between dreams and possibilities.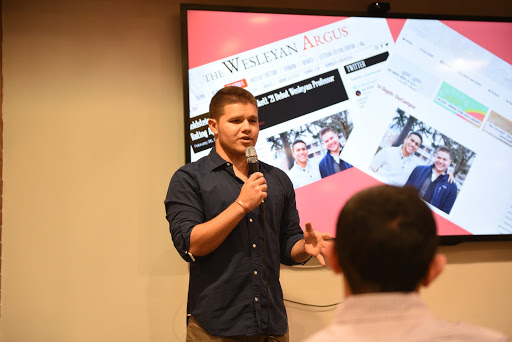 This year, we hosted our 2nd Annual Pitch Competition. In December of 2017, my team and I established this annual event to support high school and college undergraduates in the Middletown community who have an idea that's ready to be implemented but lacks the resources to be brought to life. In addition to learning more about Be The Change Venture, our work, and our commitment to supporting young people's idea, we wanted to provide a space for youth to share their ideas with others and develop meaningful relationships that can further amplify their work. To shake things up this year, we decided to have the event not on campus but in the Middletown community, specifically at RJ Julia Bookstore. Community partnerships are essential to our work and we knew this year's event would not be possible without local organizations. This was especially the case for reaching out to high school students in the local Middletown public schools, community leaders to serve as judges, and local residents to come and be a part of the audience.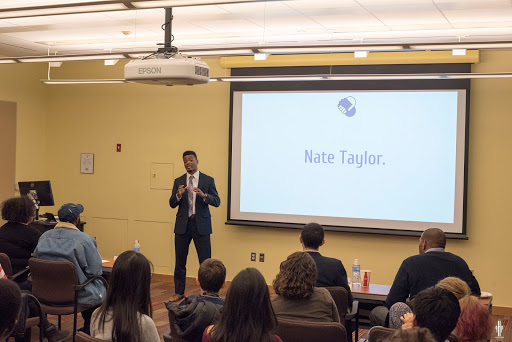 Over the past two years, we have invested in more than $1,000 in young people's dreams. Their projects and ventures range in size, but they all seek to combat some of the most challenging problems that communities across the world face. Through our efforts, we have supported both high school and college students whose work have reached people in Connecticut to Ghana. While I realize Be The Change Venture is in a fortunate position to serve as an "investor," my team and I are honored and humble for the impact we have made in four different states and two continents within just two years. This would not be possible without the support of the Jewett Center for Community Partnerships that graciously provided us the Innovation Grant and supported this year's event.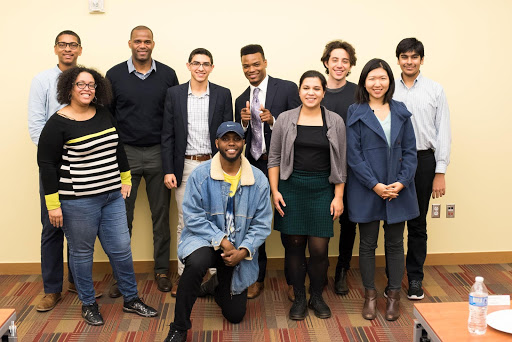 When we invest in young people, imagine the impact we can make together. It's leaders like Ferdinand Quayson, a junior at Wesleyan and Founder of Young Achievers Foundation Ghana that has provided more than 5,000 students in Ghana access to educational scholarships, or Rachel Lau and Mihir Nayar, incoming graduates from The Taft School and Co-Founders of The Radicle Lab, that provides high school students a space to connect and learn from local entrepreneurs. It's amazing young women like Shantel Sosa, Founder of Nuestra Gente del Bronx, who won this year's college seed grant, that is challenging preconceived notions surrounding the Bronx by highlighting the stories of community members who live there. This is the change that I want to see in the world and remain optimistic about the world we can create together. If you want to support a meaningful cause today, consider Be The Change Venture.