Each year, the Patricelli Center for Social Entrepreneurship awards $5,000 seed grants to fund the launch or early-stage growth of a project, program, or venture. Downstream Podcasting run by Alli Fam '19 was one of this year's winners. This is their second report since receiving funding from the PCSE in March 2019.You can read their first report here.

---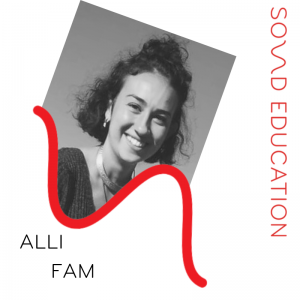 Since the last update in June, Downstream Podcasting staff have been gaining much more professional experience and adapting their business to better fit the market.
Alli has been furthering her own professional development in the audio field this summer, which will make her not only better equipped to give the workshops, but also give her more networking connections to provide to Downstream student podcasters. She worked a full time summer internship at New Hampshire Public Radio, where she helped produce the station's All Things Considered Show and her own newscasts and features. She also worked remotely as the producer and editor for a new Boston based food podcast to air this fall. Isaac has been interning at a recording studio in Northampton where he has been learning how to professionally record a variety of audio. Both Alli and Issac will be moving to Boston this month, a place full of universities and community venues that Downstream has begun reaching out to for more fall workshops.
Downstream has three workshops in place for this fall already: two in Connecticut, partnering with an LGBTQ center and one at Harvard during the Harvard Sound Education Conference in October. Because of Downstream, the conference has also invited Alli to be a panelist member for their panel "Podcasting Inside and Outside the Classroom."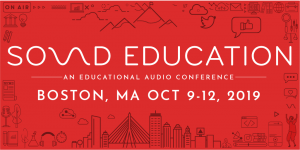 Downstream Podcasting has also faced some challenges this summer that it is working to overcome. Downstream had planned to release its first two episodes in July, and although the two episodes are essentially ready for release, Downstream has yet to find advertisers in the Hartford area. If nothing is secured in the next month, Downstream will go ahead and release the episode without an advertiser.
Downstream has also learned some of the challenges of managing student podcasters. Yale students, for example, were very excited to produce an episode for Downstream back in April, but realized they didn't have the bandwidth to begin when they had hoped, and pushed back the start date from June to September. Several other initially excited students floundered on commitments to the projects, which meant that Downstream was forced to complete the work itself.
These challenges have pushed Downstream to reconsider its business model and potentially make some changes. What has been working best about the company are the workshops. Students value them and the market is there. Producing Act Local Be Vocal, which requires students, non profit and advertiser commitment has been a challenge and something that Downstream staff, who are working other full time positions, have struggled to manage. Downstream is considering shifting to a more workshop based business model. But, because supporting students is still important to Downstream, it will support to student podcasters through contacts in the industry, phone calls and emails. Students can also send Downstream their own work which it will publish on its new website, Itunes, Podbean and Spotify. Student work will be published as long as it is appropriate and acceptable. Downstream will move away from the original non-profit centered series of Act Local, Be Vocal.
Downstream is excited to move forward with these new changes and focus more on workshops and building lasting relationships with student podcasters.