Religious Endowments and Democratic Foundations in Istanbul: How an Ottoman Institution Shapes Armenian Life in Turkey Today
a lecture with Christopher Sheklian
Crowded in the upper-level school auditorium in the neighborhood of Şişli, Istanbul, a diverse group of Armenians debated the governance structure of the charitable endowments known as vakıfs. Questions of democratic governance, equitable representation, and transparency are crucial because this Ottoman institution, derived from a Quaranic injunction to charity, makes up nearly all of the community spaces and institutions frequented by Armenians in Turkey. Most of the Armenian vakıfs in Istanbul have a church as their dominant architectural and communal feature.
This talk unpacks the entangled Ottoman institution of the vakıf, highlighting debates that encompass the most fraught aspects of Armenian life in Istanbul today: what role does the Armenian Apostolic Church play in communal life? How does a small, embattled minority leverage its historic properties and wealth to maintain a vibrant existence? What would a truly democratic and inclusive Turkish-Armenian community look like?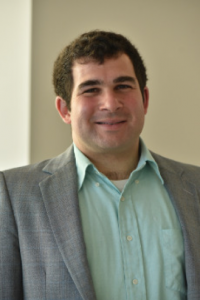 Christopher Sheklian is the Director of the Krikor and Clara Zohrab Information Center, a research library and presentation space attached to the Eastern Diocese of the Armenian Apostolic Church in New York. He received his PhD in Anthropology from the University of Chicago and a BA and MA from the University of California, Berkeley, and was a Manoogian Post-Doctoral Fellow in Armenian Studies at the University of Michigan. Dr. Sheklian specializes in the anthropology of religion and secularism, studying the role of liturgy and law in the lives of religious minorities. He has taught courses at the University of Chicago and the University of Michigan.
Tuesday, October 8, 2019, 12:00-1:00 pm, PAC 002
Free and Open to the Public
Lunch will be served

Sponsored by the Allbritton Center for the Study of Public Life