Guest post from Posse Scholar, Patricelli Center Fellow, Nonprofit Board Resident, and recent alum Lance Williams '20: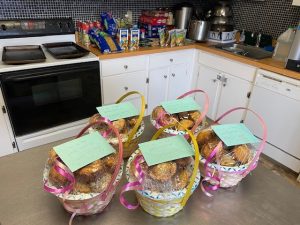 After serving as an Army Ranger for four years, I felt that America could do a better job connecting people to the resources they need to thrive. Just as recovery from war can be challenging, recovery from other traumatic experiences and substance use relies on accessing information and resources within complex systems when individuals are at their most vulnerable. This is why I co-founded Follow Me Home in 2017, an addiction and mental health and wellness recovery home and fellowship program in Portland Connecticut.
At Follow Me Home, we create partnerships with local mental health care providers, recovery treatment facilities, and other community-based organizations to provide Follow Me Home Fellows with the infrastructure to build their social networks and recovery capital. Gilead Community Services is one such program that has been essential to our mission.
Gilead Community Services currently provides expedited access to mental health services for Follow Me Home Fellows who work as community leaders, case managers and certified recovery coaches throughout Middlesex County, CT. Without their support, the process of leading fellows through individual transformation would certainly be a far greater challenge. Throughout our relationship with Gilead, they have gone above and beyond the call of duty to show their support for the mental health and wellness of our program. Their clinicians have broken bread (quite literally) at the grass roots by eating dinner at Follow Me Home and demonstrating the necessary willingness to go the extra mile for their clients. When the COVID-19 outbreak hit Connecticut, Gilead has consistently adapted to the circumstances on the ground to provide the community with mental healthcare excellence when it is most needed.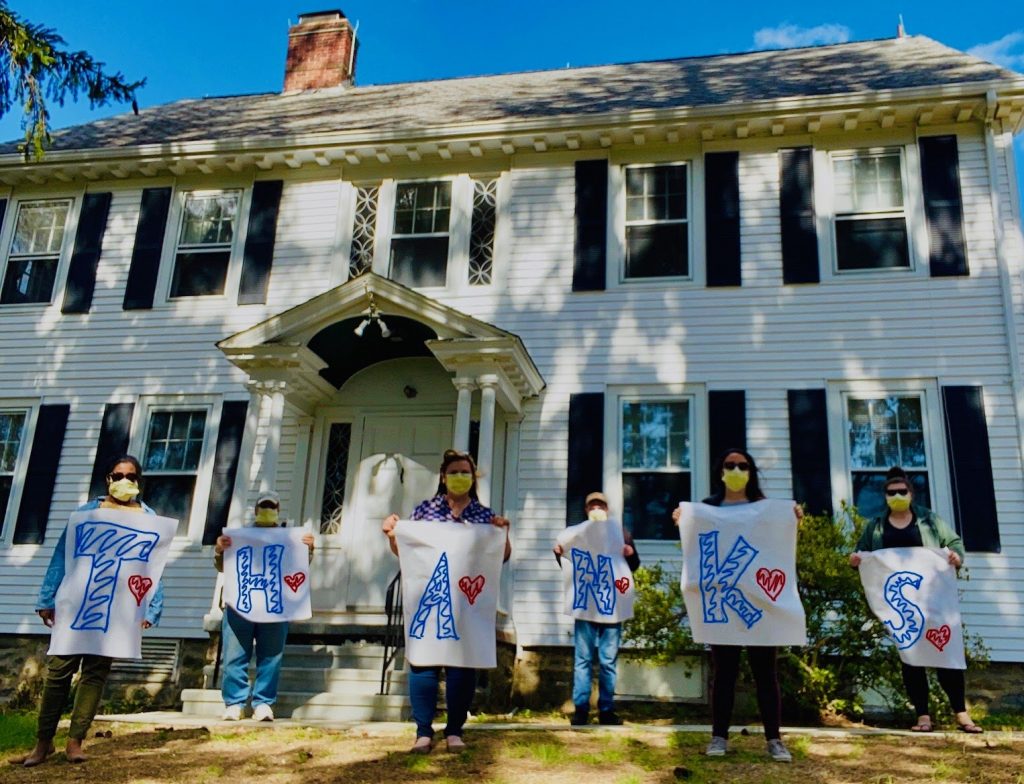 March was a surreal time for most of us. I watched as Wesleyan's campus transformed into a ghost town as champagne flutes and Senior Week festivities were replaced by a cloud of uncertainty. Like most Seniors around the country, I found myself trapped in the media cycle, analyzing what little data was coming in from disparate sources, and feeling helpless knowing that the best thing I could do was to do nothing at all. Above anything else, I can honestly admit that it was difficult to focus on anything related to course work. During a time when clarity is scarce and suffering abundant, action is needed.
A Follow Me Home Fellow currently working as a case manager at Gilead informed me of a care package delivery service his team was putting together. They made baked goods and gathered whatever arts and crafts they could find to put the first packages together. More than a simple act of compassion, these care packages have allowed Gilead's clinicians and case management teams to safely engage with community members and clients to provide more in depth services after their main outpatient offices were forced to close.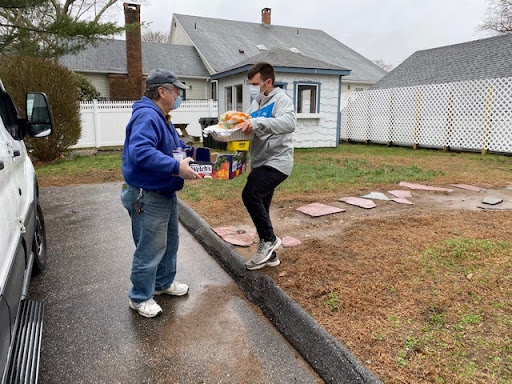 Thanks to the efforts of the Gilead community and Follow Me Home's first GoFundMe campaign (which raised over $1,100), what began as a trickle of care packages delivered on a weekly basis has grown into a weekly delivery of more than 60 care packages to congregate care settings. Thanks to these efforts, Follow Me Home is now launching a second GoFundMe campaign to continue the expansion of care package deliveries throughout Connecticut over the next month as the economy considers the re-opening.
As we look towards re-opening, there are many who are still suffering from the mental health fall-out from this natural disaster. Your support will directly help in the efforts to deliver essential services and compassion at the grassroots of Middlesex County.
On behalf of Follow Me Home and the Gilead community, we sincerely thank you for your time, consideration, and solidarity!
Read Follow Me Home's feature in News @ Wesleyan: http://newsletter.blogs.wesleyan.edu/2020/06/19/williams-20-raises-funds-to-deliver-care-packages-to-congregate-care-settings/