Each year, the Patricelli Center for Social Entrepreneurship awards $5,000 seed grants to fund the launch or early-stage growth of a project, program, or venture. Narratio run by Ahmed Badr '20 was one of this year's winners. This is their first report since receiving funding from the PCSE in March 2020.
---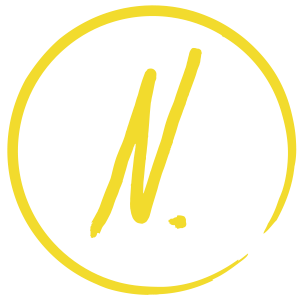 COVID-19 and the uncertainty it has brought to our communities has forced Narratio to reflect upon its mission and its programs. We are more committed than ever to highlighting the creative expression of young people, displaced or otherwise, through our online platform and our partnerships, fellowships, and workshops.
In mid-march, we compiled a COVID-19 resource list for artists and creatives and spread the word on our social media platforms. We launched "The Narratio Diaries," an initiative that aims to highlight creativity in quarantine. For World Environment Day (June 5th), we are partnering with the World Bank's Connect4Climate and the United Nations Environmental Programme (UNEP) to publish and curate a collective poem in support of UNEP's #ForNature campaign.
Over the past three months, we have been working to adjust plans for the Narratio Fellowship, our signature storytelling and leadership program for resettled refugee youth. We had plans to extend the Fellowship to a new site, Richmond, Virginia, in addition to the original site of Syracuse, New York. Due to the uncertainty of COVID-19 and its impact on the operations of our local partners, we have made the difficult but necessary choice to postpone our extension plans to summer 2021. As for the Fellowship cohort in Syracuse, we have carefully coordinated with our partner the North Side Learning Center (NSLC) to organize social-distanced programming, tentatively set to begin on July 15th. We have selected an artist-in-residence and will be announcing the call for Fellowship applications in the first week of June.
We are so grateful to the Patricelli Center for their support and guidance during this challenging time. We are committed to utilizing our funds from the Seed Grant to support Narratio operations as well as the Fellowship in Syracuse. Through the seemingly never-ending uncertainty, we are committed to meeting our benefactors where they are, virtually, or six feet apart if in person.
We will continue our mission of amplifying the creative work of young people across the world. Our work will continue despite the uncertainty, and we hope to continue to share stories that challenge, humanize, and offer powerful modes of solidarity and collaboration.