This Community Impact Residency Speaker Series event will feature Mark Abraham from DataHaven. Mark will talk about DataHaven's model, their state-wide Community Wellbeing data, and will show participants how to access and utilize this data for their community engagement work. Members of the Wesleyan and greater Middletown communities are invited to participate in this event.
Wednesday, November 10, 4:30-6:00 pm
Zoom Link: https://wesleyan.zoom.us/j/91937227083
Free and open to the public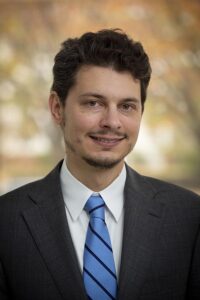 Mark Abraham, Executive Director
Mark Abraham is the Executive Director of DataHaven, a public service non-profit organization that partners with local and state government agencies, academic and health care institutions, foundations, and community organizations to collect, share, and interpret public information about Connecticut.
In his role at DataHaven, Mark has authored or co-authored cross-sector reports including the Greater New Haven, Fairfield County, and Greater Hartford Community Wellbeing Indexes. He established the DataHaven Community Wellbeing Survey program that has created an unprecedented source of statewide- and neighborhood-level information about community life, public health, economic security, and other topics through live, in-depth interviews with over 35,000 randomly-selected adults in 2012, 2015, 2018, 2020, and 2021.
From 2014 to 2017, Mark served as a Fellow of the W.K. Kellogg Foundation, as part of a national cohort focused on Racial Equity. Mark has received an "Impact Award" from the Community Indicators Consortium and a national "40 under 40 in public health" award from the de Beaumont Foundation, and was elected to the Executive Committee of the National Neighborhood Indicators Partnership (Washington, DC).
Mark is a graduate of Yale University, and is pursuing graduate studies at the Yale School of Public Health. He previously worked as a planner for the New York City 2012 Summer Olympic Games Bid Committee. His interest in sharing information about cities and well-being has led him to attract over 50,000 followers to his personal Twitter account, @urbandata.
About DataHaven:
DataHaven's mission is to empower people to create thriving communities by collecting and ensuring access to data on well-being, equity, and quality of life. They have served Greater New Haven and Connecticut as a nonprofit organization since 1992, working with many partners to develop reports, tools, and technical assistance programs that make information more useful to local communities.
DataHaven is a partner of the National Neighborhood Indicators Partnership, National Neighborhood Indicators Partnership (NNIP), a learning network, coordinated by the Urban Institute, of independent organizations in 30 cities that share a mission to ensure all communities have access to data and the skills to use information to advance equity and well-being across neighborhoods. They are also involved in many initiatives to further the use of high-quality data at a local and statewide level.
---
The Community Impact Residency brings together Wesleyan students interested in the practice of civic engagement and a cross-section of community stakeholders – local leaders, resident-led groups, nonprofits, and municipal government – committed to creating just, equitable, and sustainable communities.