Reunion & Commencement 2014 begins on Thursday, and we'd like to call your attention to some PCSE, CCP, and other civic engagement events that are taking place this weekend. All are excellent opportunities to meet alumni, network, and learn about the paths Wesleyan students take after graduation. Please join us — and share your experiences on Twitter using @Wes_engage and #RC2014!
FRIDAY, MAY 23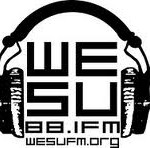 WESU 88.1 FM Open House: Parents, families, alumni, and students are all invited to attend an Open House at Wesleyan University's radio station, WESU. Stop in to check out the studios, browse the expansive and eclectic music libraries, and meet current Board members and DJs.
2:00-5:00p; WESU, 2nd Floor (above Broad Street Books), 45 Broad Street
Patricelli Center for Social Entrepreneurship (PCSE) Open House: Join staff and students from the Patricelli Center and members of Wesleyan Alumni in Philanthropy and Public Service (WAPPS) for an open house and networking reception. To learn more about the PCSE or to volunteer, visit wesleyan.edu/patricelli.
3:30-5:00p, PCSE, Ground Floor, Allbritton Center
SATURDAY, MAY 24
WESEMINAR 75 Years of Community Radio: In 2014, WESU celebrates 75 years of broadcasting alternative music, under-represented genres, and public affairs programming generally absent from commercial airwaves. University Archivist Leith Johnson will present an illustrated overview of the history of the station and General Manager Ben Michael will talk about recent developments and plans for the future. Former staff members and WESU friends are encouraged to attend, as there will be plenty of time to offer memories, fill gaps in the history, and share audio, mementoes, and anything else related to the station's story.
Presenters: Ben Michael is general manager of WESU and a former community volunteer DJ; Leith Johnson is Wesleyan's university archivist and host of The Light Fandango radio show.
10:00-11:00a, Room 116, Judd Hall
WESEMINAR College of the Environment: Regardless of one's opinions about issues such as climate change or carbon taxes, it is clear that environmental issues will dominate national and international politics and news over the next century. To fully prepare students to participate effectively in these important discussions, Wesleyan has taken a major step to support environmental research, communication, teaching, and policy development, with its Environmental Studies Program and the College of the Environment (COE). Come hear short presentations of senior thesis research from two of our graduating environmental studies majors and the exciting details of the Environmental Studies Program and the College of the Environment.
Moderator: Barry Chernoff, Robert Schumann Professor of Environmental Studies, and director of the College of the Environment
Student Presenters: Jennifer Roach '14, co-founder of Summer of Solutions Hartford and recipient of the 2014 Davis Projects for Peace grant; others to be announced
10:00-11:00a, Woodhead Lounge, Exley Science Center
Long Lane Farm 10th Reunion Gathering, Skillshares and Workday: All are welcome to participate in a series of events including hourly tours of the farm, freshly harvested snacks, spring planting, and skillshares on seed saving and soil blocking. Kids are welcome!
10:00a-2:00p; Long Lane Farm, 281 Long Lane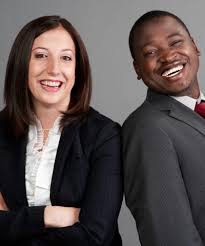 WESEMINAR Celebration of Wesleyan Writing 
Join Kennedy Odede '12 and Jessica Posner Odede '09 for a discussion of their work in Kenya's slums, combating urban poverty through girls' education and gender equity. They will also discuss their current writing project, a book about their work together, to be published by Ecco (a division of HarperCollins) in 2015. The challenges of shaping a narrative will be one of our topics.
Moderator: Anne Greene, Adjunct Professor of English, Director of Writing Programs, Director, Wesleyan Writers Conference
Presenters: Kennedy Odede '12 is one of Africa's best- known community organizers and social entrepreneurs. Kennedy lived for twenty- three of his thirty years in the Kibera Slum, the largest slum in Africa, where he experienced the devastating realities of life in extreme poverty first hand. The oldest of eight children, he became a street-child at the age of ten. Still, he dreamed about changing his community. In 2004 he had a job in a factory earning $1 for ten hours of work. He saved 20 cents and used this to buy a soccer ball and start Shining Hope for Communities (SHOFCO). Driven by the innovation and entrepreneurial spirits of the people of Kibera, Shining Hope became the largest grassroots organization in the slum. He graduated in 2012 as the Student Commencement Speaker and with honors in Sociology. Kennedy was awarded the 2010 Echoing Green Fellowship, and was named to FORBES "30 under 30" list for top Social Entrepreneurs in 2014. He is a member of the Clinton Global Initiative and a New Voices Fellow at the Aspen Institute. His writing about urbanization has appeared on CNN, Project Syndicate and in the New York Times.
Jessica Posner Odede '09 is the Co-Founder and Chief Operating Officer of Shining Hope for Communities, a non-profit that combats extreme poverty and gender inequality and is spreading across Nairobi's slums. Jessica is a nationally recognized social entrepreneur and activist. She won the 2010 Do Something Award and was named "America's top-world changer 25 and under" live on VH1. Jessica also received the prestigious 2010 Echoing Green Fellowship. Shining Hope for Communities won the 2010 Dell Social Innovation Competition and has received funding from Newman's Own Foundation, Barclay's, The Ford Foundation, GE, among many others. Shining Hope for Communities has been featured by President Bill Clinton, on NBC by Chelsea Clinton, and on five occasions by Nicholas Kristof in the New York Times. The organization will serve almost 70,000 people in 2014, opening a second school for girls in another urban community. Jessica is twenty-seven years old and graduated phi beta kappa from Wesleyan University. She lives in Nairobi, Kenya.
Co-sponsored by Writing at Wesleyan and the Patricelli Center for Social Entrepreneurship.
10:30-11:30a; Taylor Meeting Room (108), Usdan University Center

WESEMINAR Advocacy after Incarceration: As we celebrate the fifth anniversary of Wesleyan's Center for Prison Education, please join us for a panel discussion on the necessity and difficulty of bringing formerly incarcerated individuals into leadership positions in the movement to end mass incarceration. Panelists, who, after periods of incarceration, have become successful advocates for change, will discuss the role that formerly incarcerated people should play in reshaping the prison system, and the systemic and personal obstacles that many face to participating in public life. We will also discuss the role that education can play in fostering such leaders.
Moderator: Aviva Tevah '09. Aviva coordinates the New York Reentry Education Network, which aims to increase access to education for formerly incarcerated New Yorkers by strengthening collaboration between the Network's members, including community-based service providers and city government. Aviva is a founding member of the Center.
Presenters: Kennard Ray, Political and Legislative Director for the Connecticut working Families Party, who was incarcerated in Connecticut throughout the mid-1990s and early 2000s. George Chocos, who spent eleven and a half years in five New York State prisons, during which time he earned an associate degree, two bachelor's degrees and a master's degree, and is currently pursuing a graduate degree at the Yale Divinity School. Fred Patrick, Director of the Pathways from Prison to Postsecondary Education Project at the Vera Institute of Justice. Among other appointments, Fred has served as Commissioner of the NYC Juvenile Justice Department, and most recently served as Associate Vice President of the Fortune Society, a reentry services organization. Erica Mateo, Director of Community-Based Initiatives at the Brownsville Community Justice Center, a demonstration project of the Center for Court Innovation. She is in charge of overseeing the launch and development of the Belmont Revitalization Project, the Brownsville Stronger Together Campaign, community programming for young adults 16-24 years old and other special projects. Erica continues to work with the Bard Prison Initiative to advocate for college in prison. She earned her B.A in Anthropology at Bard College.
11:00a-12:00p; Room 116, Judd Hall
WESEMINAR 1960s and 1970s Photo Collection of Howard "David" Davis '74: "Kennedy to Kent State: Images of a Generation" features some of the most powerful depictions of shocking assassinations, the Vietnam War, antiwar protests, the Civil Rights movement, a growing counterculture and wonders of space exploration.
Presenter: Andy Szegedy-Maszak¸ Professor of Classical Studies and Jane A. Seney Professor of Greek.
1:00-2:oop; Room 112, 41 Wyllys Ave.
WESEMINAR Celebrating 10 Years of Long Lane Farm: Alumni in Agriculture: In the spring of 2004 a group of Wesleyan students broke ground on 1 acre of the then newly-acquired Long Lane School property. The land initially provided a place for student-led forums on sustainable agriculture to put theory into practice and has evolved organically into a thriving space for students to experiment and learn about sustainable agriculture while fostering meaningful connections with the greater community. In its first decade the farm has provided produce for Middletown restaurants, local markets, student dining services and Middletown charities, operated a small-scale CSA, and partnered with local foundations to offer summer educational opportunities for Wesleyan students as well as Middletown residents. Come join in the celebration of the continued growth and relevance of this project with a panel of alumni who cultivated their passion for farming at Long Lane Farm and continue to contribute in diverse ways to the field of agriculture.
Presenters: Rachel Lindsay '05 was a co-founder of Long Lane Farm and the first Summer Manager. She worked at several CSA farms in Massachusetts and in 2009 was awarded a Fulbright to work with farmers in Nicaragua. She is the current Communications and Sustainability Director for Social Business Network, a non-profit that works with Fair-trade agricultural cooperatives. Sophie Ackoff '11 worked with Long Lane Farm and Bon Appetit to bring locally produced food to campus while she was a student, and has since worked with Food and Water Watch and apprenticed at Glynwood Farm in NY. She is currently the Membership and Development Coordinator for the National Young Farmers Coalition. Additional Presenters TBD.
3:00-4:00p; Room 116, Judd Hall
Center for Prison Education GOLD Cocktail Hour: Come raise a glass with the Wesleyan Center for Prison Education, as we celebrate five years of successful college-in-prison programming, supported by Wesleyan Faculty and Alumni!
5:00p, Allbritton 311
SUNDAY, MAY 25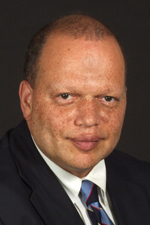 182nd Commencement Ceremony: Featuring keynote speaker Theodore Shaw '76, one of the nation's strongest advocates for equity and inclusion in our society. In courts throughout the nation, including the U.S. Supreme Court, he has argued cases involving voting rights, education, housing discrimination, capital punishment, and civil rights. He played a key role in initiating and drafting the admissions policy that was upheld by the U.S. Supreme Court in Grutter v. Bollinger, and he has often testified before Congress and other legislative bodies. He has worked with human rights lawyers in Africa, South America, Europe, and Asia, written numerous articles and opinion pieces for national publications, and has often provided expert commentary for television and radio shows. Read more here.
11:00a-1:00p, Andrus Field