With summer upon us once again, we are returning to our practice of highlighting some of the incredible events happening around Middletown each week. With the help of Arts2go.org, the Middletown Patch, and Wesleyan's calendar, we've put together a list of some of the incredible events happening during the next two weeks. Get out for a study or work break, and enjoy the Middletown community!
Tuesday, July 1st
Tuesday Music at Klekolo: Check in every Tuesday beginning at 7 pm for live music. The line-up changes weekly. If you want your coffee with music, chess, friendly conversation on any Tuesday evening, visit Klekolo! (7:oop, Klekolo)
Wednesday, July 2nd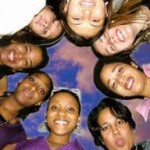 Zili Misik: Dance to the powerful New World Soul rhythms of Zili Misik! Based in Boston, the all-female group was founded by Kera M. Washington '95, who was a semi-finalist in the Thelonious Monk Institute of Jazz International Hand Drumming Competition. The band traces their roots to five countries and three continents, and has been bridging cultures since 2005, opening for artists such as Boukman Eksperyans and Zap Mama. Reconnecting Haitian and Jamaican roots music with the West African influences in Brazilian samba, Cuban son, and American neo soul, Zili Misik's original creations and traditional folksongs feature five vocalists singing lyrics in English, Kreyol, Portuguese, and Spanish over trombone, sax, piano, bass, guitar, drums, and percussion. (CFA Courtyard/7p/Free)
Thursday, July 3rd
North End Farmers Market: This week only, there will be an evening market in honor of the Fourth of July! Come by and get fresh fruit and veggies at the North End Farmers Market! (Outside ION Market/4-8p)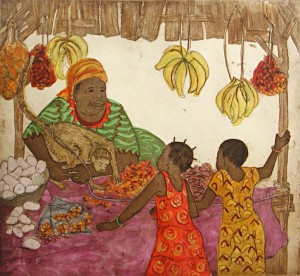 Middletown Gallery Walk; "The Creative Process": During the month of July, Green Street Arts Center be exhibiting the work of three teaching artists from the Connecticut Office of the Arts and the Higher 
Order Thinking (HOT) Schools Program – Mark Patnode, Sanna Stanley and Roger Tremblay.  Since the Green Street Arts Center is now home to Connecticut's renowned HOT Schools program and Wesleyan will be the host site of the HOT Schools Summer Institute, July 14-18, Green Street is pleased to simultaneously showcase some of Connecticut's finest teaching artists. (Green Street Arts Center/5p/Free)
Middletown Annual Fireworks Display: The Middletown Symphonic Band will be performing for Middletown's Annual Fireworks Display on Thursday, July 3rd on the front lawn of City Hall (245 DeKoven Drive, Middletown). Come and enjoy music under the fireworks. Estimated start time is 8 PM. Free Admission. 
Sunday, July 6th
Food Not Bombs: Food Not Bombs shares food about 1 pm in front of the Buttonwood. Anyone is welcome. Consider yourself invited to help us prepare vegetarian food at the First Church on 190 Court Street at 11:30 am. (The Buttonwood Tree)
Great Make Believe Improv Show: Here at GMBS Headquarters, the improv keeps coming in, and we're slaves to the production line. Made from 100% fresh suggestions and sharp wit harvested from years of experience, we are committed to delivering a product of the highest quality that you and your family will enjoy! (The Buttonwood Tree/7p/$5)
Monday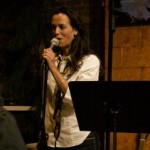 Anything Goes Open Mic Monday: The World's a stage … the mic is OPEN! This Open Mic is for YOU – the budding artist. Showcase your talents, nurture them with this supportive group. Recite a poem, sing a song, dance, read some spoken word, the microphone is yours for the asking. Community spirit prevails. We have congas and a piano or BYO instrument. Ends around 9:30 – 10pm. (7:30, The Buttonwood Tree)
Tuesday, July 8th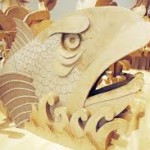 James Grashaw; Art and Cardboard: Connecticut sculptor, woodcutter and mixed-media artist James Grashow has been creating works that address themes of man, nature, and mortality since his first sculpture show at the Allan Stone Gallery in 1966. He returns to Wesleyan to discuss his recent work with corrugated cardboard. (CFA Hall/12:10p/Free)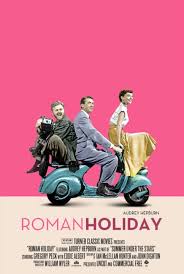 Summer Film Series: Roman Holiday: A princess plays hooky from her royal duties for 24 hours with a reporter. This is one of Hollywood's most sweetly romantic films — a frothy, modern telling of the Cinderella story, in reverse.
Friday, July 11th
North End Farmer's Market: Come get fresh fruit and veggies at the North End Farmers Market! (Outside ION Market)
Camille A. Brown & Dancers: Camille A. Brown & Dancers return to Wesleyan following their sold-out appearance during the DanceMasters Weekend Showcase Performance in March 2012 with the Connecticut premiere of an excerpt from Mr. TOL E. RAncE (2012), as well as the work-in-progress Black Girl, which will premiere at The Joyce Theater in New York in 2015. (CFA Theater, 8p, $10-22)
Saturday, July 12th
Art Reception for Alex Ortiz: Uniquely designed and hand painted glassware, created with multiple layers of applied mediums. Each piece is one of a kind, created using enamels, iridescent glazes, handmade paper, precious metal leafs and finished with resin. Alex Ortiz's art is inspired by shapes that create patterns, cultures of the East, nature, and colors. Refreshments available. (The Buttonwood Tree/4p/Free)
WESU 75th Anniversary Doo Wop Extravaganza: Lovers of vintage Doo Wop, Rhythm and Blues, and Rock and Roll should mark their Calendars for a night to remember when WESU Middletown presents a fundraising concert in celebration of 75 years of community Radio & 35 years of the Moondog Matinee with a fundraising concert. (Middletown High School Performing Arts Center/8p/$30)
Sunday, July 13th
Food Not Bombs: Food Not Bombs shares food about 1 pm in front of the Buttonwood. Anyone is welcome. Consider yourself invited to help us prepare vegetarian food at the First Church on 190 Court Street at 11:30 am. (The Buttonwood Tree)
Monday, July 14th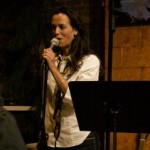 Anything Goes Open Mic Monday: The World's a stage … the mic is OPEN! This Open Mic is for YOU – the budding artist. Showcase your talents, nurture them with this supportive group. Recite a poem, sing a song, dance, read some spoken word, the microphone is yours for the asking. Community spirit prevails. We have congas and a piano or BYO instrument. Ends around 9:30 – 10pm. (7:30, The Buttonwood Tree)