Working on a project and need a sounding board or mentor? Have an idea but don't know where to begin? Want to practice your networking skills? Or just curious about life after Wesleyan?
These Wesleyan alumni want to meet with you, hear about your work or aspirations, and share advice based on their experiences as social entrepreneurs.
Sign up for a meeting HERE, or contact mjkingsley@wesleyan.edu if you're not sure whether this type of thing will be useful for you.
P.S. Don't forget about the PCSE Peer Advisor conversations – first Tuesday of every month – details here.
David is a community organizer,  and entrepreneur. He is the founder of Asexuality.org, the world's largest community of people identifying as asexual, and of Journal Lab, an open source platform which helps research scientists communicate more openly and effectively. He regularly advises a wide range of organizations on social entrepreneurship and community growth, and is currently the hacker in residence at Samsung's Open Innovation Center.
Carl is an Adjunct Lecturer in Public Policy at the Kennedy School of Government at Harvard University. His class there on entrepreneurial finance helps aspiring entrepreneurs gain facility with the tools and concepts needed to launch ventures. Byers is a Venture Partner at Fidelity Biosciences, a venture capital firm based in Boston. He also serves on the boards of several for-profit and not-for-profit organizations, including the MINDS Foundation. He was on the founding team at Athenahealth, a start-up aimed at helping physicians with the business side of medicine, which went public in 2007. He served as Chief Financial Officer there from the company's founding in 1997 until early 2010. He is a member of the advisory board at Wesleyan's Patricelli Center for Social Entrepreneurship.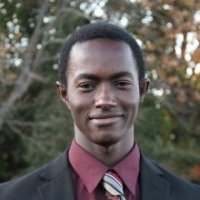 KWAKU AKOI '14
NOVEMBER 19 WILL BE RESCHEDULED
Kwaku is Founder and CEO of JooMah, an online employment platform for Africa launched in July 2014. At Wesleyan, Kwaku was General Manager of Instructional Media Services, a Resident Advisor for Butterfield, and Founder of RevioSync, an on-campus app development company. Always thinking like an entrepreneur, Kwaku believes in the power of great design to bring about good social change.