Katherine Lu '15 was selected to receive an Enrichment Grant from the Patricelli Center for Social Entrepreneurship to help support her community development work in Brazil. You can read Katherine's story below, and visit the PCSE website to learn more about our grant programs.
**********************************************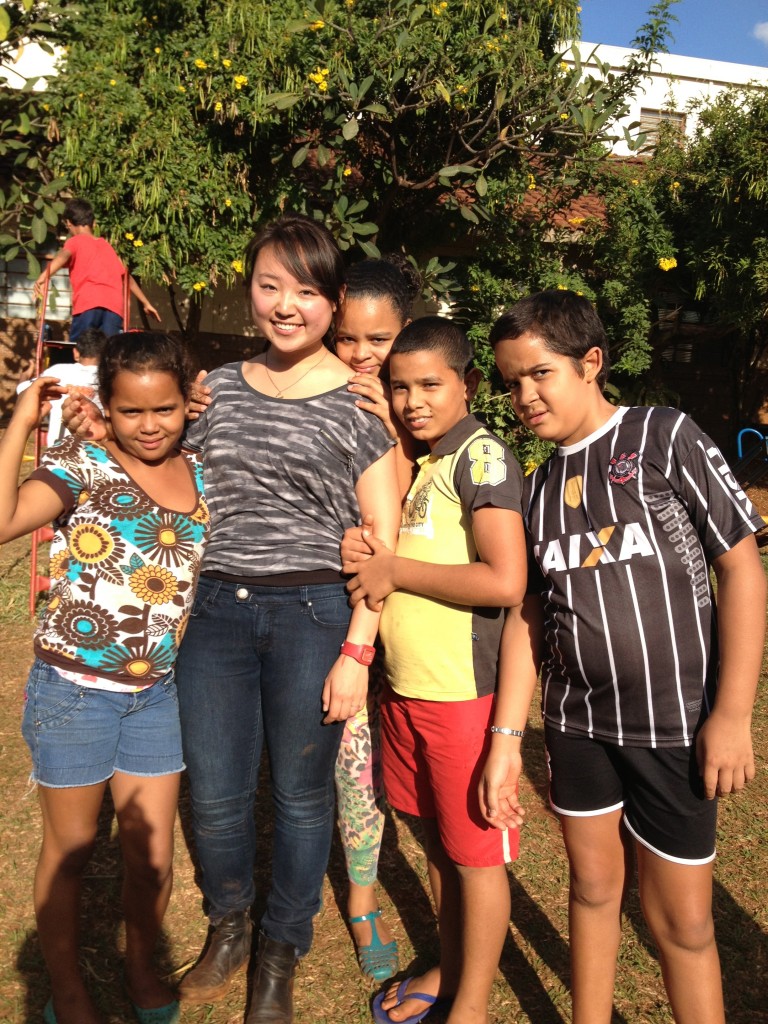 This summer I pursued an opportunity that aligns with my interests in volunteer work, culture, and Latin America, and so I reached out to the Yale chapter of AIESEC, the world's largest student-run organization.  It paired me with Project Gira Mundo in the city of Ribeirão Preto, a city located four hours away from São Paulo.  I was there for two months volunteering at Obreiros do Bem, a local NGO that provides activities, classes, and community to the children in need in the neighborhood it was located.
My role was simple: I created my own curriculum for these children that centered on English language meanwhile giving them a more nuanced sense of what America is.  When I read the project description before heading to Obreiros do Bem, I had some hesitancies towards the paternalism that it may present.  Upon arriving and delving into the subject matter.  However, I lost all of these uncertainties upon arrival.  Rather, it is to help them gain a larger sense of the world that exists beyond their community through pictures, knowledge, and interactions with me.
One of the highlights of the experience was watching the kids interact with their peers in their indoor stadium.  Andrei took a break to sit down with me and asked me how to say the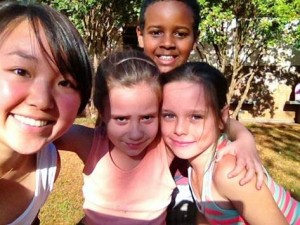 numbers in English.  I repeated the numbers from one to 10, and he took careful note of how the sounds were produced by paying close attention to movement of my mouth, as each languages exercises different parts of the mouth and tongue to produce these language-specific sounds.  No longer know if he still remembers how to say "ten" as the "e" sound was a little off, but his enthusiasm, curiosity, and eagerness to learn still resonate with me.
Just as I taught them, I also firmly believe that they have imparted to me bits of knowledge that cannot be learned through books or other forms of media.  The cultural insight I have gained is absolutely priceless in that it was experiential—from my interactions with children, to taking public transportation, to my homestay, and also relocation of homestay (but I won't get into that)—I have learned the nuances of Brazilian culture and social customs that gives me a deep sense of appreciation for its growth.  The experience has been filled with challenges as I did not have any knowledge of Portuguese beforehand except a few minutes spent on DuoLingo, but the experience has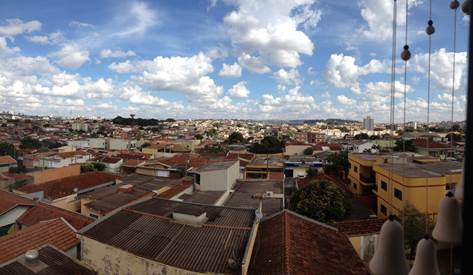 helped me understand there are other means of communication and forming relationships beyond language, such as sympathy and curiosity for one another.  My time in Ribeirão Preto has inspired me to pursue a goal of connecting cultures and promoting intercultural dialogue, for this increasingly globalized world we are a part of will only continue to grow into a growing expanse of knowledge and communication.