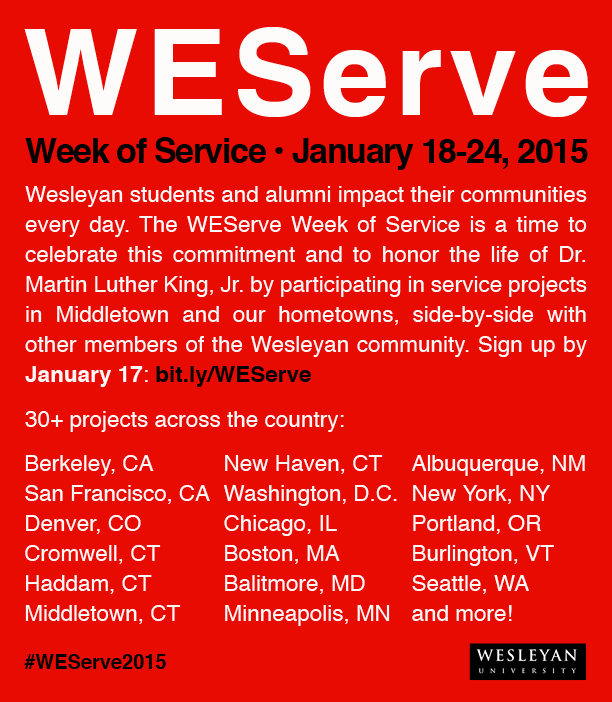 WEServe is a worldwide week of service for the entire Wesleyan community. Students, alumni, faculty, staff, parents and grandparents, former employees, future students, and friends are invited to come together for activities that serve others. Projects can involve any number of participants and any kind of volunteer work, whether it's traditional service, like assisting a school or food pantry, or something innovative that supports a local non-profit.
WEServe spans the end of Winter Break and the beginning of the spring semester, so people can plan projects in their hometowns, in Middletown, or wherever in the world they're traveling. This is an especially good opportunity for graduates looking to connect with alumni in their area, or students who already miss their Wesleyan family (only 36 days left of break!).
Register your project by Wednesday, December 31, or sign up for someone else's project by Friday, January 17.
More information: wesconnect.wesleyan.edu/weserve
Photos from previous WEServe projects: bit.ly/1AgIPuj