The Patricelli Center for Social Entrepreneurship presents
LESSONS FROM A LIFE IN SEX AND MINISTRY
A Talk, Lunch, and Q&A with Debra W. Haffner '76
Wednesday, April 22
12-1 p.m.
Usdan 108
Lunch will be provided. Please register here .
As an undergraduate at Wesleyan, Debra Haffner was a vocal activist for social justice and co-founder of Wesleyan's first Women's Center. Since graduation, Rev. Haffner has held leadership roles at Planned Parenthood, SIECUS, and other non-profit organizations. Most recently, she founded the Religious Institute, a multi-faith organization dedicated to advocating for sexual health, education, and justice in faith communities and society.
Rev. Haffner will talk about her career working for the rights of women and families, how to create and grow social impact organizations, and how a Wesleyan education prepares you to change the world.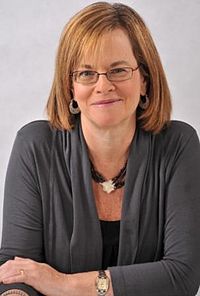 The Reverend Debra W. Haffner is Co-founder and President of Religious Institute, Inc. An ordained Unitarian Universalist minister, she is also the endorsed community minister with the Unitarian Church in Westport, CT.
Previously, Rev. Haffner was the chief executive officer of SIECUS (Sexuality Information and Education Council of the United States),  Director of Education for the Center for Population Options, Director of Community Services for Planned Parenthood of Metropolitan Washington, and Special Assistant in the U.S. Public Health Service.
Rev. Haffner is the author of numerous books and other publications on religion, faith, sexuality, and parenting. Her work has been honored by Planned Parenthood Federation of America, the Robert Wood Johnson Medical School, the Society for the Scientific Study of Sexuality, the Association for the Advancement of Health Education, and the Society for Adolescent Medicine.
Rev. Haffner has a Master of Divinity degree from Union Theological Seminary and a Master of Public Health degree from the Yale University School of Medicine, both of which awarded her their highest alumni honor. She received an honorary doctorate in Public Service from Widener University and is currently studying for her doctorate in ministry at the Pacific School of Religion.