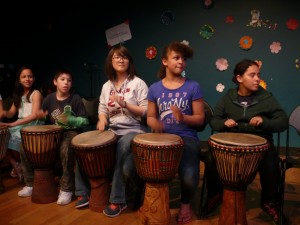 Green Street is looking for instructors to teach dance classes in their Discovery AfterSchool Program this coming fall. There class openings available on Tuesday, Wednesday, and Thursday afternoons for kids in Grades 1-3 for dance classes, as well as a Wednesday opening for a music class.
Instructors would teach a class once a week (Tuesday, Wednesday, or Thursday) from 4:15 to 5:15 PM at Green Street. They are compensated for 1.5 hours each week for their teaching time and planning time: that's right – this can be a paid position! They are looking for someone who loves dance or music and loves kids.
There is a very tight turn around for the hiring process, so please contact director Sara MacSorley ASAP at smacsorley@wesleyan.edu and include a resume.
Visit our website to learn more about our youth programs.