The Patricelli Center for Social Entrepreneurship (PCSE) supports students and alumni interested in creating and sustaining programs, businesses, and organizations that advance the public good. We believe that Wesleyan graduates are practical idealists uniquely equipped to tackle the world's pressing problems, and we support their work through our advising, grant, workshop, and board residency programs.
The PCSE Peer Advisors are students with experience and connections in a wide variety of social impact and entrepreneurship fields. They support fellow undergrads, identify synergies among student groups, and promote a campus-wide culture of social entrepreneurship. You can meet with a Peer Advisor to learn fundamentals of social entrepreneurship, hear more about PCSE programs and partners like (Wes)2, Kai Wes, Innovation Through Design Thinking, Digital Wesleyan, and WAPPS; explore career paths in the social sector; begin working on a business plan for a new enterprise; or simply connect with other changemakers on campus. Whether you already have a specific idea or simply a cause you care about, the Peer Advisors look forward to meeting you.
PCSE Peer Advisors do not have set office hours at this time. They are available by appointment (email addresses below; contact any or all).
The 2015/2016 PCSE Peer Advisors are: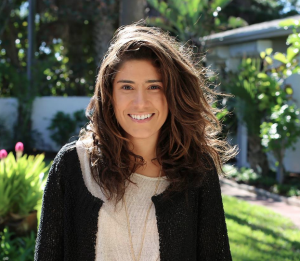 Ani Acopian '16 – aacopian@wes
Ani is a senior majoring in Film Studies. She spent this past summer interning at Snapchat in New York City where she helped put together Local, City Life, and Live Stories. On campus, she serves as the Campus Coordinator for Digital Wesleyan, a workshop that introduces Wesleyan students to programming. She is also a photographer for Method Magazine and a member of Cardinal Sinners a cappella. This spring, she was selected as a semi-finalist in Draper Women's Entrepreneurship Competition for her work on Line, a link-sharing start-up. She is passionate about digital media (perhaps taking after her dad) and is excited to talk with students and alumni about ideas that can positively impact the Wesleyan community and beyond.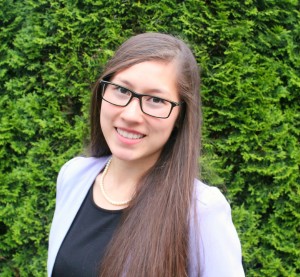 Tiffany Coons '18 – tcoons@wes
Tiffany is a sophomore working towards a computer science and economists double major. Her interests in human rights and business lead her to co-founder Bold Futures, a registered 501(c)(3) nonprofit. Partnered with Voices of Indigenous Women – Kenya (View-K), they are helping five girls in Kenya continue their secondary school education through school fee sponsorship. At Wesleyan, she serves on the board of SHOFCO and is a coordinator for Wesleyan's Math and Science Scholars (WesMaSS) program. She is excited about her position as a PCSE peer advisor to assist Wesleyan students in their endeavors.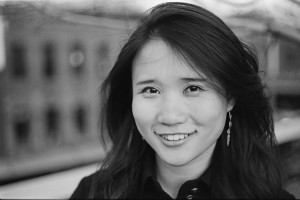 Mia Deng '17 – gdeng@wes
Mia is a junior double majoring in Computer Science and Art History. Coming from a non-profit background, she is passionate about achieving social good with a self-sustainable financial model. She is co-founding a tech-ed startup based in Shanghai that improves English as a second language learning efficiency. She is also launching Activate Studio and the Wesleyan Film Project, a platform that matchmakes Wesleyan student filmmakers with social ventures in need of promo videos around Connecticut area, or provides production teams with resources to make their own arts film. Originally from Beijing, Mia came to the U.S. at age of sixteen as an exchange student and lived with a local host family. She also enjoys exploring the overlap of technology and human-centered design.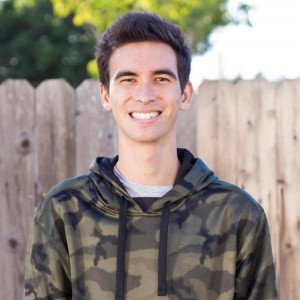 Alex Garcia '17 – asgarcia@wes
Alex, a member of the College of East Asian Studies, is from San Diego, California.  He is studying Chinese history and politics. He has five years of organizational leadership experience with a particular focus in diversity and entrepreneurship. He is a founding member of WeStudee, an educational startup based in Hartford and co-founded Kai Entrepreneurship Wesleyan. His teams have won 1st Place at the Silicon Valley Comes to Oxford Conference and Startup Weekend, in addition to being a finalist in the Patricelli Center for Social Entrepreneurship Seed Grant Challenge.Previously, Alex co-led LJCDiversity which created diversity awareness programs and presented to all students and faculty at his high school.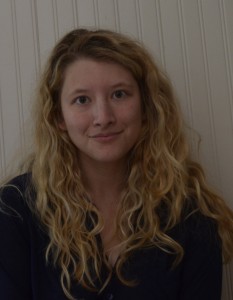 Lily Herman '16 — lkherman@wes
Lily is a junior at Wesleyan majoring in Government and Sociology. She is co-founder of The Prospect, a college admissions/college life organization that has over 120 contributors (all under the age of 22!). On campus, Lily has been involved with the WSA, Let's Get Ready, and Wesleying, as well as several entrepreneurial endeavors with the PCSE. In addition to her work on TP and at Wesleyan, Lily is a writer and editor for USA Today College, Her Campus, andThe Daily Muse. Her work has also been featured on Forbes, TIME, and the Huffington Post.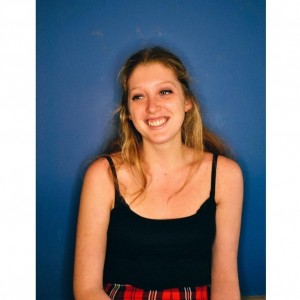 Sophia Jennings – msjennings@wes
Sophia is a senior English major from London, England. As a sophomore, Sophia turned Method Magazine in to a website, serving as Creative Director ever since. The next year, she collaborated with Columbia University on a gallery show of filmmakers and artists from both schools for shows in NYC and at Zilkha. Off campus, she's written for  NYLON, MTV, and DAZED, as well as interned for film companies in London and Los Angeles.  She also spent last semester at Oxford, turning their arts magazine in to a website, working for their music video channel and starting an "Oxford Style" section for their fashion magazine. 
Claudia Kahindi '18 – ckahindi@wes
Claudia is a sophomore and a CSS major at Wesleyan University. She applied to Wesleyan through an organization called Kenya Scholars Athlete Program (KENSAP). She was the winner of the 2015 Davis Project for Peace Grant, which she used in implementing a project called KIU back in her hometown in Kenya. KIU is an English summer camp in which grade 4 students are taught English and mentored by young scholars. When she is not reading, Claudia will be found working on either one of her four diverse campus jobs, dancing, watching movies, hanging out with friends or working out. Claudia is serving as the vice president of the African Students Association and a member of the Student Advisory Board for the Office of International Students.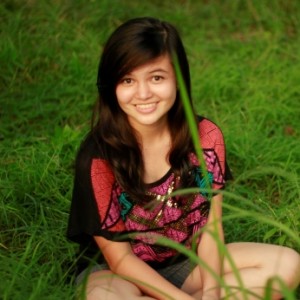 Mika Reyes – moreyes@wes
Mika is a usually hyper, sometimes neurotic and always smiling hip-hop dancer, occasional blogger, self-branded graphic designer, amateur photographer, and food lover. She studies Psychology and Economics in school but hopes to extend this to the realms of business, entrepreneurship, design and social change. In school, she is a student leader in Kai Entrepreneurship, Fusion Dance Troupe, Milk & Choreo, PINOY Cultural Club, and the Innovation through Design Thinking student forum. She has work experience in many emerging start-up and entrepreneurial environments such as Kaya Collaborative (http://kayaco.org), CAMP Philippines (http://campphilippines.org), MedGrocer (http://medgrocer.org), Gifts & Graces (http://giftsandgraces.com) and Vaavud (http://vaavud.com). She hails from the Philippines and hopes to give back to her country as much as it has given to her.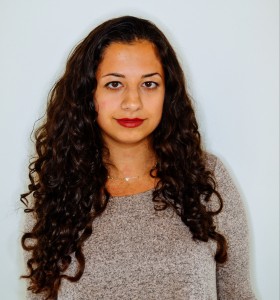 Yekaterina Sapozhnina '16 – ysapozhnina@wes
Yekaterina (Katya) founded the Wesleyan Entrepreneurship Society her freshman year when there was no other business/entrepreneurship groups active.  Since then, she have been leading weekly meetings, advising various start-ups on campus weekly and working on several of her own ventures. For two years in a row, Katya co-taught a for-credit Econ class on Entrepreneurship. Some of the groups she is currently in include WIG, Kai Wes, and Wesleyan Women in Business. Katya is graduating in December and excited to hustle in the real world while watching Wesleyan's entrepreneurship community grow.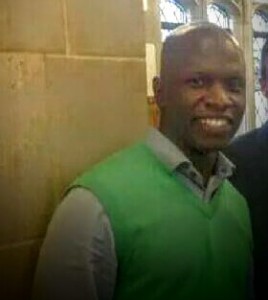 Michael L. Smith '18 – mlsmith@wes
Michael is a sophomore College of Social Studies major and a Posse Scholar. Before Wesleyan, Michael served in the military where he created training modules designed to help Marines and soldiers develop in their roles. He also brings 3 years of retail banking experience sales experience. Michael is committed to helping people discover their passions and developing a plan to deliver that passion to the world.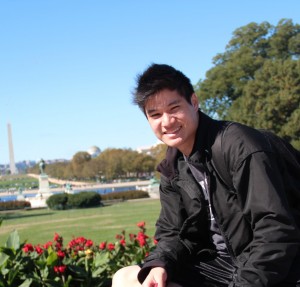 Joshua Su '17 – jsu@wes
Joshua is a Questbridge scholar double majoring in Economics & History from the West Coast. He is a Servant-Leader of Wesleyan Christian Fellowship (WesCF) and the Finance Associate of Kai Wes, a student-run non-profit that creates programs which promote inclusion, community, and openness in social entrepreneurship and tech. Joshua works in the Finance department at Futures, Inc., a non-profit social services agency that spans the state of Connecticut. He treasures his involvement with Green Street TLC, Intervarsity New England, and community initiatives like the Inland Northwest Musicians (INWM) and Oregon East Symphony. He enjoys the excitement of cooking, music, and bridge and is deeply interested in social impacts on the international scale. He seeks to create dynamic and multi-faceted systems aimed at alleviating economic and social tensions domestically and internationally.