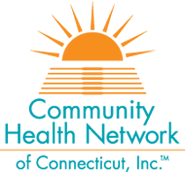 Community Health Network of Connecticut, Inc. (CHNCT) is a 501(c) 4 not-for-profit health plan and functions as the state's Administrative Services Organization for the HUSKY Health Program.
Description of Position: Community Health Network of Connecticut, Inc. (CHNCT) is seeking an intern to support projects through research and analysis on a broad range of topics, including health care innovations, new technologies, research studies, policy briefs, member engagement, etc. This is a great opportunity to obtain hands-on experience with a project while learning more about public health as it pertains to research. 
Research, including:
Conducting background research on:

New health trends
Recent health studies
Current research opportunities on health and social issues
Scientific research to promote improvements in clinical and health system practices

Relevant community-based partnerships for expansion of health programming.
Studies/findings regarding the Medicaid population demographics and needs nationwide
Fund Development, including:
Assist in the research of grant opportunities and applications to a variety of public and private sources, such as the federal government, charitable and corporate foundations.
 Reporting, including:
Summarize research information and disseminate to staff at CHNCT
Qualifications/Skills Needed:
Knowledge of Microsoft Office
Excellent research, written and oral communication skills
Preferred Background/Areas of Interest
Public Health
Research, Grant writing & Management 
Days/Hours:
Flexible; Some ability to work remotely
Compensation:
$12 per hour
Spring Semester – 20 hours per week
Location: 11 Fairfield Boulevard, Wallingford, CT 06492. Travel is required getting to the office location
Contact: Marita Preston. MPreston@chnct.org; 203.303.3906