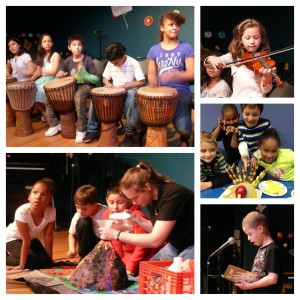 Are you interested in teaching a class this fall at the Green Street AfterSchool program? You can submit a proposal for a class through this on-line survey. Classes can be from any discipline, and have included in the past a cappella, circus skills, capoeira, rap/poetry, origami, gardening, environmental studies, and interdisciplinary classes (especially those involving math  or science).Team teaching with another Wesleyan student may be an option for a few classes. Teaching positions are both work-study and non-work-study eligible. 
Individuals are welcome to submit proposals for more than one class, but please complete a separate on-line survey for each class proposal that you wish to submit.
Requirements: 
The Fall 2016 AfterSchool session runs from
Sept. 12- Dec. 9, 2016
. Teachers will also be expected to attend a 2.5 hour-long staff orientation with a pizza lunch prior to the program's start.That training program will likely run from
11:30am- 2:00pm
. on Sat., Sept. 10th.   Teachers are also required to attend the semester's culminating evening Solstice performance on
Friday, Dec.9, 2016
, as well as to participate in any needed rehearsals earlier that week.              
Submit your proposals no later than Wednesday,
March 16th , 2016

.