Student Panel on Veteran Identity
In 2014, Wesleyan University partnered with The Posse Foundation, Inc. to welcome its first "posse" of 10 veterans to campus. The Veterans Posse Program recruits talented veterans and places them in top-tier colleges and universities, where they receive four-year scholarships. Since 2014, the number of veterans on campus has tripled.
So what does it mean to be a veteran on campus? What does veteran identity at Wesleyan look like?
Please join us for a moderated panel and discussion on the complexities of veteran identity led by Retired Military Officer Teaching Fellow, Robert Cassidy. Panel members include Marisella Andrews, Mitchell Motlagh, Aidar Raev, Dani Rodriguez, and Dennis White. Please see bios below: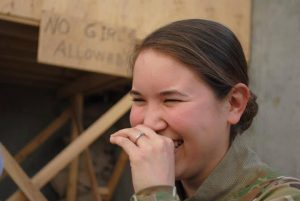 Marisella Andrews (Class of 2020) enlisted in the United States Army as a Combat Medic in 2012. She served four years on active duty at Fort Bragg, North Carolina and over a year in Florida's National Guard. She has deployed to Afghanistan as a surgical technician in 2013. She plans to double major in Psychology and Feminist, Gender, & Sexuality Studies with a concentration in Critical Military Studies with hopes of pursuing a career in public policy.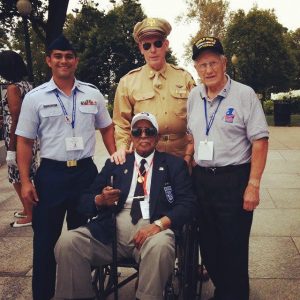 Mitchell Motlagh (Class of 2020) enlisted out of Fort Worth, Texas and spent six and a half years on active duty with the United States Coast Guard as an Information Systems Technician. He spent a cumulative year at sea with most of his time being spent off the coasts of Northwest Africa, the Iberian Peninsula, and Southeast Alaska. He is pursuing a major in the College of Social Studies with a minor in Economics and is working towards a career in investment banking.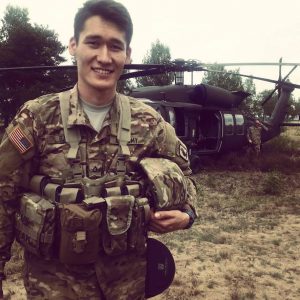 Aidar Raev (Class of 2021), from Philadelphia, PA, was born and raised in Kyrgyzstan. He moved to the United States in 2008 and joined the military in 2014. He served in the Army as a Unit Supply Specialist for three and a half years. During his service, he was in 173rd Airborne Brigade stationed in Italy for two years and went on a five months long training deployment in support of NATO counterparts in Lithuania. He concluded his service in July 2017 as part of 82nd Airborne Division at Fort Bragg, NC. Currently, he is a perspective CSS, Econ. or Gov. major, at Wesleyan.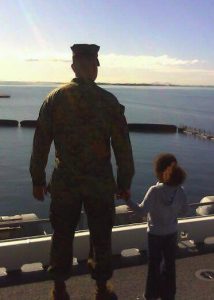 Daní Rodríguez is a fourteen-year Marine Corps veteran with multiple combat deployments to Iraq and Afghanistan. He has also been deployed across the world to places like Korea, Japan, on United States Naval Ships, and more. He is honored to have served many great leaders and have been awarded the privilege to lead Marines as a Staff Sergeant and Platoon Sergeant.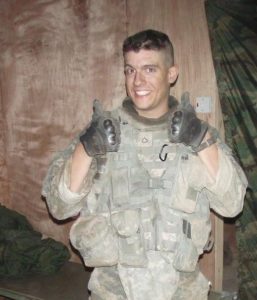 Dennis White (Class of 2019) spent 10 years as a US Army infantryman. He twice deployed to Iraq and once to Afghanistan totalling 37 months down range. Dennis — a high school drop out — left the active duty army in 2013 and began his undergraduate college career at Austin Community College. Here at Wesleyan, Dennis is actively supporting veterans education access initiatives and deported veterans. Dennis is active in labor movements and hopes to go to law school following graduation in 2019.
Monday, December 11, 3:30-4:30, Develin Room, Olin Library
Free and open to the public
Snacks will be served
Sponsored by the Allbritton Center for the Study of Public Life