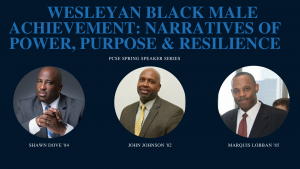 Join Shawn Dove '84, John Johnson '82, and Marquis Lobban '85 for a panel and lunchtime conversation on Wesleyan Black Male Achievement: Narratives of Power, Purpose & Resilience.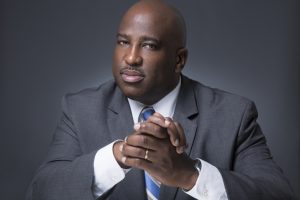 Shawn Dove '84 serves as the CEO of the Campaign for Black Male Achievement (CBMA), a national membership organization dedicated to ensuring the growth, sustainability and impact of leaders and organizations focused on improving the life outcomes of America's Black men and boys. Started by the Open Society Foundations in 2008 as the nation's largest philanthropic initiative on this issue, Dove's stellar management has propelled CBMA into becoming an independent entity, growing its membership to more than 5,000 leaders representing more than 3,000 organizations nation-wide.
For more than a decade, Dove has demonstrated catalytic leadership in helping to establish and develop the field of
Black Male Achievement. He has served as a lead organizer of the Executives' Alliance to Expand Opportunities for Boys & Young Men of Color; brokered a partnership between Open Society Foundations, Bloomberg Philanthropies and the City of New York to launch the Young Men's Initiative; and helped seed the launch of the White House's My
Brother's Keeper Initiative. Under Dove's direction, CBMA's efforts led to the creation of the nation's first-ever Black Male Achievement fellowship for social entrepreneurs in partnership with Echoing Green, and played a key role in the formation of Cities United, a national strategy that facilitates partnerships between mayors, municipal leaders and community-based organizations to eliminate violent deaths of Black men and boys in over 50 cities.
Prior to heading up the Campaign for Black Male Achievement, Dove held over 20 years of leadership experience as a youth development professional, community-builder and advocate for children and families. He began his professional career as Executive Director of The DOME Project, a NYC-based youth development organization. Before joining the Open Society Foundations to launch CBMA Dove served as Director of Youth Ministries for First Baptist Church of Lincoln Gardens in Somerset, NJ, where he managed the 7,000-member institution's youth development initiatives, strategic partnerships and cross-ministry collaborations. Dove also served as the New York Vice President for MENTOR/National Mentoring Partnership, during which time he successfully doubled the organization's membership of mentoring programs and created The Male Mentoring Project, a city-wide public awareness and recruitment strategy to grow more African American and Latino male mentors in New York City.
Dove is a recipient of the Charles H. Revson Fellowship at Columbia University and was awarded a 2014 Prime Movers Fellowship for social movement leaders. He was honored as an Ebony Magazine Power 100 recipient in 2015. Dove earned a BA in English from Wesleyan University and is a graduate of Columbia University Business School's Institute for Not-for- Profit Management. Dove currently lives in New Jersey with his wonderful wife and
four amazing children.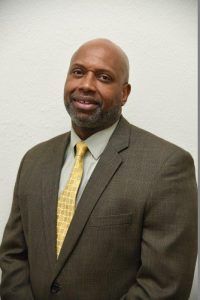 John Johnson '82 is a Wesleyan University BA. graduate with a Masters in Special Education from Queens College in New York City. Upon graduating from Wesleyan, he went to work for Travelers Insurance Company in Hartford Connecticut as an underwriter. After several years, John relocated back to his home town and served as Special Assistant/Youth and Community Service Liaison for Queens Borough President, Helen Marshall. That was the beginning of his over 30 years of Youth advocacy work. Positions ranging from managing the Kilgore Campus Center of one of the leading Historically Black Colleges/universities, Morehouse College in Atlanta: to New York City Special Education Teacher: and Education Portfolio Manager for the Southern Queens Park Association. John also worked for the Democratic National Committee as an Advance team Specialist, specifically assigned to advise and coordinate the scheduled movement of the Reverend Jesse Jackson throughout the United States, in their effort to increase voter participation.
Mr.. Johnson is currently a Director of the Madison Square Boys and Girls Club, Thomas S. Murphy Clubhouse in Brooklyn. His focus has been on College and Career Counseling for the teen population, visiting many schools such as Yale, Harvard, Morehouse and of course, his alma mater, Wesleyan. Having lived with Bi-Polar disorder since the age of 17, John is an outspoken advocate for those living with mental illness. He is the spokesperson for the National Alliance on Mental Illness(NAMI) where he speaks at High Schools, Churches, and Hospitals all over New York City; delivering the message of hope, understanding and acceptance while breaking the silence and stigma of mental illness.
John lives in Long Island with his wife Gemala. They have two daughters, Chantay and Kayla and is the proud grandfather to 2 year old grandson Jordan!.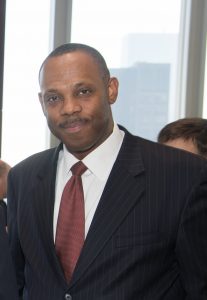 Marquis Lobban '85 is currently a self-employed business man, working primarily as a foreign currency trader and financial coach. With over 25 years of experience in New York's financial district, in roles that included serving as a pension consultant and corporate executive, he has a deep understanding of the stock markets and portfolio creation.
Marquis has always been very committed to building community as demonstrated by his service as a local elected official, chairman of a local political organization, and a financial wellness seminar presenter and facilitator. He has served as a basketball coach and mentor for young men. Marquis is a man of faith who also serves as a worship leader at Oasis Christian Centre in Rahway, New Jersey. He lives in New Jersey with his wife of over 28 years, Richetta, their two children, Maya and Rees.
In recent years, Marquis has been recovering from a major illness. Though currently very healthy, this experience has given him a new appreciation for what is important. He is determined to work collaboratively with anyone who is committed to finding the win-win solutions to life's challenges that are waiting to be uncovered.
Thursday, Feburary 22nd, 11:50-1:00, Allbritton 311
Free and Open to the Public
Food will be served
Part of the Patricelli Center for Social Entrepreneurship Spring Speaker Series.
To RSVP, email engage@wesleyan.edu.
Facebook Event: https://www.facebook.com/events/1865001846854778/