During the 2018/2019 school year, 206 Wesleyan students enrolled in 17 service-learning courses. These courses take an experiential approach to education, helping students test their understanding of theoretical approaches in real-life settings. Students in service-learning courses often present the results of their project work or research results to a wider audience – to members of the partner organization and/or the public. Read on to learn about several projects from this year.
Roots and Routes: Conversations on Displacement and Belonging is a radio show bringing stories of exile, homeland, and belonging from all over the world, from Jordan to Connecticut, from the UK to Uganda. The show is researched and produced by students of "RELI213 Refugees & Exiles: Religion in the Diaspora." Professor Yaniv Feller taught this class as an SL course for the first time in Fall 2018, after realizing that students wanted to be more engaged in the subject matter beyond just writing papers. The course is project-based, and students interview immigrants, refugees, advocates, and nonprofit professionals about their experiences. In order to make the results of their work more accessible to the broader Middletown community, students create 15-minute radio segments for WESU. Listen to all archived episodes here.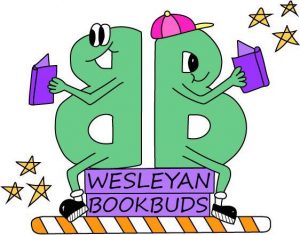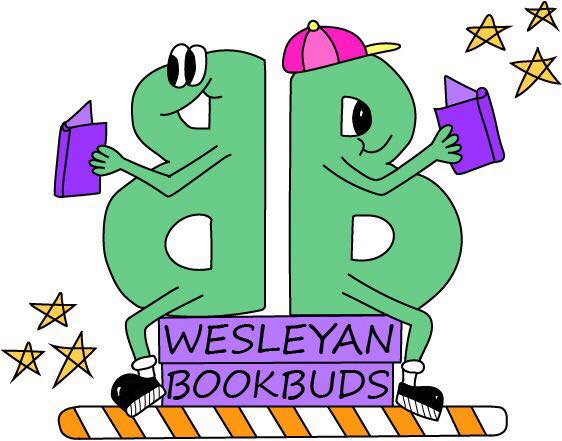 Every year students in Barbara Juhasz's course learn about many aspects of human cognition, while also volunteering at Macdonough Elementary School, tutoring in the literacy centers, and offering classroom support. This year, a group of students created a group to bring back an older component of the course, collecting books for local children. Wesleyan Book Buds aims to bridge the literacy gap for students living in primarily low-income communities in Middletown. This year they collected and donated 255 books to Macdonough Elementary School, Woodrow Wilson Middle School, the Book Mobile project, and the Cross Street Church After School Tutoring Program. In spring 2019 they received a JCCP Innovation Fund and joined the Office of Community Service cohort. Read their Innovation Fund Report here.
Taught by Jesse Nasta in Spring 2019, students in this course did hands-on history by uncovering, preserving, and sharing Middletown's rich African American past. Students presented their research during a Reunion and Commencement WESeminar and a curated Olin Library exhibit.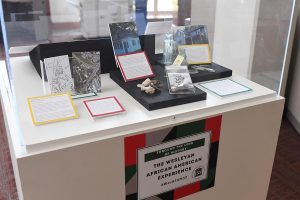 Eugene Smith '20 created a Black History Walking Tour of Wesleyan University. As a student employee for the Admissions Office, Eugene will be giving the tour to prospective students and their families this coming year, his senior year. The plan is for the script and the walking tour to then live on long after Eugene graduates.
Paul Willems '20 created an ArcGIS Story Map entitled "Mapping African Americans in Middletown Between 1880 and 1940." Using US Census data, he created interactive maps to show African American housing and neighborhood patterns, as well as providing information about notable residents derived from census documents. You can explore the full map here: https://arcg.is/1jLLTD
Want to learn more?
Click here to see service-learning projects from the last 20 years.
Click here to see next year's service-learning courses on WesMaps.