This E2020 event featured a panel of young organizers and agents of political change (Bryan Chong `21, Simon Gaughan '22, grassroots organizer Eva Bermúdez Zimmerman, activist and campaign staffer Hillary Desideraggio, and New Haven activists Devin Avshalom-Smith and Jeremy Cajigas) who shared reflections on their work and thoughts on how to galvanize young people and communities during this unique moment in American history.
Bryan Chong '21 received an E2020 grant to work as the Communications Coordinator for Brandon Chafee's campaign for State Representative in Middletown's 33rd District during the summer. Originally from Hong Kong, Bryan double majors in government and psychology. In July, with the help of other students, Chong created templates for calling and emailing Congress to push back against a Trump administration policy that would prevent international college students from remaining in the U.S. if their classes are held exclusively online. Bryan spoke during a press conference at the State Capitol in which Attorney General William Tong announced a lawsuit filed by Connecticut, 16 other states and the District of Columbia, against the Trump Administration.
Simon Gaughan '22 is an American Studies major from Chicago. This summer, he received an E2020 grant to intern for the David Buchwald Summer Fellowship.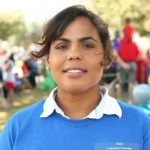 Eva Bermúdez Zimmerman first got involved with direct grassroots organizing by canvassing with (CONNPIRG) Connecticut Public Interest Research Group organizing for environmental awareness. Those opportunities fueled her desire to help be part of changing her community rather than the sidelines. . She served in Washington under Congressman Rangel through the Córdova/Fernós Program, managed a state senate campaign, served on the legislative council in Newtown and on the Democratic State Central Committee where party stalwarts recognized her leadership and potential.Eva recently stepped up to run for the role of Connecticut's Lt. Governor. Bringing her understanding of legislative processes, and the mechanics of Access Health, she was well equipped for the job. Eva made her first run for statewide office after winning support of 40% of delegates to the state Democratic convention in May. Although she did not win the election, Eva was the first Latina to make primary for statewide office in Connecticut. She did so with endorsements from Connecticut AFL-CIO, AFTCT, SEIU, United Auto Workers, Working Families Party, Our Revolution and CCAG . Since the election, Eva has continued to commit to creating lasting change for Connecticut residents
Devin Avshalom-Smith is a dedicated philosopher, community activist, and a proud New Haven, CT resident. He works as the Community Engagement Coordinator for the Community Alliance for Research and Engagement (CARE). Devin is an alumnus of The George Washington University and studied Philosophy at Central Connecticut State University. While living in Washington, D.C. he was active in political and community organizing. Notably, he lobbied on Capitol Hill, served as a coordinator for the D.C. leg of the U.S. based Olympic Dream for Darfur team torch rally, helped coordinate the STAND National Conference held at the United States Holocaust Memorial in 2007, and taught in D.C. preschools for six years.
While living and working in New Britain, CT he coordinated the donation of a medication drop box to the city in partnership with the New Britain Chief of Police, the Office of Senator Terry Gerratana, TRIAD, and mayor Erin Stewart. In 2020, Devin founded the Newhallville Community Action Network (NCAN) which has partnered with local nonprofit organizations to provide approximately 145,000 free meals to New Haven residents and visiting guests during the COVID-19 pandemic. He is also a founding member of Newhallville United, a social justice organization that provides vital information, resources, and training to the Newhallville community. Devin is passionate about social justice, gender equality, racial equity, and health equity. He enjoys reading, writing poetry, songwriting, cycling, and hiking.
Jeremy Cajigas, is the Lead School Organizer for the Citywide Youth Coalition. Jeremy also interns for PPSNE, with them they successfully launched the state's first queer camp specifically for youth of color. In total, Jeremy is a true organizer and leader in the New Haven community who exudes the spirit of a new generation of youth that are politically conscious and personally committed to improving the community for the better.
Hillary Desideraggio is an activist and campaign staffer.
Moderated by Diana Martinez, Assistant Director of the Jewett Center for Community Partnerships.
Thursday, September 10th, 6:30-8:00 pm
Virtual, via Zoom
Free and open to the public
Zoom Link here: https://wesleyan.zoom.us/j/93329317962
The E2020 Speaker Series brings together community organizers, activists, and changemakers to talk about the 2020 election and movement-building.