This E2020 event will feature a panel of Wesleyan alum and community leaders (Alicia Hernandez Strong '16, Julian Adler '02, Lorenzo Jones, Andrew Clark, Earl Bloodworth and Tracie Bernardi) committed to criminal justice reform. They will speak about their work and their thoughts on the upcoming election.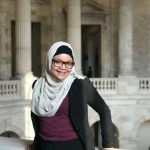 Alicia Hernandez Strong '18, a leader and community activist in her hometown of New Britain, was named one of Connecticut Magazine's 2019 "40 under 40." At 21 years old, Strong became the youngest person nationally to be given the title of executive director of the Connecticut chapter of Council on American-Islamic Relations (CAIR). Strong is working to empower young Muslim women and, in her work with the New Britain Board of Education, tackle socioeconomic and racial disparity in New Britain schools. After taking a course in comparative religion during her junior year at New Britain High School, Strong converted from Catholicism to Islam. She went on to double-major in government and religion at Wesleyan, studying abroad in Kosovo, Bosnia, and Serbia her junior year and graduating with honors. During her time at Wesleyan, Strong received the Mellon-Mays Undergraduate Fellowship for a research proposal seeking to explore the Muslim identities of the Albanian population in Kosovo.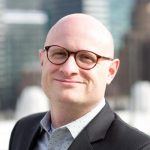 Julian Adler '02 is the director of policy and research at the Center for Court Innovation, where he oversees a broad portfolio of teams, projects, and new initiatives. Julian was previously the director of the Red Hook Community Justice Center in Brooklyn, New York, and he was part of the planning teams that created Brooklyn Justice Initiatives and Newark Community Solutions in New Jersey. Julian is the co-author (with Greg Berman '89) of Start Here: A Road Map to Reducing Mass Incarceration (The New Press), and he is a co-chair of the advisory board for Wesleyan's Center for Prison Education.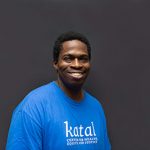 Lorenzo Jones is the Co-Founder and Co-Executive Director at the Katal Center for Health, Equity, and Justice. He has more than 25 years of experience mentoring community leaders and organizing communities to make systemic change. As a trainer, strategist, and coach, Jones is sought after by groups across the United States and globally. Over the past 15 years, he has served as a strategic advisor and consultant to criminal justice and drug policy reform organizers and campaigns across the country. Jones's leadership strategy focuses on teaching everyday people that they can make the change they want to see, and helping organizers understand the political terrain on which they operate.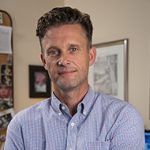 Andrew Clark is the Director of the Institute for Municipal and Regional Policy (IMRP) at Central Connecticut State University. As Director, Clark works to facilitate efficient and effective solutions to critical issues facing Connecticut policymakers. The IMRP brings together a dedicated team of CCSU faculty, staff, and students with state and national experts to provide immediate and long-range policy solutions. Prior to coming to CCSU in 2005, Clark served as clerk of the Connecticut General Assembly's Appropriations Committee and aide to House Chair William Dyson for 5 years, where he assisted in the development and passage of significant criminal justice system reform legislation. He also served as clerk of the Transportation Committee for one year, and deputy clerk of the Finance, Revenue, and Bonding Committee for one session.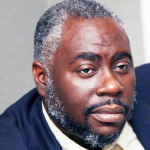 Earl Bloodworth is the Director of The Warren Kimbro Reentry Project in New Haven whose mission is to help formerly incarcerated New Haven residents successfully return to the community after their release from prison. Bloodworth oversees the city of New Haven's comprehensive effort to provide support to incarcerated individuals returning to the greater New Haven community. Nearly 100 formerly incarcerated citizens return to the city monthly. Individuals who qualify enroll in the city's reentry program are engaged 12 months before their release. The program provides support for housing and employment and coordinates other services on the behalf of the formerly incarcerated. Bloodworth has served as Information and Communications officer for the State's African American Affairs Commission and was a lead organizer of New Haven Rising – a grassroots effort to reduce unemployment levels in New Haven by creating pathways to employment at Yale University and some of the city's largest and emerging employers.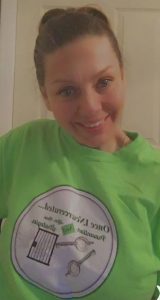 Tracie Bernardi is a formerly incarcerated woman who entered prison a teenager and served 23 years in prison. Seven of which she spent in Solitary Confinement. Since her release just five years ago Tracie has become a Certified Recovery Support Specialist. She is the co-founder and co-director of Once Incarcerated… Once In – a non-profit organization geared toward ending recidivism and generational incarceration. Tracie co-facilitates Once In Anonymous (OIA) an on-line safe haven for formerly incarcerated people. Tracie is also a dedicated ACLU Smart Justice Leader fighting to end mass incarceration. She is also a Phoenix Member helping to change the culture of corrections. Tracie is a public speaker- Venues such as Yale, Wesleyan, CCSU, Capital Community College, The Connecticut Women's March, The Connecticut Convention center, and several public libraries and churches, panels, and rally's. Tracie is published in Kenneth E. Hartman's Too Cruel Not Unusual, the other death penalty. Tracie is an avid writer, looking to publish a memoir. Visit her blog. Tracie is also an artist who has also had her art displayed in The Brooklyn Museum, The American Visionary Art Museum, Maier Museum of Art at Randolph College, and Hartford Public Library.
Moderated by Allie Cislo, Program Manager of the Center for Prison Education.
Thursday, October 1st, 6:30-8:00 pm
Virtual, via Zoom
Free and open to the public
Zoom Link here: https://wesleyan.zoom.us/j/99564707771
The E2020 Speaker Series brings together community organizers, activists, and changemakers to talk about the 2020 election and movement-building. See the whole lineup here: http://engageduniversity.blogs.wesleyan.edu/2020/08/31/engage-2020-speaker-series/
The E2020 Speaker Series is supported by generous contributions from the Wintman Family Lecture Series Fund.