Wesleyan's Patricelli Center for Social Entrepreneurship is pleased to announce the winners of the 2021 PCSE Seed Grant. These student-led social ventures will each receive $5,000 in unrestricted funds as well as training, advising, mentoring, incubator workspace, and other resources from the Patricelli Center.
Recipients were selected from a pool of finalists who submitted written materials and pitched to a panel of expert judges. Applicants were assessed on their project design, leadership qualities, and potential for social or environmental impact.
The 2021 Seed Grant recipients are: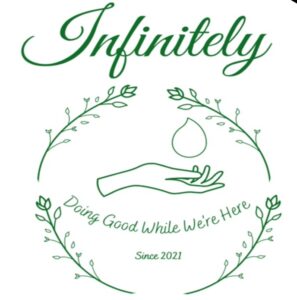 Infinitely: Doing Good While We're Here
Nimra Karamat '23 and Ashley Cardenas '23
Looking at the current state that our world is in right now, the global climate is at its highest point with fast fashion as one of the primary contributors. With trends changing every month, the rate of consumption ascends for the necessity to purchase the "newest style" while throwing out thousands of clothing. With Infinitely, we are offering products that are made in an eco-friendly fashion.
Elam Grekin '22 and Franny Lin '21
Since its founding in 2003, Long Lane Farm has worked towards a model of food sovereignty, in which all people not only have access to affordable, healthy meals, but also have a say in how their food is produced. Following the disruptions of the COVID-19 pandemic to both the Farm and our communities, we will look ahead, strengthen and expand our role in the community, and shore up our strategies for the future.
Vincent Henrich '23
Newark Water Association is a 501(c)(3) nonprofit designed to provide the community of Newark, New Jersey with access to clean, safe, and free water.
These students and teams exemplify the spirit of innovation and impact shared by so many members of the Wesleyan community. They follow in a long line of successful Wesleyan-connected social projects and enterprises. We wish them well as they launch or scale their work, and we stand by to support their endeavors going forward.
The Seed Grant and other Patricelli Center programs are made possible by numerous donors and volunteers, including Propel Capital, Newman's Own Foundation, and the Norman Ernst Priebatsch Endowed Fund for Entrepreneurship.
Video from all past Seed Grant pitches are available on the PCSE video library. For more information about the Patricelli Center for Social Entrepreneurship, visit http://www.wesleyan.edu/patricelli.