This Community Impact Residency Speaker Series event will feature staff members from Norwalk ACTS. Jennifer Barahona and Jesse Buccolo will talk about the collective impact model, share insights to their work in Norwalk, and offer ideas for implementing the collective impact model in other communities. Members of the Wesleyan and greater Middletown communities are invited to participate in this event.
Wednesday, October 13, 4:30-6:00 pm
Zoom Link: https://wesleyan.zoom.us/j/95932907578
Free and open to the public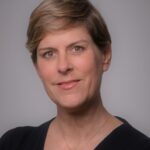 Jennifer Barahona, Chief Executive Officer

Jennifer joined Norwalk ACTS as Chief Executive Officer in April 2019. Prior to taking the helm at Norwalk ACTS Jennifer served as Executive Director & Chief Financial Officer for the Newtown-Sandy Hook Community Foundation. Founded after the shooting at Sandy Hook Elementary School, the Foundation played a critical leadership role in the development of short and long-term funding support for the community and those who were most impacted by the tragedy. Jennifer built the Foundation from the ground up and continues to serve as an advisor to the Foundation and Newtown community.
As a licensed clinical social worker, Jennifer has spent her career in the social sector. During her 13 year tenure at Family & Children's Agency in Norwalk, she served as Director of Youth Services as well as a long-term member of the team assigned to assist with the recovery efforts and follow up work with families in Connecticut who lost loved ones in the September 11th terrorist attacks. Jennifer developed a passion for social justice during her early career as an advocate working with women and children exposed to domestic violence and educating young people about healthy relationships through community education. She credits Columbia professor Richard Cloward, as well as her work as a policy researcher and community organizer for the Bridgeport Child Advocacy Coalition, for her lifelong passion for social justice and the engagement of disenfranchised communities. Eager to help grow the macro-level perspective in the field of social work and develop new talent, Jennifer serves as an adjunct professor in the Social Work Department at Sacred Heart University.
Jennifer received a Bachelor's of Science in Human Development and Family Relations from the University of Connecticut and a Master's of Science in Social Work from Columbia University. She lives in Fairfield, CT with her husband, a local high school teacher, and their two school-aged children.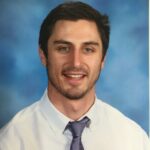 Jesse Buccolo, Manager of Policy, Strategy, & Continuous Improvement
Jesse cares deeply about making a system-level impact to communities that face inequity in Norwalk. He believes that when people with diverse experiences and skills come together to question, analyze, and strategize about complex educational issues, the collaborative experience can produce transformational results.
Jesse taught for five years in urban classrooms and worked as a Policy and Communications Associate for the New York City Department of Education (NYCDOE). He has taught at three high-performing schools throughout the nation—Chicago, Washington DC, and New Haven—that serve historically underrepresented students. He began his teaching career as a Teach For America Corps member teaching English Language Arts to high school students with special needs, and he most recently piloted an innovative, college-level course called AP Seminar. At the NYCDOE, Jesse worked for the Office of School Quality, which conducts Quality Reviews that support student learning and teacher practice, and he led the design of online professional learning materials that support school improvement planning.
Jesse holds a Bachelor of Arts in Political Science from American University, a Master of Arts in Teaching in Special Education from National Louis University, and a Master of Education in Education Policy & Management from the Harvard Graduate School of Education. He serves as an Associate Board member for the Waterside School in Stamford. Jesse was born and raised in Norwalk, and he currently resides in Stamford with his fiancé.
Q+A with Jennifer and Jesse:
What is "Collective Impact"?
Collective Impact is systems change work that involves individuals and institutions working across sectors around a common set of goals to solve community challenges. The challenges we focus on span across a cradle to career continuum. Norwalk ACTS uses the five principles of collective Impact to bring people together, in a structured way, to achieve social change.
Why is there a need for this approach in Norwalk?
We believe that there is a need for this approach in every community. Like any system, the Norwalk community is made up of interrelated and interactive parts. The work of Norwalk ACTS is to take a bird's-eye view, of the system, understand the various system components, align and strengthen the connections between system parts, analyze data to evaluate how the system is operating to achieve equitable outcomes, and work with all the members of the system to operate more effectively and efficiently. The Collective Impact framework from which we operate is rooted in the belief that no single organization or entity alone can create large-scale, lasting social change on its own. It takes open and honest coordination of the parts of a system and the people involved to work together for something greater than each part and each person. Systems change is hard work and takes time but is worth it for true and lasting change to occur.
Where has the promise of Norwalk Acts been most evident?
Our work in early childhood has frequently been cited as a model for other communities. We spent many years convening the early childhood sector to create relationships and trust between partners, connect the school readiness & pre-k providers with kindergarten staff within the school district to align goals, work collectively on a common set of kindergarten readiness assessments and metrics, assist with overcoming barriers to implementation of assessments, collect and analyze data, and use data to inform a plan-do-study-act model. This work was recently written up as a case study by our national partner, StriveTogether.
---
The Community Impact Residency brings together Wesleyan students interested in the practice of civic engagement and a cross-section of community stakeholders – local leaders, resident-led groups, nonprofits, and municipal government – committed to creating just, equitable, and sustainable communities.