2022 JCCP Student Innovation Fund Grantees Announced!
Wesleyan students aim to deepen their impact on campus and beyond…
The Jewett Center for Community Partnerships is pleased to announce the spring grantees of the JCCP Student Innovation Fund.
Students from a range of majors and interests – all with shared interests in utilizing resources in innovative ways to positively impact the greater Middletown community – applied to this fund. The Student Innovation Fund provides up to $750 for spring OR summer projects that prioritize:
Collaboration between student groups, faculty/staff, and/or community partners.
Investigation of the impact of our civic engagement efforts.
Sharing of ideas and learnings in civic engagement on campus and beyond.
All student efforts are representative of the JCCP's continued commitment to co-create mutually respectful partnerships in pursuit of a just, equitable, and sustainable future for communities beyond the campus—nearby and around the world.
Read more about this year's Innovation Fund grantees:
---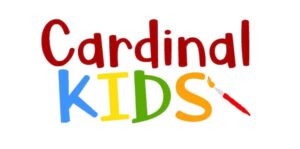 Cardinal Kids
Saoirse Lewis '22, Zoe Austin '22 and Jack Vigue '25
Cardinal Kids is a teaching collective run by Wesleyan students from all domains of campus life. Each teacher brings a unique set of skills, adapting their on-campus work and passions into fun, kid-friendly lessons. Each class is different, we've had an archaeology club, theater, dance, eco arts and crafts, basketball, hiking and more. We serve students in grades 1-5th at Snow and Macdonough, and strive to create a fun and safe after-school environment which is engaging for students. We want our classes to not only be additional learning environments for students, but also spaces where kids can see school as fun, and Wesleyan students can inspire kids with their own passions and interests.
"Hear Me Out" Documentary
Olivia Adams '23, Coral Ortiz, and Perri Easley '23
I'm a producer on an independent documentary called "Hear Me Out" which explores the effect of the COVID-19 pandemic on prisons in Connecticut, specifically looking at the effects on the inmates. Knowing that prisons are predominantly filled with black and brown Americans, we want to use an investigative journalistic lens to peer into this story ensuring that we are not casting blame or pointing fingers at any particular group, but wanting to show the circular travesty of the system. We are planning to partner with the Center for Prison Education at Wesleyan University, correctional officers and health worker labor unions in Connecticut, local news and radio outlets, and incarcerated folks to bring this story to life. We want to bring to light this horrible reality that has been swept under the rug and silenced not just in Connecticut, but all over America.
Investigation of the impact of our civic engagement efforts
Emily McEvoy '22
I want to look at 3 areas of Wesleyan's economic impact in the community, and how they interact with each other. However, I will focus less on hard data and more on "telling the story" of Wesleyan in the community in the past few decades.
OCS groups over the years: The JCCP website has changed a lot; previously I've done research looking at when certain groups started, using the Wayback machine. I would rather look at the historical lineages of some of these programs and think about "how we got here".
The closure of Green Street: How the North End and Wesleyan communities reckoned with this shift; how institutional capital commitments shifted from the previous President to the current one.
Wesleyan's capital projects and use of land: I'll try to find approx. much tax revenue the City misses out on from Wes' ownership of properties, and some of the recent development projects with questionable value to the City.
I want to make the "presentation" the focal point of my project, and plan it in the form of a community event at Green Street.

Oddfellows Musical Mentoring Program
Julia Kan '22 and Miles Allen '24
The Oddfellows Musical Mentoring program is an ongoing partnership between Wesleyan and Oddfellows Playhouse in Middletown.. The Musical Mentoring program pairs Wesleyan students with Middletown children for one-on-one private instrument lessons. During these individualized music lessons, mentors develop their own creative teaching materials and often play duets with their students, forming valuable relationships. Mentors and students connect every week, participating in fun group games before breaking off into pairs for private lessons. The instruments provided for selection have included keyboard, guitar, ukulele, violin, cello, percussion, saxophone, clarinet, and voice, among others. We would like to use this fund to continue acquiring new instruments (to replace those that were irreparable, as some instruments fall out of good playing condition over time), more beginner music books and sheet music, and any instrument repairs or accessories that are required such as reeds and strings. Additionally, we would divert resources to rent instruments the kids would like to learn that are not part of Oddfellows' inventory––we continue to receive interest for wind instruments, some requests which are denied due to lack of funds. Last year, we successfully rented out a saxophone for a full semester to a student, and we hope to continue doing more of this. Finally, a continued work in progress is broadening the scope of this program's community partnerships to include Middletown Elementary Schools and the Wesleyan Music Department. We can envision the Musical Mentoring program as perhaps being supplementary to the group classes taught in public schools.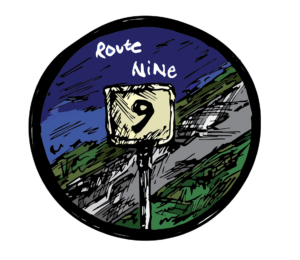 Route 9 Literary Collective
Oliver Egger '23
I am trying to address the silence of literary communication and collaboration across the communities of Middletown between Wesleyan faculty, staff, students, and Middletown Residents. In Spring of 2020 I started The Route 9 (route9.org) Literary Collective to create various publications that supported writing at the Wesleyan and Middletown Community. Last semester we released two issues of The Lavender: Wesleyan's new poetry and prose magazine. This semester we intend to release another issue then turn our focus to The Route 9 Anthology: a hardcover book that includes poetry, prose, and art of the entire Middletown Community from Middletown Residents to Wesleyan professors, maintenance workers, students, and more.
Traverse Square Afterschool Program Community Dinners
Sophie Williamson '22, Abigail Maymi '22, Sam Kurlender '22, Sofia Chartrove '24 and Kayla Penza '24

We hope, through the Traverse Square Afterschool Program to host a series of community dinners and events in order to reconnect with the community after our yearlong hiatus last year due to COVID. Despite our best efforts, we have noticed a difference in our relationship with the community after our hasty departure in the Spring of 2020. We are hoping to bridge that gap through this project. Our innovation will be a series of three community dinners, with food and activities that are decided collectively by us and the Traverse community. We are planning on including the kids and community members in the planning and brainstorming of the dinners in order to encourage more collaboration between our Wesleyan tutors and community members. Depending on interest from the community, we are hoping to reach out to other groups and organizations on campus to help organize community events to go along with the food.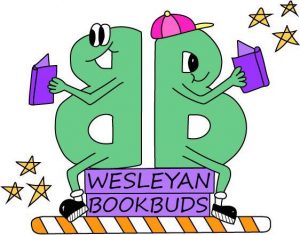 Wesleyan Book Buds
Alice Dauchez '23, Angelina Chang '24, Hazel Hand '23, Stephanie Corrales '22
Wesleyan Book Buds seeks to bridge the literacy gap by partnering with community partners to ensure that all children, particularly ones from low-income communities, have the resources to acquire foundational literacy skills. For our innovation, we would be partnering with the Spencer nursery school to help them build a library that supports the school's curriculum and promotes literacy among pre primary age children through high quality books. This would mainly be accomplished through providing support on book recommendations (if needed) and supplying books and other library equipment to the school.
WESU Guest Speaker Series
Gabby Guzdek '22 and the WESU Board
Through the WESU Guest Speaker Series, the WESU radio station hopes to share the impact civic engagement has had on WESU alum and how they remain connected to civic engagement in their lives today. WESU has been a crucial group on campus since 1939, serving as a bridge between Wesleyan and the Middletown community. This series will involve various station alumni guest speakers who currently work in audio, visual, or performing arts. Guests will participate in informal interview sessions in which they will talk with the WESU community about their experiences at both Wesleyan and WESU, how art can serve as a platform for civic engagement, and how experiences from their time at WESU have helped them in their careers.
WRAL
Amy Du '22, Annika Shiffer-Delegard '23, Nicole Allina '24, Abby Nicholson '23
In the past, Wesleyan Clinic Escorts and Doula Project have joined together write and provide testimony and host legislative workshops, contributing to the passing of Connecticut's S.B. 13 bill, which now prevents the shackling of pregnant inmates and importantly ensures the inmates receive necessary prenatal and postpartum care among other goals. We hope to continue this work on current legislation, such as a bill that seeks to provide Medicare-covered abortion doulas for inmates has been on the table or H.R.948, a bill to "improve maternal health outcomes for incarcerated individuals." Currently, the university provides the following list of gynecological services: pap smear, urinalysis, urine STD testing, HIV testing, vaginal smear, and syphilis testing. Given the convenience of Davison and student insurance, we propose that Wesleyan University begin providing additional, uncostly services such as pregnancy testing and greater reproductive health support (such as Plan C, an online abortion pill service) starting from freshman year. We want to start a student fund for those that need help covering travel or a copay, for example, when seeking birth control or abortion care on top of offering rides and emotional support.