Map Unavailable
Date/Time
Date(s) - 11/11/2015
4:30 pm - 6:00 pm
Categories
The Patricelli Center for Social Entrepreneurship presents
Successful Leadership: A Crash Course for Wes Students
Speaker: Strauss Zelnick '79 
Wednesday, November 11 | 4:30-6 p.m. | Olson Commons, Wesleyan Career Center
Co-sponsored by the Wesleyan Alumni Network, Career Center, Student Activities and Leadership Development, Digital Wes, Wesquared, and Kai Entrepreneurship Wesleyan
Refreshments will be served.
During this interactive workshop, media and entertainment industry leader Strauss Zelnick will discuss his journey since graduating from Wesleyan, offer advice for students seeking to cultivate their own leadership capacity, and answer questions about everything from work/life balance to business school to movies and video games.
Strauss is former President and COO of 20th Century Fox, former CEO of BMG Entertainment, and current CEO of Take-Two Interactive Software as well as ZMC (Zelnick Media Capital). After receiving a BA in English and Psychology at Wesleyan, he went on to get an MBA and JD at Harvard. Strauss has served on Wesleyan's Board of Trustees and is a co-founder of the Digital Wesleyan alumni network.
"It's my job to attract, retain and provide the resources to the best creative talent in the business," says Zelnick.
"And [it's my responsibility] to make sure that when they deliver a product that we have the best marketing."
                                  -"This non-gamer runs one of the world's biggest video game companies," Fortune, July 2015
Pre-registration is required. 
Two advance readings are required for this workshop: Give and Take (chapter 1) and How to Win Friends and Influence People (pages 33-51, 105-117, 263-269)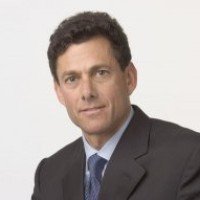 Strauss Zelnick currently serves as Chief Executive Officer and Chairman of the Board of Directors of Take-Two Interactive Software, Inc., producers of the Grand Theft Auto videogame series, and co-founder of ZMC, Zelnick Media Capital, a leading private equity firm that seeks to identify and invest in companies in the media & communications sector. Previously, he was President and Chief Executive Officer of BMG Entertainment, Crystal Dynamics, and President and Chief Operating Officer of 20th Century Fox, where he managed all aspects of Fox Inc.'s worldwide motion picture production and distribution business.