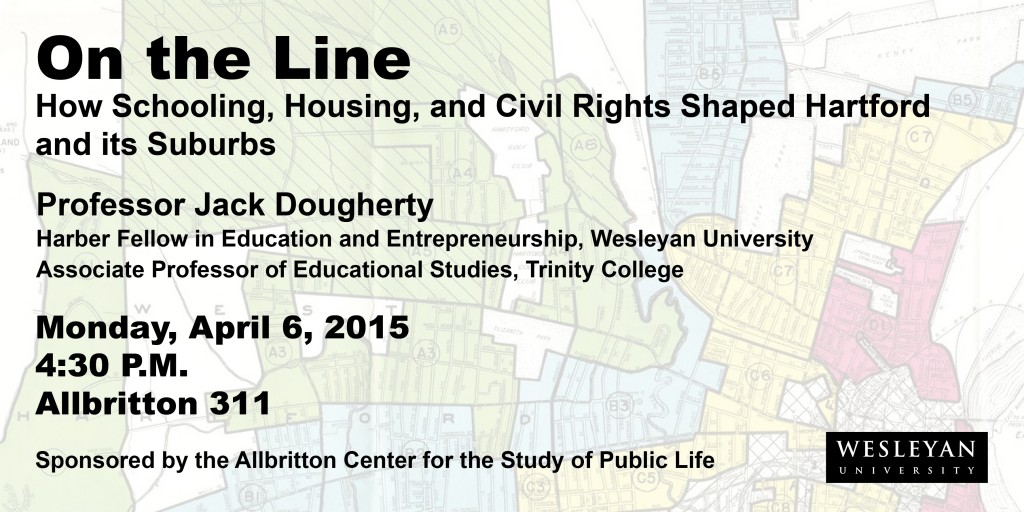 Jack Dougherty – the Harber Fellow for Spring 2015 in Allbritton Center for the Study of Public Life – will deliver a lecture on Monday, April 6 titled "On the Line: How Schooling, Housing, and Civil Rights Shaped Hartford and its Suburbs." A digital-first, open-access book-in-progress of the same name is available here through Trinity College, where he is an Associate Professor of Educational Studies.
Professor Dougherty researches the history of the schooling and housing boundaries that have divided metropolitan Hartford, and how families and civil rights activists have struggled to cross over, redraw, or erase these lines over time. His work examines the stark reversal of fortunes between the city and its suburbs and demonstrates that a dynamic relationship between public education and private housing best explains the growth and durability of metropolitan inequality.
The lecture will be held at 4:30 PM in Allbritton 311.