In the final lecture of the Centralization and Decentralization series hosted by the Allbritton Center Collaborative Cluster Initiative, Heather Gerken – J. Skelly Wright Professor of Law at Yale Law School – will discuss "the Loyal Opposition":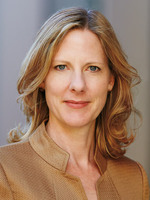 The term "loyal opposition" is not often used in American debates because we believe that we lack an institutional structure for allowing minorities to take part in governance. On this view, we have found our own way to build loyalty while licensing opposition, but it has been a rights-based strategy, not an institutional one. Rights are the means by which we build a loyal opposition, and diversity is the measure for our success.
The story isn't just wrong. It's also not nearly as attractive a tale as we make it out to be. An unduly narrow focus on rights, combined with some genuinely ugly history, has also led us to endorse thin, even anemic visions of integration. And it has led us to adopt a measure of democratic legitimacy that involves relatively little power for those it is supposed to empower.
The lecture will be held on Thursday, April 2 at 4:15 PM in PAC 421, and an informal reception will follow. The accompanying paper is available from radelstein@wesleyan.edu.