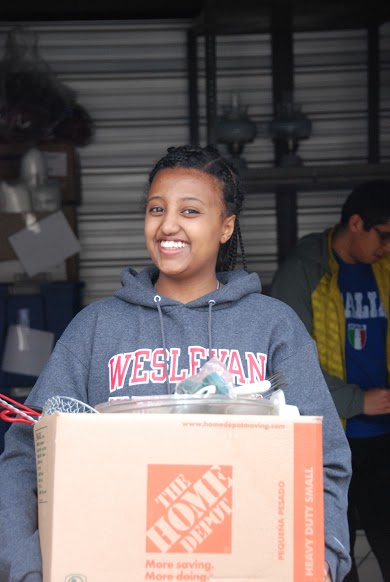 Bethlehem Bekele '19 was selected to receive an Enrichment Grant from the Patricelli Center for Social Entrepreneurship. With this grant, she participated in an inter-faith service trip over spring break. You can read Bethlehem's reflection below, read past grantee reflections here, and visit the PCSE website to learn more about all of our grant programs.
---
During the second week of spring break, 6 Wesleyan students including myself went on a service trip to Harrisburg (the capital of Pennsylvania. This trip was organized by the Office of Religious and Spiritual Life and took place from March 14th to 19th. The aim of the trip was to volunteer at different non-profit organizations, including Catholic Charities, Immigration and Refugee Services, and Brethren Housing Association.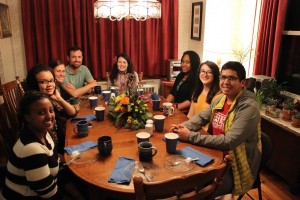 At the beginning of the week, we worked with Catholic Charities Immigration and Refugee Services during which we visited the English class which had around 15 refugee students from different places including Syria, Nepal, South Sudan, and Somalia. These students were working really hard to learn English as a second language because they need it to survive in the US. When we arrived, they welcomed as warmly into their class and introduced themselves. In turn, we introduced ourselves, where we come from and continued working together on tasks that their teacher gave them. By the end of the class we had got to know more about each other and communicated more effectively. At some instances during the class, the refugees shared their personal experience with us which was quite remarkable of an experience for us. On the same day we helped organize the donated items of Catholic Charities to support their mission to help families and children in need. Through conversations with the Immigration and Refugee Services, we learned about the immense trauma and challenge refugees face every day, thus realizing the importance of this resettlement service.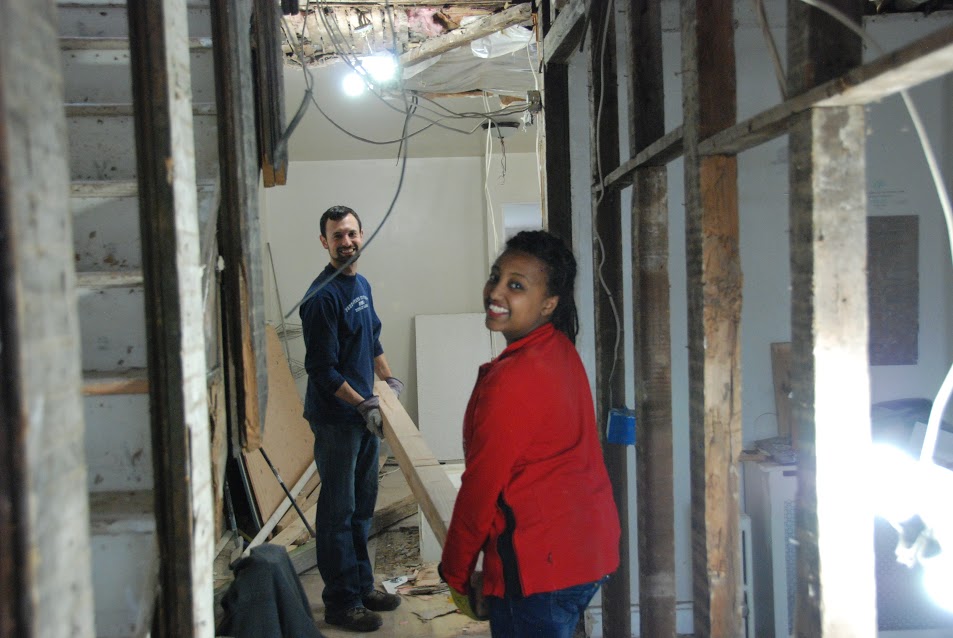 Later in the week, we worked with Brethren Housing Association, a charitable organization in Harrisburg that provides housing and supportive services to homeless and low-income individualsand families. Homeless youth and families face so much physical and psychological trauma which may be hard to overcome. Thus, this association plays a major role in the area to provide a secure and safe place for these people so that they get back on their feet and become financially and emotionally stable. Homelessness is one of the major issues in the world and through volunteering for this organization I was able to witness how significant any amount of help is for the homeless. Although most of us including myself had no experience working in construction sites, we were working hard to rebuild houses that have fallen apart so they can be home for the homeless. Through this work we picked up skills necessary for working at such a place and collaborated together to efficiently do as much work as possible in the limited time we had.
Besides doing service work during this trip, we took time to reflect on our spiritual lives and shared our thoughts and experiences with each other. Throughout the trip, we were also able to go around the city and visit places including the Pennsylvania State Capitol, part of Susquehanna River, Islamic Society of Greater Harrisburg (ISGH) and Hershey's Chocolate World. We also challenged ourselves by going out of our comfort zones in different ways. One example is a high ropes course challenge we did one morning which was roughly 40' high in the air. This activity allowed us to go beyond our limits and conquer our fears.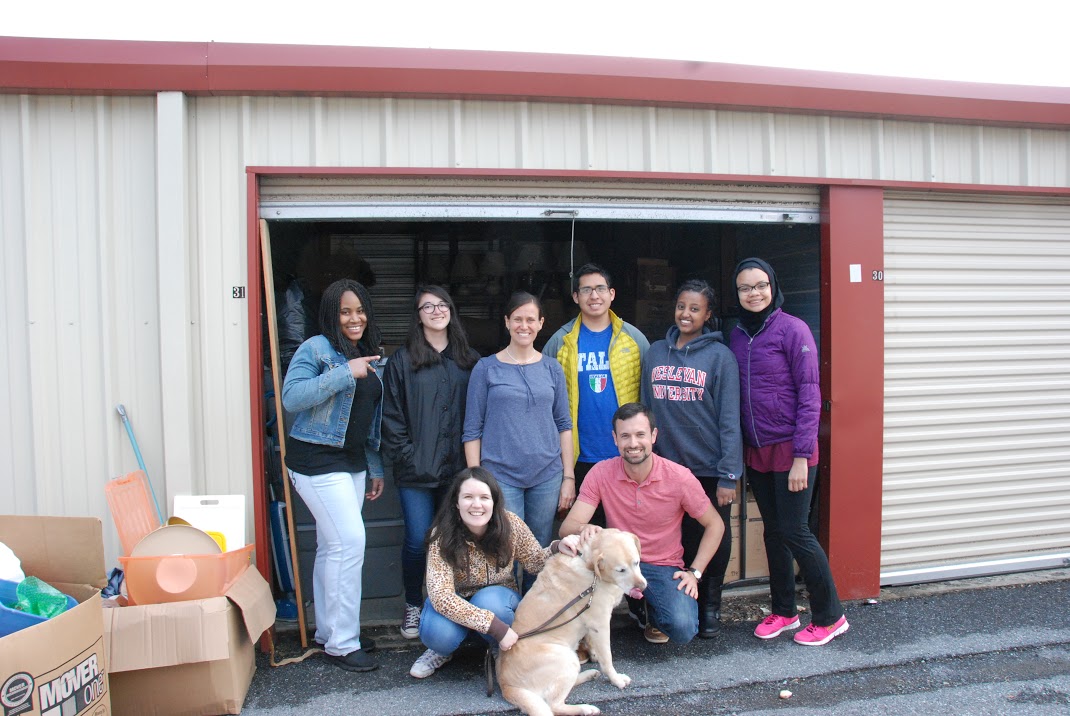 In short, this trip has been the highlight of my experience so far at Wesleyan and has taught me so much in just a week. I have learnt the value of giving back to community and the importance of sharing and caring. I have also learnt that by showing that we care, we bring relief and hope to the lives of others, which I think is the most rewarding action of all. Moreover, this interfaith service trip is a perfect example of how people from different religious backgrounds can passionately work together for a betterment of the society.
Special thanks to Patricelli Center for Social Entrepreneurship (PCSE) for providing financial support and the Office of Religious and Spiritual Life (ORSL) for organizing this trip.