There is rarely a dull moment at Wesleyan – especially inside the Allbritton Center – and with so much activity happening right here on campus, it's easy to overlook opportunities to learn outside of the Wes bubble. Throughout the year and around the world, there are countless conferences, institutes, bootcamps, meetups, and startup weekends focused on social entrepreneurship, and if you find one that fits your schedule and budget, it can be pivotal to your personal and professional development as a social changemaker.
With that in mind, we'd like to share some of the events taking place this year. The price tags might surprise you, but don't let the sticker shock scare you away: undergrads can apply to the Patricelli Center for Social Entrepreneurship Sponsorship Fund (opens October 1, 2016) to help defray costs, use personal savings, or ask for help from family (don't dismiss the idea of considering this a vacation or birthday gift, for example). There may also be other sources of funding out there, such as the WSA's Student Budget Committee if the event is closely related to your work with a student group. The conferences often overlap with classes, but if you find yourself stranded on campus, you can usually follow along online for free.
We're eager to hear your thoughts on these events and hear about others you have attended. If you plan to attend any events this year, we may be able to help arrange rideshares. Please contact us at engage@wesleyan.edu with your updates and questions.
—
Social Capital Markets (SOCAP)


September 13-16, 2016
San Francisco, CA
$1495
SOCAP16 will gather impact investors, social entrepreneurs, foundations, corporations, global nonprofits, and other valuable strangers all contributing to a vibrant marketplace for socially, environmentally and economically sustainable solutions. SOCAP16 will feature expanded opportunities for entrepreneurs to share their solutions, and for attendees across sectors to connect by sector and geography.
(Read first-hand accounts from 2013, 2014, and 2015 attendees from Wesleyan)
Social Good Summit

September 18-19, 2016
New York, NY
$70 one day pass, $135 two day pass
The Social Good Summit is a two-day conference examining the impact of technology and new media on social good initiatives around the world. Held during UN Week from September 18-19, the Social Good Summit unites a dynamic community of global leaders and grassroots activists to discuss solutions for the greatest challenges of our time. Our theme, #2030NOW, asks the question, "What type of world do I want to live in by the year 2030?"
President Roth presented on the "Future of Education" in 2014
Better World by Design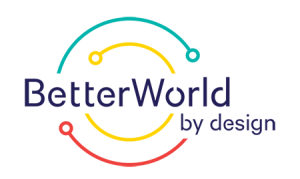 September 23-25, 2016
Providence, RI
Students: $25 for one day, $45 for three days
Professionals: $175 for one day, $245 for three days.
Free tickets available for volunteers
Better World by Design is a student-led initiative at Brown and Rhode Island School of Design that celebrates interdisciplinary collaboration between designers, educators, innovators, and learners. We envision a world where design-thinking is accessible to everyone in order to catalyze positive change on a local and global scale.
Alex Cantrell '14, Kwaku Akoi '14 and Geofrey Kipkemoi '16 attended in 2013
Social Enterprise Conference by the Columbia Business School
September 30, 2016


Columbia University (New York, NY)
$50 for non-Columbia students, $150 general admission
Urbanization is shaping the human experience in powerful ways. More than 3.5 billion people — half the world's population — now live in rapidly-growing cities, including 80% of United States residents. Will urban change expand opportunity and equity, or will it entrench inequalities? How can social innovations transform cities in ways that fully empower individuals, businesses and communities? This event brings together industry leaders, professionals, academics, students, and alumni to share best practices and engender new ideas surrounding the intersection of business and society.
Igniting Innovation Summit on Social Entrepreneurship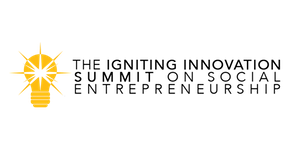 October 1, 2016
Harvard University (Cambridge, MA)
$25 before August 31, $35 after September 1 (discounts available for groups of 7+)
The Igniting Innovation Summit on Social Entrepreneurship is the largest undergraduate-run conference on social innovation- a synergy of today's leading innovators, educators, and entrepreneurs.
Lizzie Shackney '17 attended in 2014
The 15th Annual Shasha Seminar for Human Concerns
October 14-15, 2016
Wesleyan University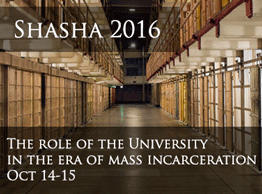 $25 for students, $100 general admission
The theme of this year's Shasha Seminar is "The Role of the University in the Era of Mass Incarceration." The keynote address, which is open to the public, is by Michael Romano '94, Co-Founder and Director of the Stanford Justice Advocacy Project. Romano co-authored Proposition 36 which overturned key sections of California's "Three Strikes" law and through the Justice Advocacy Project, helps to win the release of those convicted to life sentences under it.
PopTech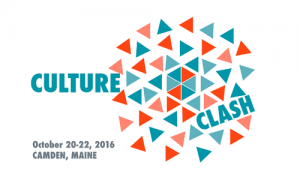 October 20-22, 2016
Camden, Maine
$2000
PopTech is a global community of innovators, working together to expand the edge of change. The theme of the 20th annual PopTech conference is Culture Clash – "As the cultural barriers that once separated us as people continue to give way, those that remain are the source of great conflict, and also our greatest possibility."
Finger Lakes Social Entrepreneurship Institute


November 11-13, 2016
Cornell University (Ithaca, NY)
$200 general admission
The theme of this year's Institute is Creating Healthy and Vibrant Communities. This event will feature tools that are essential to the success of a social venture, plenary presentations with inspiring and innovative social entrepreneurs, a pitch session, a workshop on compassionate communication, and field trips that showcase transformative local efforts. Check out their website for a detailed schedule of events.
Intrapreneurship Conference

November 16-18, 2016
Silicon Valley, CA
$1799 until 10/14, then $2299
This conference is a unique gathering of 175 corporate innovators. Past participants have loved the intimate and open atmosphere, the focus on practical takeaways, the diversity and quality of the speakers and peers in the room. For the 8th edition, there are 39+ sessions to attend: inspiring talks, real-life intrapreneur case studies, hands-on workshops, peer groups and field trips to corporate innovation labs as well as startup ecosystems. You'll get solutions to your challenges, by customizing the program to your needs.
Connecticut Innovation Summit


November 17, 2016
Connecticut Convention Center (Hartford, CT)
Join us for Connecticut's largest networking event for Launch, Growth and Proven companies, featuring workshops, Lunch with an Angel, Company Showcase, and more! Perfect for entrepreneurs, businesses, venture capitalists, angel investors, and members of the public. As part of the 2016 Innovation Summit, the Connecticut Technology Council is holding a contest to determine the Most Disruptive Technology under development in Connecticut; submissions close 11/3.
Social Entrepreneurship Institute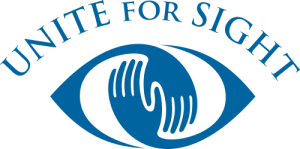 December 2, 2016
Shubert Theater (New Haven, CT)
$50 for students, $75 general admission
Presented annually by Unite For Sight, the Social Entrepreneurship Institute provides mentoring, guidance, and successful strategies for participants to apply to their work in global health, social entrepreneurship, and international development. In addition to unique interactive sessions by leaders in global health and social entrepreneurship, the Institute also includes a lunch networking reception with the speakers. Check out the website for a full schedule of events.
C2C Fellows Sustainability Leadership Training: Bard College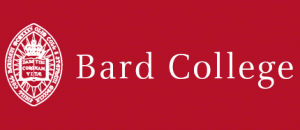 December 2-4, 2016 (apply by 11/15)
Bard College (Annandale-on-Hudson, NY)
$30 (includes meals and housing)
C2C workshops are for undergraduate students and recent graduates who want high-impact sustainability careers that can change the future, in policy, business and politics. Led by Dr. Eban Goodstein, Director of Bard's Center for Environmental Policy, C2C trainings focus on key leadership skills: vision, courage, developing your network, telling your story, and raising funds. Graduates of the workshops join a national network with access to continuing educational and professional opportunities.
Counting What Matters: Better Data for Better Policy in CT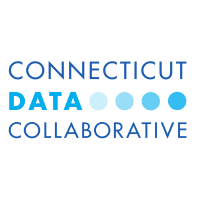 December 9, 2016
The Lyceum (Hartford, CT)
Free with registration
Hosted by the Connecticut Data Collaborative, this conference is a chance to hear from policy changers in the field around CT about the work they are doing on issues like immigration, race, education, and more. Izzi Greenberg, Executive Director of the Middlesex Coalition for Children will be moderating a panel about Data Driven Advocacy for Racial Justice.
Spark 2017 – Yale Social Impact Conference
February 4, 2017
Kroon Hall, Yale University
$10 for students
Spark 2017 is Yale's second annual conference focused on social enterprise, hosted by Spark Social Impact. During this day-long conference, hundreds of college students from Yale and other universities along the East Coast will explore how social enterprise can play a role in their future careers. See the schedule of events.
Public Policy and Leadership Conference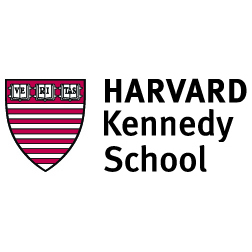 February 9-12, 2017
Harvard University (Kennedy School of Government)
Free for eligible first- and second-year students; apply by 11/9
This conference aims to inspire talented, driven, and diverse first- and second-year undergraduate students to pursue careers in public service. Among these careers include positions in federal, state, or local government, nongovernmental organizations, nonprofits, intergovernmental organizations, international institutions, and social enterprises. PPLC serves as a pipeline for first- and second-year undergraduate students from historically underrepresented and underserved communities.
Ashoka U Exchange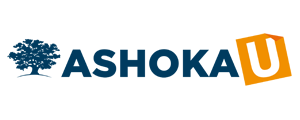 March 2-4, 2017
Miami Dade College (Miami, FL)
$475 for students on first-come, first-served basis
Imagine a world where all higher education institutions serve as vehicles for positive, sustainable social impact and innovation. The Exchange is one of the world's largest annual gatherings that showcases exciting new models of social innovation in higher education. Over the course of three days, the Exchange offers over 100 sessions including site visits, workshops, panels, keynotes and curated lunch conversations that all aim to build a community of changemakers in higher education.
Spring Lobby Weekend by Friends Committee on National Legislation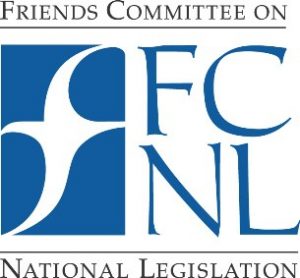 March 18-21, 2017
Washington, DC
Price TBA; financial assistance is available
At Spring Lobby Weekend 2017, hundreds of students, recent grads, and young adults will come to Washington, DC. This year we will be lobbying Congress to act on income inequality, an issue that affects millions of people in the United States. Students will be provided with policy briefings and training in public interest lobbying and supported in arranging and attending meetings with congressional offices.
Open by VentureWell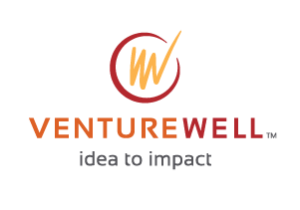 March 24-25, 2017
Washington, DC
$520 for students, $1650 general admission
Open is an annual gathering of practitioners of technology entrepreneurship in higher education. The Open conferences gather together engaged faculty and university students from across multiple disciplines to share stories, start new collaborations, and learn best practices in the rapidly growing field of technology entrepreneurship education.
Harvard Social Enterprise Conference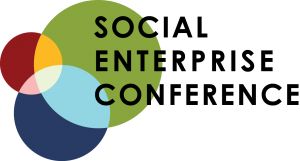 March 25-26, 2017
Harvard University (Cambridge, MA)
$80 for students, $160 for general practitioners
The Social Enterprise Conference (SECON) brings together top leaders, practitioners, and students passionate about social enterprise. This year they are seeking to address the big questions and central tensions in the field of social enterprise under the theme of "What's the Bottom Line?" From social enterprises's own triple-bottom line — aspiring to financial, social, and environmental returns — to getting to the core of its most complex issues, join like-minded students, academics, and professionals in an engaging and interactive exploration of these critical concerns.
Global Health and Innovation Conference by Unite for Sight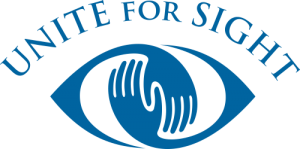 April 22-23, 2017
Yale University (New Haven, CT)
$110 for students, $165 general admission
Apply to present! (August 31 and September 30, 2016 deadlines)
The Global Health & Innovation Conference (#GHIC) is the world's leading and largest global health conference as well as the largest social entrepreneurship conference, with 2,200 professionals and students from all 50 states and more than 55 countries. This must-attend, thought-leading conference convenes leaders, changemakers, and participants from all sectors of global health, international development, and social entrepreneurship. See the full schedule.
Sam Rispaud '15 attended in 2014
Yale Innovation Summit
May 10, 2017
Yale University (New Haven, CT)
Free; register here
The Yale Innovation Summit is a day-long event tailored to Yale innovators to encourage the sharing of new discoveries and technologies with market potential with the broader investment community. Held at Yale School of Management, and presented by the Office of Cooperative Research and the Yale Entrepreneurial Institute, last year's event featured more than 350 attendees including faculty members, local industry executives, students and post-docs.
SUSTAINATOPIA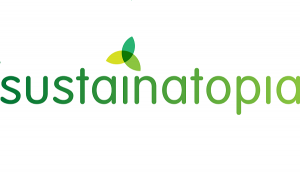 May 7-10, 2017
San Francisco, CA
$249 for students, $649-$1199 for regular admission
Founded in 2009, SUSTAINATOPIA remains one of the leading events in the world for social, financial and environmental sustainability & impact. Consisting of both a mega-conference and a broad-ranging Festival, SUSTAINATOPIA brings together the global ecosystem of social, financial and environmental sustainability & impact. There are six different tracks, ranging from smart cities, resilience, and community to clean tech & water.
Middlebury June Forum
June 12-14, 2017
Middlebury's Bread Loaf Campus (Ripton, VT)
Tickets are $450 through April 1, then $500
Located at our Bread Loaf campus, Middlebury's June Forum is a chance for colleagues from across the U.S. and beyond to share ideas on building the best opportunities for students who want to make a difference in the world. (See highlights from our previous June Forums). This year's June Forum theme will be: "Local to Global: Exploring the Changemaking Continuum."
Allied Media Conference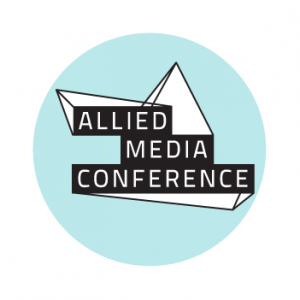 June 15-18, 2017
Detroit, MI
Tickets are priced on a sliding scale of $75-$500 (true cost is $150). Housing is available for $55/night.
Held every summer in Detroit, the conference brings together a vibrant and diverse community of people using "media," defined as anything you use to communicate with the world, to incite change: filmmakers, radio producers, technologists, youth organizers, writers, entrepreneurs, musicians, dancers, and artists. The conference features over 300 hands-on workshops, panels, film screenings, Detroit tours, art and music events, strategy sessions, karaoke, bowling, collaborative art and more!
Public Service Weekend – Georgetown University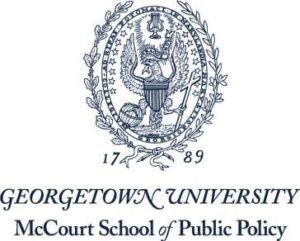 August 4-6, 2017
Georgetown University (Washington, DC)
Free (travel & housing not covered), apply by June 15 (priority) or July 1 (final deadline)
During this free three-day conference titled Global Leaders Forum: World Affairs and the Changing Landscape, participants will hear lectures from top international affairs and public policy professors, participate in workshops focused on professional development and get tips on applying to graduate school. Participants will also interact with their peers in group activities and will have the opportunity to network with Georgetown alumni in public service.

Clinton Global Initiative University
October 13-15, 2017
Northeastern University (Boston, MA)
Tickets are free for accepted students (travel and accommodations not included)
Building on the successful model of the Clinton Global Initiative, which brings together world leaders to take action on global challenges, President Bill Clinton launched the Clinton Global Initiative University (CGI U) in 2007 to engage the next generation of leaders on college campuses around the world. Each year, CGI U hosts a meeting where students, university representatives, topic experts, and celebrities come together to discuss and develop innovative solutions to pressing global challenges. The meeting will bring together more than 1,100 students to make a difference in CGI U's five focus areas: Education, Environment and Climate Change, Peace and Human Rights, Poverty Alleviation, and Public Health.
Vanessa Chen '16 attended the 2015 CGI U Conference.
The early decision and travel assistance deadline is March 1, 2017, and the final application deadline is May 1, 2017.
Net Impact Conference


October 27-28, 2017
Atlanta, GA
Register soon
The Net Impact Conference is the premier gathering of students and professionals who are committed to making a lasting social and environmental impact now and for a lifetime. Join thousands of other students to gain the skills, connections, and experiences you need to change the world!
Hannah Lewis '13 attended in 2014