This is the first of three panels in Allbritton's Right Now! Series about the 2016 presidential election. 
This panel, "The Role(s) of Religion," will feature: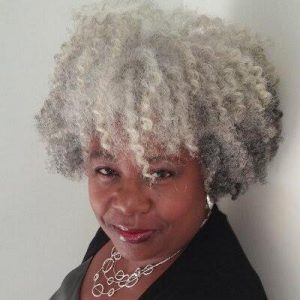 Anthea Butler is Associate Professor of Religious Studies and Africana Studies at the University of Pennsylvania. A historian of American and African American religion, Professor Butler's research and writing spans religion and politics, religion and gender, African American religion, sexuality, media, religion, and popular culture. She is the author of and Women in the Church of God in Christ: Making A Sanctified World on The University of North Carolina Press. She is currently completing a book project on religion, politics, and evangelicals. A sought-after media commentator on the BBC, MSNBC, CNN and other media outlets, Professor Butler also provides op-ed on contemporary politics, religion, and race at The Guardian, Washington Post, and the New York Times. She has also served as a consultant to the PBS series God in America and the American Experience on Aimee Semple McPherson.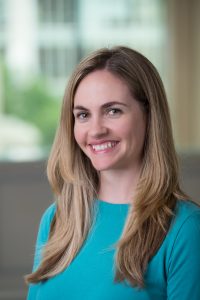 Jessica Hamar Martínez is a senior researcher at Pew Research Center. She contributes to the Center's polling on religion in the U.S., with an emphasis on religion and the Latino community. Before joining Pew Research Center, Martínez worked as a project manager at the Center for the Study of Latino Religion and the Center for the Study of Religion and Society, both at the University of Notre Dame. Martínez received a doctorate and a master's degree in sociology from the University of Arizona. She is a contributing author of Pew Research Center reports such as America's Changing Religious Landscape, The Shifting Religious Identity of Latinos in the United States, Latinos, Religion and Campaign 2012 and When Labels Don't Fit: Hispanics and Their Views of Identity.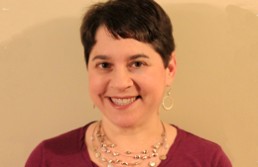 Sarah Posner is an investigative journalist, author, and expert on the intersection of religion and politics. Her work has appeared in Rolling Stone, The New York Times, The Washington Post, Mother Jones, The American Prospect, The Atlantic, Al Jazeera America, Politico, CNN, The Nation, and many other publications. She is the author of God's Profits: Faith, Fraud, and the Republican Crusade for Values Voters (PoliPoint Press, 2008), which investigated the unholy alliance between politicians and televangelists. Sarah also has appeared on MSNBC, CNN, Current, NPR, PRI,the BBC, and other radio outlets.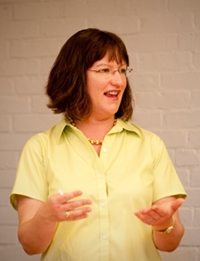 Professor McAlister's expertise is in Afro-Caribbean religions including Haitian Vodou, Pentecostalism, race theory, transnational migration, and evangelical spiritual warfare. In recent years McAlister has written on the militarization of prayer, zombies in pop culture, Haiti after the 2010 earthquake, and fundraising telethons. She has been interviewed in the New York Times, the Los Angeles Times, CNN, The New Yorker, Newsweek, public radio's "Fresh Air," and consulted for PBS, The Learning Channel and Afropop Worldwide on Public Radio International. She serves as expert witness in legal cases involving Afro-Caribbean religions.
Her first book is Rara! Vodou, Power, and Performance in Haiti and its Diaspora (University of California Press, 2002) and is an analysis of this parading musical festival as both religious and political. Her second book, co-edited with Henry Goldschmidt, theorizes race and religion as linked constructs: Race, Nation, and Religion in the Americas (Oxford University Press, 2004). McAlister has produced three compilations of Afro-Haitian religious music: Rhythms of Rapture (Smithsonian Folkways, 1995), Angels in the Mirror, and the CD Rara that accompanies her first book. With a grant from the John Templeton Foundation/Social Science Research Council, she was recently awarded a grant to study what she terms "aggressive forms of prayer." 
10/27, 7:00 pm, PAC 001
Free and open to the public