Many service opportunities have upcoming deadlines! Check out some of the opportunities below to find a service program that is a good fit for you. The list will be updated periodically, so bookmark it and check back!
The Ambassador Corps program is the leading social enterprise internship program. A select group of students from the top undergraduate universities across America are chosen to do an 8-10 week international summer internships with a social enterprise. The program is an entry point to a purpose-driven international career where participants receive tangible work experience with a social enterprise.
The program focus for the interns included a diverse portfolio of sector specialties: microfinance, sustainable agriculture, sports & development, social justice, environmental conservation, sustainable education, eco-tourism, youth entrepreneurship, disaster relief/development, public health and disease eradication, women's income generation projects, community-based engineering projects, and business planning for social enterprises and NGOs.
Returning "Ambassadors" described this crash Peace Corps experience as "life changing" and "transformative," and often times convincingly influencing a future global career path (some being retained as full time paid employees of the host organization they were assigned to).
Applications are now open; deadline TBA
AmeriCorps engages more than 75,000 Americans in intensive service each year at nonprofits, schools, public agencies, and community and faith-based groups across the country. Since the program's founding in 1994, almost 1 million AmeriCorps members have contributed more than 1.4 billion hours in service across America while tackling pressing problems and mobilizing millions of volunteers for the organizations they serve. Learn more about the different programs, including AmeriCorps NCCC, AmeriCorps Vista, and AmeriCorps State and National.
Applications are open on a rolling basis, locations across the country
Change Corps


Change Corps offers a three-step training program to help you launch your career in social change. When Change Corps organizers complete their training, they'll know how to organize people on the issues they're passionate about and will have an opportunity to become part of a wave of new organizers who will keep pushing and prodding our country forward for years to come.
In the first step of the Change Corps program, you'll take part in an intensive classroom-style organizing training. You'll learn from some of the most influential and experienced changemakers in the country. 
In the second step of the Change Corps program, we work with top social change groups to give you real experience on important campaigns. Over the course of the year, you'll be planning and running grassroots campaigns, organizing town hall meetings, building powerful coalitions of groups, setting up and speaking at news conferences, lobbying lawmakers and much more.
In the third step of the Change Corps program, we help you connect with groups that are looking to hire full-time staff.
Applications are now open; deadline TBA
At City Year, we believe education has the power to help every child reach his or her potential. America's schools are designed to provide extra support to just 15% of students. But in many high-poverty communities, 50% or more students require additional academic, emotional, or social support. The result of this gap is a shockingly high dropout rate in high-poverty communities. City Year partners with at-risk schools to help bridge the gap between what their students need and what the schools are designed to provide. In doing so, we're helping students reach their full potential and graduate high school in communities all across America. 
As a City Year AmeriCorps member, you'll spend 11 months serving hands-on with students, supporting them both inside and outside of the classroom. You will play a pivotal role in helping them reach graduation and beyond. You have the option to apply to your top choice site along with the ability to add up to three additional preferences. You also have the option of applying to serve in the site where you're most needed.
Applications are now open and reviewed on a rolling basis; the next deadline is November 15
FoodCorps is creating a future in which every school is a healthy school, and every child is well-nourished and ready to learn. Our AmeriCorps leaders deliver our program in high-need schools, focusing on:
Hands-on lessons:

 they teach cooking, gardening and tasting since kids love foods they have grown and prepared themselves

Healthy school meals:

 they create a cafeteria that steers students towards the healthiest options and gets them excited to try new healthy foods

A school-wide culture of health:

 they help the whole school community— everything from the teachers to the hallways to the bake sales—celebrate healthy food.
Service members focus their energy on activities that support FoodCorps' three pillars of service: knowledge, engagement and access. You'll be placed with one FoodCorps Service Site, which operates under the direction of 18 Host Sites, each located in a different state or district.
Applications for the 2017-2018 school year open on January 9, 2017 and close March 15, 2017.
We are a leadership development organization focused on health equity. We are building a global community of diverse young leaders changing the face of global health. Our mission is to mobilize a global community of emerging leaders to build the movement for health equity. We are building a network of young changemakers who share a common belief: health is a human right. We believe that every person has the right to live a healthy, dignified life. We also believe that everyone has a role to play in advancing social justice through the health equity movement. We are committed to creating a new breed of health sector leaders who develop innovative solutions to the most challenging health problems all over the world.
GHC provides opportunities for young professionals from diverse backgrounds to work on the frontlines of the fight for global health equity. We currently place fellows in Burundi, Malawi, Rwanda, Uganda, the United States, and Zambia.
Applications open November 8, 2016 (part I) and December 7, 2016 (part II) and are due by January 18, 2017
Join Unite For Sight's Global Impact Corps for a hands-on, immersive and unique global health experience. A transformative volunteer abroad experience for students and professionals, Unite For Sight is renowned as the highest quality global health immersion and volunteer abroad program worldwide. Unite For Sight prides itself on offering the best global health experience for our volunteers, coupled with the highest quality healthcare delivery programs with our local doctor partners. 
Application deadlines vary for short and long-term trips. 
Check the Available Program Locations and Dates webpage for up-to-date listings for volunteer opportunities.
Green Corps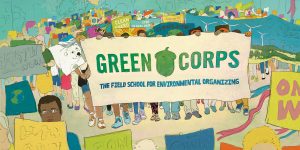 Are you passionate about the environment? Are you ready to learn how to run campaigns to help solve the climate crisis or save our last wild places? We offer a year-long training program that will prepare you for a career in environmental organizing.
Green Corps trainees participate in eight weeks of intensive classroom training conducted by representatives from a wide range of organizations and campaigns. Green Corps organizers receive the bulk of their training through hands-on experience working on behalf of organizations such as the Sierra Club and Food & Water Watch. Green Corps organizers lead three to five different campaigns in communities across the country. By working with several different campaign partners, organizers experience a diversity of issues, tactics and organizations. After completing the training program, Green Corps connects graduates to groups looking to hire full-time staff.
Applications for the 2017-2018 are open now; deadline TBA
Impact is a project of Environment America and U.S. PIRG that creates the grassroots action and power it takes to make an impact on important issues. From making sure life-saving antibiotics aren't used to fatten up chickens and pigs on factory farms, to calling on the Trump administration to uphold America's commitment to the new renewable energy economy the world needs, we need organizers now more than ever. People with the determination, training and skills to win over Americans who aren't with us yet, and who can galvanize those who are with us, but aren't yet involved.
By joining Impact, you're making a full-time, two-year commitment to advocate for our environment, our democracy and our future.
Applications are now open, locations in 25 states
Venture for America


Venture for America is a fellowship program that places recent graduates at startups in cities with emerging entrepreneurial ecosystems, forging a community of entrepreneurs committed to building companies that matter.
There's no formula for a great Fellow. All kinds of skills, experiences, and backgrounds can help a person succeed as a startup employee or founder—our Fellows are proof of that. But there are a few things we look for in every applicant: integrity, the ability to contribute from day one, and a commitment to our mission, to name a few. If you're ready to work hard and create opportunities where they're needed, VFA might be the right next step for you.
How it works:
VFA recruits and trains top college grads
Connects them to startups around the country
They spend two years building those companies
Then launch their careers as entrepreneurs
Applications are now open; the next deadline is November 28, 2016 and the final deadline is February 6, 2017.
**The Gordon Career Center is hosting a VFA info session on Friday, 11/4 from 12:15-1:15 pm in the Olson Commons.