This series, called "Reflections," features guest posts by students involved at the Allbritton Center (see a previous reflection by Alex Garcia '17). They may be taking a service-learning class, engaged in community partnership work, DJ'ing at WESU, teaching at Green Street, pursuing the Civic Engagement Certificate, tutoring at the Center for Prison Education, working on a project/venture through the Patricelli Center, or some combination of the above and more. We believe that critical, real-time reflection enhances civic engagement work and promotes more robust learning. Want to contribute a reflection of your own? Contact Civic Engagement Fellow Rebecca Jacobsen '16.
Reflection #2: Natalie May '18
For the third year in a row, I walk past protesters begging me not to kill a baby today, pull on my teal scrubs in the clinic restroom, and greet the doctors. There are people slowly filtering into the waiting room, accompanied by more uniformed staff clutching bright folders, reminding them gently that we will call them when we're ready. I wear a sticker with my name written on it in Sharpie, hardly an official badge, and yet I the moment I call a patient's name—"Sherri?"—I am treated with so much authority.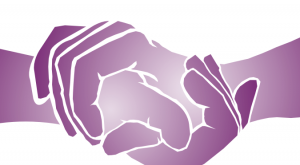 On any given day, people ask me how long they will be in pain, whether they can go back to work, if I think they're making the right choice by having an abortion. I am only a junior in college and I have never had an abortion myself, but I remind myself, every time I go in, that we are all just people and being present for each other is something that anyone can do. Being a doula with the Wesleyan Doula Project means that I am in clinic three or four times a semester, providing informational and emotional support to people terminating their pregnancies. It is a fascinating process—about a four-minute procedure, maybe ten minutes total from waiting room to recovery room—but it involves so much; chatting about the weather, maybe their children and what they want eat afterwards, doing deep breathing exercises and holding their hand if they experience strong cramping, helping them with their underwear before they move to recovery.
This kind of direct care, especially in a space that is so isolated and sterile, is critical to affirming that these people are in charge of their own bodies, that they deserve to make difficult choices, despite what their friends, family, or politicians might say. The full-spectrum doula movement that we are a part of spans all sorts of life choices that can be difficult to navigate and emotionally challenging, including end of life, adoption, miscarriage, birth, and abortion. I was drawn to this kind of work because it supports people's lives and agency in such a concrete way. You put your body directly in the space with them and give them whatever you can throughout the process. For me, this is not only an important way of fundamentally changing the reproductive healthcare experience for thousands of patients, it is an exercise in compassion and a reminder that not only could we use more of it, but we are all capable of it. The landscape of abortion policy is a tangled web of political, religious, and other personal values-based beliefs about bodies and life. When I step into that room, I know that what I am doing is inherently political, and every doula has different reasons for why they do the work, but I also know that I am there for my patient, as their support, no matter what they believe or why they are choosing this.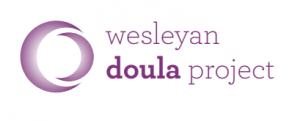 The Wesleyan Doula Project, originally created through a student forum, is a student-run collective that has been in operation for five years. With about 35 trained doulas in total, it sends student and community member doulas into two clinics in Connecticut year-round. To learn more or get involved with some of its projects, visit wesleyandoulaproject.org.