A lot has happened with the dream team since our last blog post at the beginning of the summer. From planning and organizing events, to fundraising, to add a new team members, to new ideas and pivoting.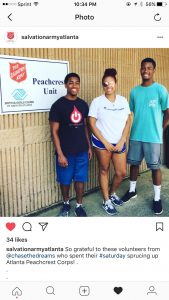 I guess the best way for us to summarize this summer is to start with the last things on the previous list. As the list previously states, Dream Chasers Collab took a major pivot as an organization. For the past five years dream chasers is operated our student led peer mentorship program under the roof of the Kennesaw teen center. However, due to extreme population and visitor growth in the city of Kennesaw because of the Atlanta Braves moving 20 minutes away, The Kennesaw teen center no longer has a building. Dream Chasers Initially wanted to raise enough money to lease a building for our student led peer mentorship program to continue. Upon further review, we realized that this goal was not sustainable. We needed to be leaner if we wanted to run a growing and sustainable student led nonprofit organization. The Dream Team formulated a new plan in the form of campus chapters.
A campus chapter would consist of current college students who are part of the Dream Chasers Organization. Each chapter would have a campus coordinator who would lead the group of students on that specific campus. Through this new pivot, Dream Chasers will be able to have a more sustainable model for growth and meaningful impact. We are excited to announce that in this upcoming school year we are working on campus chapters at Kennesaw State University, Georgia tech, Georgia State and Carson-Newman. We have recruited and added new team members to be Campus Coordinators for each of those campuses and our team is now up to seven people strong!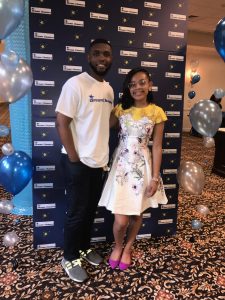 We have also been planning two fundraisers in the month of November, the first being a fundraiser for AJ Wilson's birthday. AJ Wilson, our founder, is turning 21 and decided to turn his 21st birthday party into an opportunity for us to raise at least $21,000. If you would like to contribute to this cause please visit our website at http://www.chasethatdream.org/. Any contribution is appreciated!
The next fundraiser that we have been planning is something that we are very excited about. This fundraiser is specifically geared towards the younger millennials in the metro Atlanta area. We are going to host a networking event/party in November called "We Got Next". This fundraiser is designed to be a community engagement event where we can get young millennials that are doing amazing things throughout the metro area to come together, network, and get to know each other, and ultimately have a good time. We're planning for it to be a black-tie event, $20 only for admission, A safe and sober space and of course a good time. More information will be on our website soon!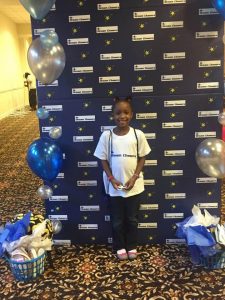 Finally, we hosted our third annual scholarship workshop at the end of July. Every year the dream team puts together a scholarship workshop for students seeking help in winning scholarships for college and graduate school. The event was amazing! We had three speakers including our founder, panel discussions, Q and A, and Dream Chasers gave out a $100 scholarship too! The sold-out event was something special! Watch the recap video!
Like we said before, it was a busy summer but a successful one. We look forward to continuing to update everyone on what the Dream Team is working on down South. Thank you all for the amazing support.
Best,
The Dream Team