Wesleyan's Patricelli Center for Social Entrepreneurship supports students who are working on projects/ventures with social or environmental impact. To help students prepare to apply for Summer Grants (deadline February 28), pitch in the Seed Grant finals (March 1), pursue other funding sources, or simply get expert advice to advance their project/venture, the PCSE has lined up a roster of mentors and pitch coaches. These volunteers are available to support all current students. Continue reading to learn about the mentors and book time with them, or contact PCSE Intern Hana ElSafoury '19 with any questions.
**********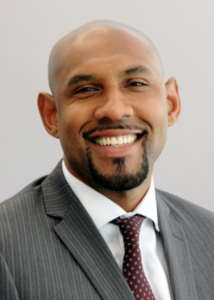 George Suttles '03
To work with this coach: Remote appointments available throughout February. To schedule, email george.suttles@commonfund.org.
George Suttles supports Commonfund's educational, market research, and professional development activities as Director of Research of Commonfund Institute. He also serves as a member of the Commonfund Diversity and Inclusion Office. Prior to joining Commonfund, George was a Program Officer at the John A. Hartford Foundation, an independent, national private foundation focused on improving care for older adults. Before joining the foundation, he was a Vice President, Senior Philanthropic Relationship Manager at U.S. Trust/Bank of America. In this role he worked with private and institutional clients on issues related to best practices in strategic grantmaking. Throughout his career, George has supported the philanthropic activities of leading nonprofit organizations, with a focus on healthcare and related missions. He is also a member of numerous nonprofit boards, including Odyssey House, Drive Change Inc., and the Support Center for Nonprofit Management. Currently, he is on the Adjunct Faculty at the New York University (NYU) School of Professional Studies. George received a B.A. from Wesleyan University, an M.A. in Philanthropic Studies from Indiana University Lilly Family School of Philanthropy (IUPUI) and an M.P.A. from Baruch CUNY School of Public Affairs.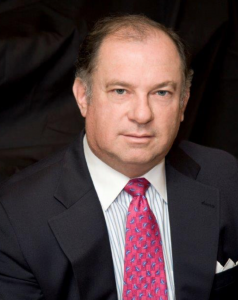 Stephen McCarthy '75
To work with this coach: Steve will be on campus to meet with students on February 8, 2-4PM, in Allbritton 022. To attend all or part of this session, contact Hana ElSafoury. He is also available remotely for those who cannot make it on February 8.
Stephen J. McCarthy is the Managing Director of KCG Capital Advisors. McCarthy has forty three years of diversified professional experience in the financial services, philanthropy, theater, entrepreneurship and film sectors. He received a Bachelor of Arts in dual majors – Economics and Government – from Wesleyan University, was granted a Master of Business Administration in Finance from the Leonard N. Stern School of Business at New York University and completed an EE Certificate Program in Entrepreneurship/Venture Capital Investing at the University of Pennsylvania's Wharton School. Steve is an award-winning Mentor of the Year at the annual NYU/Stern $300K business plan competition where he specializes in social entrepreneurship. A longtime volunteer leader for Wesleyan, he has funded multiple Summer Grants for Wesleyan students through his family foundation. Separately, Steve is President of the 2018 FWR award winning Shaking The Tree (STT) theater group (www.shakingthetree.org) and a Partner/ EP with Quixotic Endeavors (QE), a film production firm featuring corporate/individual biopics such as "Scatter My Ashes at Bergdorf's", "Crazy About Tiffany's", "Harry Benson: Shoot First", Always At The Carlyle".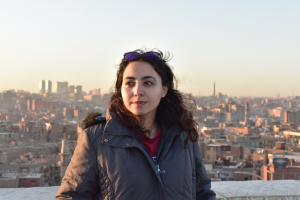 Hana ElSafoury '19
To work with this coach: Hana will have office hours at Allbritton 022 every Monday 12-2PM and by appointment. Email helsafoury@wesleyan.edu
Hana is a proud Egyptian currently finishing up her B.A at Wesleyan University in CT. Her curiosity about people around her and their stories led her to Anthropology. Nothing brings her more joy than overthinking and endlessly questioning the motivations behind the smallest of actions to place them in our common grand narrative. Hana is especially interested in stories that highlight the overarching system of oppression and the endless undercurrents of its resistance. Hana has recently entered the progressive philanthropy movement at the Indie Philanthropy Initiative and The Pollination Project. She is excited to continue to support work that is challenging the status quo of giving, centering social returns and reimagining impact by taking risks.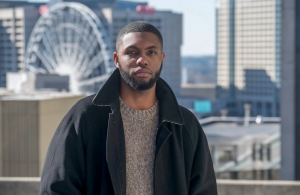 Archie "AJ" Wilson '18
To work with this coach: AJ will be on campus February 6-8 and February 25-March 1. He is also available on other dates for remote meetings. To schedule time with AJ, visit https://calendly.com/thesecondarch.
Archie graduated from Wesleyan with honors in three years and earned a degree in Government with a concentration in American Politics. Currently, Archie lives in Acworth Georgia where he works full time as Executive Director of Dream Chasers, the nonprofit that he founded six years ago. Archie has plans to attend law school in the fall of 2019. Long term, Archie plans on living in Atlanta and can envision a run for elected public office in Georgia. Archie is passionate about several social issues but these are the closest to his heart: Closing educational and opportunity gaps in the South, Quality and affordable education for all, Mental Health, Food inequality, Women's Rights, Refugee Rights, Conversations about Race, Civil Rights for all, Human Rights, Environmental Justice and Sustainability.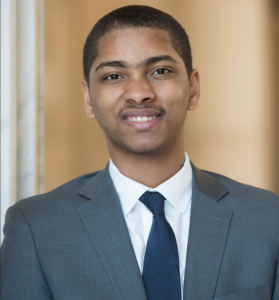 Anthony Price '20
To work with this coach: Email adprice@wesleyan.edu or book time at calendly.com/anthonydprice
Anthony is the Executive Director of Be The Change Venture 509(a)(2), a nonprofit that serves young people In Ohio, Alabama, and Nebraska. Through a series of educational workshops, professional development coaching, and community events, his nonprofit has provided nearly 1,000 young people a central space to learn and build meaningful relationships. Overall, Be The Change Venture 509 (a)(2) strives to continue building a meaningful pipeline that bridges the gap between potential and opportunity.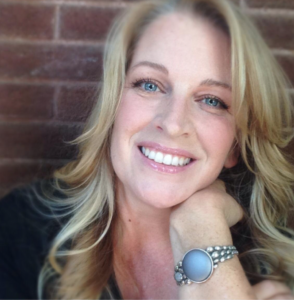 Marianne Pantalon
To work with this coach: Marianne will be on campus to meet with students on February 12, 12-4PM, in Allbritton 022. To attend any part(s) of this session, contact Hana ElSafoury at helsafoury@wesleyan.edu.
Dr. Marianne Pantalon is a Licensed Clinical Psychologist and Certified School Psychologist with a doctoral degree in both clinical and school psychology. Her social enterprise is the Center for Progressive Recovery (CPR), a behavioral health training company. CPR provides a broad range of training, consulting, and coaching to health care, criminal justice, and nonprofit organizations to address a variety of behavioral health issues. They also have developed a web app that provides evidence-based professional addiction coaching via texting. In addition, she enjoys assisting other startup founders and changemakers achieve their desired impact. She does this through therapy, coaching, and group facilitation. Beyond work, she continue to pursue her passion for effecting positive social impact through her volunteer work.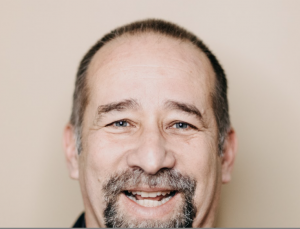 David Mandel '88
To work with this coach: David will be available via video call on February 21, 1-2PM, in Allbritton 022. To attend any part(s) of this session, contact Hana ElSafoury at helsafoury@wesleyan.edu.
With over almost 30 years' experience in the domestic violence field, David's international training and consulting focuses on improving systems' responses to domestic violence when children are involved. Through years of work with child welfare systems, David has developed the Safe & Together™ Model to improve case practice and cross system collaboration in domestic violence cases involving children. Additionally, David has written and published online courses on and has launched a new Safe & Together Model Certified Trainer initiative that will increase the Institute's ability to support sustainable implementation of domestic violence-informed practice in the US and abroad. His chapter on "Batterers and the Lives of Their Children" was published in the Praeger Series Violence Against Women in Families and Relationships.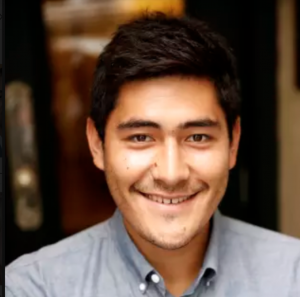 Peter Frank '12
To work with this coach: Remote appointments available Wednesdays, Thursdays, Saturdays, and Sundays. To schedule, email peter.kim.frank@gmail.com with a few times that work for you. Calls will take place by phone or Zoom.
Peter Frank is an entrepreneur based in NYC. He is currently a Co-Founder of DEV (dev.to), an online community for programmers. Previously, he ran/sold CollegeACB, worked on a college textbook exchange for several years, and briefly operated a tutoring service that was facilitated entirely over text message.