Wesleyan students from a range of majors and interests – all with shared interests in utilizing resources in innovative ways to positively impact the greater Middletown community – applied to the Student Innovation Fund. The fund provided up to $750 for spring OR summer projects that prioritized:
Collaboration between student groups, faculty/staff, and/or community partners.
Investigation of the impact of our civic engagement efforts.
Sharing of ideas and learnings in civic engagement on campus and beyond.
George Perez '20, Mariel Middlebrook '20, Jenny Chelmow '19, and Katie Murray '19 coordinate Cardinal Kids, a teaching collective dedicated to providing access to quality extra-curricular enrichment to the Middletown community. Read their report below: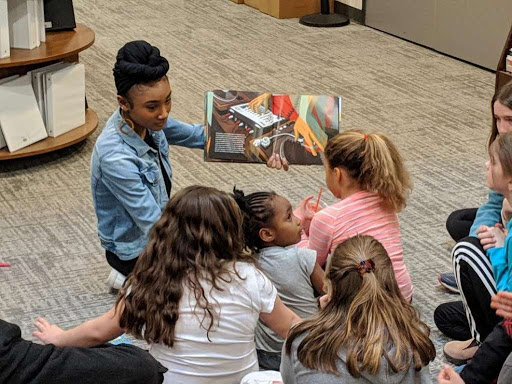 Receiving the innovation fund allowed us to commit resources towards the development of a new program under the Cardinal Kids umbrella: our Wesleyan RJ Julia Bookstore collaboration, led by Coordinators Jenny Chelmow '19 and Katie Murray '19. We were able to coordinate a partnership with the Wesleyan RJ Julia bookstore and fund teachers and two ten class sessions of Cardinal Kids programming. Our courses were taught exclusively by Wesleyan students on a diverse range of topics. Just to name a few, we have had classes on comic book writing, DNA testing, origami, and French. We enjoyed tremendous turnout, while our first classes were smaller, once word got out, we were reliably filling the space that we were working in at RJ Julia. We received enormous support from the press along the way; Engage blog posts, Wesleyan Instagram posts, and even an article from the Middletown press, really helped us get the word out to the Middletown community. We received endless support from Wesleyan's Office of Community Service and especially the JCCP's Rhea Drozdenko who was indispensable in our efforts to build community awareness about our program. While we taught classes on a range of subjects, we stuck to our roots in literacy programming by pairing classes with reading sessions on the topic; our class on Environmental science featured the reading of an array of children's books on the importance of sustainability, for instance. We can say, proudly, that this program was an enormous success and it has really raised awareness about our programming in the community.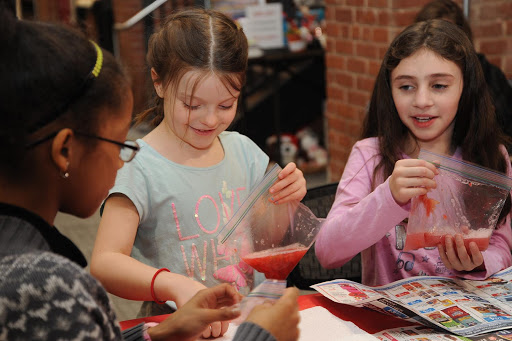 The RJ Julia partnership brought us in contact with Snow School where we are planning on taking the next step in the development of our programming. We intend to run Cardinal Kids classes at the afterschool program at Snow. This is a tremendous opportunity and we think that it has given us a sense of direction on how to proceed in the future; working at after school programs in the Middletown Public schools network would allow us to involve more Wesleyan student-teachers and more children in our programming. Reaching more children with our programming is part of our vision and this first partnership with Snow will allow us to get on a path where we can do just that. The innovation fund, and our consequent success at RJ Julia's, has allowed us to realize where we plan on going from here.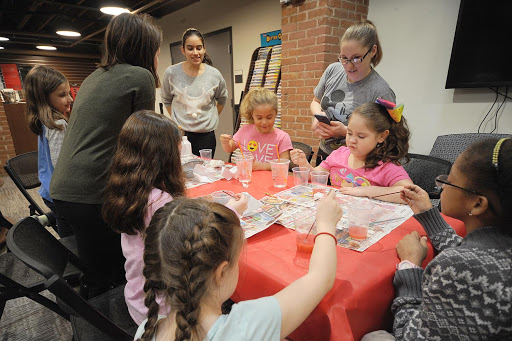 Another component of Cardinal Kids programming that has benefited from the Innovation fund is our musical mentoring program at Odd Fellows Playhouse. The innovation fund allowed us to comfortably divert resources towards the acquisition of music books and instruments. Furthermore, the fund has allowed us to save money from the PCSE seed grant that we won in the spring of 2018, and we hope that the money we have saved can go towards the further development of our musical mentoring program in the coming years. Given the number of mentors we work with, we have been unable to pay them, and they remain volunteers. We want to bring the accessibility we are able to offer to our teachers in the RJ Julia program to Musical mentoring. Something that has been a part of our group ethos since winning the PCSE seed grant is being accessible to both Wesleyan students and the students of the community. By paying mentors, we can open up the positions to people who aren't able to volunteer their time. Our goal is to run a variety of on campus fundraisers this coming fall and with the revenue from them, and the remaining assets of the seed grant, we will be able to pay all mentors, teachers, and TA's.
We would like to again thank the Innovation Fund selection committee. During the spring semester, with the help of the Innovation Fund, we took a giant leap forward in terms of the programming that we are offering, the number of people we are engaging with, and the number of opportunities we have ahead of us. In the diversification of our programming, we really became a much more innovative on-campus group. Moreover, the opportunities that this semester has opened up to us herald an even more innovative future for Cardinal Kids. The funding we received has been indispensable to our efforts, thank you for your continuing support.