Each year, the Patricelli Center for Social Entrepreneurship awards $5,000 seed grants to fund the launch or early-stage growth of a project, program, or venture. Foster Care Support Project (FCSP), run by Luke Lezhanskyy '20, Katerin Ortega Villanueva '20, Faren Bartholemew '21, Spencer Dean '21, Elizabeth Bannan '21, Angela Loyala '21 and Camile Balicki '22 was one of this year's winners. This is their third report since receiving funding from the PCSE in March 2019. Read their other reports hereand here.

---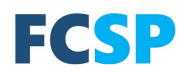 Greetings Everyone!
We are glad to have you back on another FCSP update! Since the last report FCSP has gone through several challenges and fundamental changes in order to become a better established replicable model for the future/other locations. Before going into details, I would like to note our highlights for the Fall semester. After the background check process was completed, FCSP successfully enrolled 11 pairs into the program. As a matter of fact, 5 of the 11 foster care youth participants were returning members and 3 were paired with the same mentors from the prior semester. As small as it may seem, this victory certainly showed us there is a need and want for FCSP in our community.
With the majority of former FCSP leaders abroad or graduated, this past fall semester placed a large pressure on forming a strong committee of new leaders that will continue to work towards FCSP's long term goals (even after my last semester this Spring). Fortunately, FCSP was able to successfully form a committee of 6 students that will help realize FCSP's vision for the coming semester and on.
The Committee Members:
Katerin Ortega Villanueva'20 – Administrator
Faren Bartholomew'21- Administrator Assistant
Spencer Dean'21- Administrator Assistant
Elizabeth Bannan'21 – Events Coordinator
Angela Loyola'21 – Relations Manager
Camille Balicki'22 – Logistics Manager
In effort to strengthen FCSP's volunteer group, we established monthly feedback meetings, a signed agreement, and interviews for incoming volunteers. This is will all come together for our first Guardian Meeting in the Spring, where we will take a step further beyond communication with IPPI (our partner foster care center).
Although it was our intention to have a Sports Clinic and we established a relationship with Wesleyan's Student of Color Athlete association, the event will be pushed to a future semester. After our discussion with IPPI we realized that due to the large age range (5-18) and varied capabilities of our foster care youth this may not be the most beneficial form of interactive event for the mentees.
For the Spring, FCSP leaders will have an additional 6-8 volunteers go through the background check process, attend at least one professional foster care training event, continue data collection (from parents, mentees, and mentors) and establish a relationship with one other foster care center in Connecticut. Despite the challenges and certainly discouraging moments throughout the semester, FCSP has overcome and learned from its failures. It's improved form and new leaders are working hard to create a program that truly serves and benefits the foster care youth.