Civic engagement encompasses a wide range of activities in which individuals work to strengthen their communities, to realize common goods, to enhance the capacities and dispositions necessary for democratic self-rule, and in general to deliberately shape their common life. Wesleyan University prides itself on enrolling and nurturing students with strong social consciousness. Students participate in a wide variety of formal and informal "civic" activities in Middletown and around the world. These activities include volunteer work, practica, activism, and service-learning courses. The Civic Engagement Minor is designed for students interested in reflecting upon these activities and integrating their civic and academic efforts.
We caught up with the current Senior Civic Engagement minors on their future plans, and how the minor shaped their experience at Wesleyan and beyond.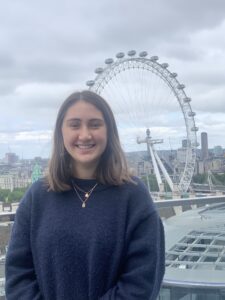 Name: Claire (she/her)
Class Year: 2021
Major: Government
Hi everyone! My name is Claire and I'm a senior government major and civic engagement minor (CEM) from the U.K. Outside of class, I'm an Executive Editor for The Wesleyan Argus (the campus newspaper), a Co-Coordinator for Wesleyan Food Rescue (a group that delivers leftover food from campus to an emergency shelter in Middletown), and one of the Club Sailing Team captains. I've also worked as a research assistant for Professor Logan Dancey in the government department.
I found out about the civic engagement minor (CEM) through a friend in my first year at Wesleyan. I applied to the minor because I wanted to connect what I was learning in classes with my interests, extracurricular activities, and professional experiences.
Completing the CEM was one of the best decisions I made at Wesleyan. Some of my favorite classes I've taken for the minor include 'Campaigns and Elections' with Professor Logan Dancey, 'Reproduction in the 21st Century' with Professors Lori Gruen and Laura Grabel, and 'Schools in Society' with Professor Amy Grillo. I also enjoyed the Civic Engagement Capstone seminar with Professor Donald Moon. Our class discussions helped me hone my ideas about what civic engagement is and how it ought to be carried out.
For my practicum, I interned in Rep. Lloyd Doggett's Washington D.C. office from May to July 2019. This was an incredibly insightful experience that complemented what I learned in many of my government classes.
One of the things I value most about the CEM is that you're required to complete a minimum of 40 hours of community service in Middletown through the Office of Community Service (OCS). Working with Food Rescue helped me understand how food insecurity affects people in my community and what I can do to combat it.
After graduation, I'll be joining The Blakeney Group (a communications and public affairs agency in London) as an Account Executive. I interned at Blakeney last summer and over winter break and was able to apply much of what I learned through the CEM to my work. I'm excited to continue working with such a passionate, intelligent, and fun group of people!
Name: Jordan Agricula (he/him)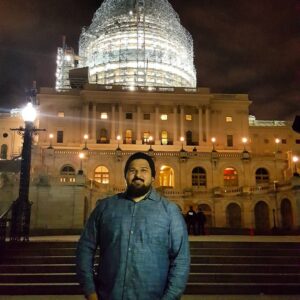 Class Year: 2021
Major: Sociology
My favorite course that counted towards the Civic Engagement Minor would have to be the Nonprofit Boards: Theory and Practice course because I was able to work with the board of a local nonprofit (Gilead Community Services) over two semesters to create an outreach plan for a new program that they were implementing to help veterans dealing with opioid and other prescription drug abuse. I have continued to work with them over the past three years to help raise awareness for mental health services and funds to help run their programs. I have also volunteered in the military-related space to help promote various programs and services available to them. I am currently applying to a few Veteran Service positions at community colleges throughout California to continue to help military-related students navigate their way through higher education.
The Civic Engagement Minor is something you should really look into if you are looking for a platform that you can put the theories you learn at Wes into practice while also impacting the local community. The variety of classes available through the program also helps expose you to the wide range of ways people can be civically engaged in their communities.
Name: Ro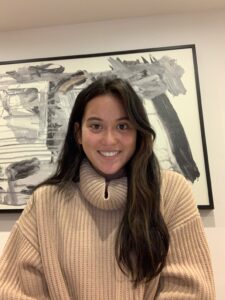 bi (she/her)
Class Year: 2021
Major: American Studies
I stumbled upon the Civic Engagement Minor when looking for volunteer activities on campus, and I've never been more grateful to have accidentally found it. While the minor might be small, it has one of the greatest impacts on Wesleyan's campus and the Middletown community. The emphasis on volunteer work and community engagement pushes students to connect with people outside of the Wesleyan bubble and apply one's studies to real-life situations. This major truly embraces interdisciplinary studies: I've taken classes ranging from activism and theories of change to the moral basis of politics to educational entrepreneurship. One class that has left an immense impact on me was Professor Sarah Ryan's Communicate for Good course. We not only learned the techniques for public speaking, but we also worked on how to mobilize audiences for a greater cause through the power of speech.
Currently, I am the communications intern for the JCCP (meaning I help write blogs like this and the Engage newsletters) which also serves as my practicum for the minor. This experience has taught me how to effectively communicate with audiences through different mediums of technology and communications. As for the future, I plan on attending law school to pursue a public interest law career (but that won't be for awhile!). Taking on this minor was one of the best decisions I've made at Wesleyan and I would encourage all students to take a look at the incredible opportunities it has to offer!